Welcome to my Beast Funnels review. Today we're going to be looking at the latest in a long line of products from none other than Brendan Mace.
For those of you who are not familiar with Brendan Mace I think it's fair to say that his way of dealing with people that buy his products is a somewhat novel approach especially if his goal is to piss them off.
I will give you some examples of what I mean a bit later so look out for that because you really need to know what sort of person you could be dealing with.
In this review you're going to find out how the claims on the sales page actually compare to the product itself, if they are all lies or if they have some substance.
We'll go over the good parts as well as any bad parts of this product and also let you know who this would benefit most from this.
The members area and the upsells will also get a look before giving you our final thoughts as to whether this is a good product worthy of your investment or a complete lemon that you need to stay away from.
So, let's get this review started….
NAME: Beast Funnels
OWNER: Brendan mace
PRICE: $12.95 + upsells
WEBSITE: http://www.beastfunnels.com/
Beast Funnels Review – What's It About?
Before we get to look at the claims on the sales page we need to have something to compare it to and the best way I know of doing that is to take a look at the overview video, unfortunately this doesn't have one so the next best thing is to look at the training.
It's not really clear what this is. but the training video mentions that it's going to focus on the main feature which is the referral system.
Just to be clear this is cloud based so there is nothing for you to download, you just log in and everything is hosted for you, for example the email capture templates.
What you have to do is start by adding a campaign. Here you chose a template and fill in some information. Information like an affiliate link to an offer and how many subscribers before a referral can change their affiliate link.
You can also add Push Notification script as well as Many Chat script and add an autoresponder or if you don't yet have an autoresponder you can save your leads locally.
One thing I have noticed is the date on the published template in the training is some 8 months ago. Now you might not think that's a big deal, but the significance of that is Brendan Mace has a habit of just renaming old products and passing them off as new like this one here.
Once your lead page is published which looks like this:
people will put in their email address and after that they will be taken to your affiliate offer and another page will open in a new tab:
Here they have access Beast Funnels as a free referral and they need to copy the referral link and share it the specified amount of times when you set up your campaign.
Once they have shared that link the required amount of times they can change the affiliate link to one of their own, but you will still have your campaign with your affiliate link.
Here is their representation of how it works:
The trouble is you cannot change the lead pages so if you were to follow his examples of using Amazon as your affiliate link what has that got to do with earning $2,587.75 a month which is why the person is giving you their email address??
And why is someone necessarily going to want a "money maker website"??
The only way you get any traffic is by giving out your link in the first place and hoping people will share that. A bit hit or miss if you ask me.
Beast Funnels Sales page
The sales page is an important part of the buying process, it's where you get to find out what the product is all about or it should be.
A lot of the time with products like these it has become a place where they can say whatever they want about the product regardless if it's true or not.
So he's claiming this product has never been seen before. Well, in a later section of this review you will find out this is just a rehash of an old product that was released around November last year called Super Funnels, it's the same product just with a different name.
In fact the whole copy is the same except for the product name even the testimonials are the same. Here is beta tester Trevor Carr who is an experienced marketer and claims to want to help people succeed online endorsing this and claiming to see results immediately! Yeah right!
And here he is giving the same testimonial for Super Funnels:
Even though this is a long sales page all it seems to do is repeat itself and to say it was full of hype would be an understatement.
Who Is Beast Funnels For?
After seeing the sales page I'm sure this is going to appeal to people who are new, someone who has any experience won't find anything of any real use here.
The trouble is for someone new getting the traffic to the link in the first place. Spamming your social media just won't cut it and I'm sure your friends won't like it either.
The Good Bits
The Bad Bits
Unrealistic sales page
No real training included
No real traffic strategies
Cloud based software
Rehashed product!!!!
Inside Beast Funnels Members Area
Before we get into the members area I need to give you a warning. It's about the upsells that you're going to see right after you buy this, but before you get access to it.
Sometimes vendors who are looking to rip you off will offer a money back guarantee on the front end only to either leave it off the upsells or greatly reduce the time period.
Let me give you an example. Matthew bought a product and liked the look of the upsells so he bought them. They didn't turn out to be what he thought so wanted a refund.
It was only then that he realised he couldn't, they didn't have any refund guarantee on any of them. Read his comment here to see how much money he lost.
My advice is don't buy them, not now anyway because you're not going to miss out on them as they are accessible inside the members area.
Once you do get past the upsells you'll make it here:
The one thing I will say it's pretty easy to get around and it does work in terms of putting together a lead page. Most of the navigation menu is taken up with the upsells.
I decided to take a look at a couple of the upsells and the strange thing was that Brendan is wearing a tee shirt with the words 'Super Funnels' on it which of course made me suspicious.
I hadn't heard of Super Funnels before so I did a bit of digging and lo and behold Beast Funnels is Super Funnels in disguise!
It's a rehash, an old product with a new name, Brendans' up to his old tricks yet again.
The Oto's
We'll quickly go over what the upsells are and how much they cost,
OTO #1 – Platinum edition – $37
OTO #2 – Done for you blogs – $197
OTO #3 – Done For You Multi-Million Dollar System – $197
OTO #4 – Unlimited traffic – $197
OTO #5 – License rights – $167
That little lot right there will set you back a cool $795 and just imagine not being able to get that money back if they're not what you're expecting.
From feedback I've had from customers of Brendan Mace I wouldn't recommend these. You might want to read Dave's comment here before you make any decisions.
Final Thoughts
Whenever the name Brendan Mace is mentioned it always evokes images of another scam product. Is this one any different?
It's never going to live up to the claims on the sales page, but a scam product, I don't know.
An old product with a new name? Absolutely.
Is it deceitful not to tell potential customers who may well have bought the old product? You bet it is.
One thing I nearly forgot to tell you about is how Brendan Mace treats his customers.
If you want to read just some of the complaints in more detail you can click the links below and read the comments section:
https://escapetherat-race.com/stealthd-review/
https://escapetherat-race.com/eclispe-review/
As I was using the product it actually became unstable and wouldn't show the menu so I think it's fair to say that I won't be approving this one.
What Now?
When it comes to making money online there is no shortage of wacky ideas all claiming to be able to earn you money without any hard work.
The truth of the matter is that is all they are, ideas. I'm currently testing out a product that has been out for a couple of weeks now and even though I should know better it sounded as if it could work
How wrong was I.
But that's the trouble in this industry, everyone's' claiming their stuff works when in reality it doesn't.
What you need is a proven way to make money online with a company that has a proven track record. A company that isn't just trying to rip you off.
Luckily enough I found them some time ago and I've not looked back since. Wealthy Affiliate will teach you how to put together a website which is a necessity these days and how to monetize it without any of the "loopholes" many people will claim work.
Although it's taken a lot of time and effort I can enjoy paydays like this: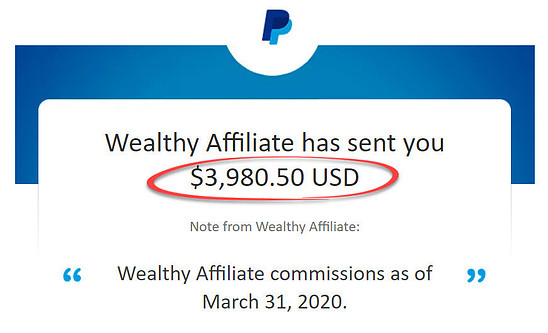 And don't forget that's just one income source, the key to this business is having multiple sources of income.
Imagine having 3 or 4 sites all producing money like that. I think you can see the potential.
At the moment Wealthy Affiliate is offering free starter memberships so all you need to do is simply click the banner below, no credit card needed, just a name and email address and you're good to go.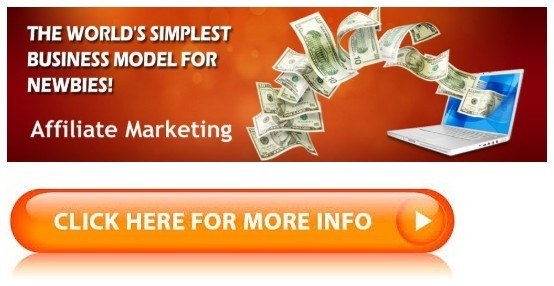 I'll meet you on the inside and be there to help you every step of the way. You'll even meet the owners who will stop by to welcome you 🙂