Welcome to my StealthD review.
Today we going to be looking at a product by Jono Armstrong and Brendan Mace. These two guys have been releasing quite a few products late the latest of which was cash magnets which I did a review of here, but unfortunately that one didn't fare too well.
And when I say quite a few I mean they're released over 200 products!!!
The problem is whenever they release a product they always say that this is the one this can make you a load of money or build you a massive list or get you so many clicks etc, etc.
Then a few weeks down the line there they are releasing yet another product, making the exact same claims.
I'm on the fence as to whether any of their products are really any good, I approve some and disapprove others, but whatever I personally think you can always be sure that you get an unbiased view what the product is about and if I think it can do what it says on the sales page.
NAME: Stealth
OWNERS: Jono Armstrong & Brendan Mace
PRICE: $12.95
WEBSITE: http://www.stealthd.net/stealthd
What Is StealthD About
Unlike a lot of sales pages that give away very little as to what the product is actually about or what you're going to be doing, this one is a bit different if not confusing.
I say confusing because the first thing you see on the sales page says "This product has nothing to do with email marketing, list building or solo Ads"
Then as you get further down the page you get this:
"Imagine doing email marketing with StealthD, you can now email people without needing an autoresponder"????
So, is it email marketing or not?
They reckon you don't actually need a list or software to make this work.
They also tell you that you're going to be able to reach ANYONE that has a Gmail account.
Now, all that sounds great doesn't it, but unfortunately I've come to realise after the huge amount of products I've reviewed there is always something missing, something important that they don't tell you.
And of course you don't find out what that something is until you buy it and get inside the training.
Apparently this has almost no competition, can be set up in 5 minutes and reach millions of people on demand!
Is That all true or just more hype to get you to buy it??
There's only one way to find out for sure ……… let's take a look inside the members area.
Inside StealthD
The StealthD training is split into 6 videos, but before you actually get into the members area you'll have to get past the upsells.
I wouldn't be tempted by them just yet because you can get access to them once you're inside the members area, but not only that, when I went through the individual sales pages for the upsells I could find nothing that said they had any sort of money back guarantee on them.
And because some of them are really pricey you could find yourself seriously out-of-pocket if you try and get your money back and find out you can't, just like Matthew who contacted me in the comment section of this review here.
So, let's take a look at what the training involves:

Intro & Co-Ordinates – 3.05 – Jono or the 7 figure super affiliate as he likes to call himself ……. yes he really does call himself that, lol, talks about how important it is to have an email list, but with this you will be bypassing that need to have a list or create landing pages and funnels. It's going to get you straight into peoples inboxes!!
The Required Ammunition – 5.27 – This covers the tools you need to be able to do this method. The first one being a Google Adwords account?? Is this going to be an Adwords course?? The others are Canva and access to Warrior plus or similar.
Finding A Target To Exterminate – 12.07 – This is about finding the right offer to promote. Jono talks about conversion rates and refund rates as well as the visitor value. He does give some pointers on getting approval from vendors if you re new to this.
How To Fly Your Stealth Bomber – 33.01 – In this video he talks about setting up the Adwords campaign. Unfortunately if you need to go into more detail you're going to need to buy one of the upsells which there is a button just beneath the video for you to do. When it comes to creating your ad you're going to be creating a Gmail ad show that it shows up when someone opens their Gmail.
The Conversion Boost Maneuver – 17.11 – The penultimate video talks about getting the most out of your campaigns where you create a bonus page and send people to that page from the Gmail ads and from that bonus page onto the sales page. This section does get a bit technical.
Mission Debrief – 2.03 – This final video wraps up this training and promotes the upsells.
Not the most comprehensive training, but it seems to go over the stuff it does cover quite well.
What Did I like
Easy to understand what was being said, audio/visual very clear (you'd be surprised how much training I've seen which you struggle to even hear what they're saying)
Money back guarantee on the front end
Fairly simple concept
What I Didn't Like
Not sure how effective this is going to be, he doesn't give any numbers on his campaigns using this method
Pushing for selling the upsells
All hinges on getting affiliate approval
Could burn through your budget before you see any results
There could be problems with destination mismatch which he does touch on in the training.
The Upsells
So, now we come to the part of the review that seems to be almost a required part of any product these days and that's the Oto's.
This one has 4 of them attached to it and really quite a lot of money. I don't think I've ever recommended buying the upsells of any product.
I think the front end should always be enough, I mean, that's what they claim on the sales page isn't it? Anyway what do I know?
OTO #1 – $197 – This is about being able to build an email list by getting access to their digital email list. *Note* This has a $50 discount if you click 'No thanks' at the bottom of the sales page.
OTO #2 – $197 – A high ticket sales funnel that has $1000 commissions. This has a $50 discount if you click 'No Thanks' as well.
OTO #3 – $397 – This is a 'Done With You' package that has 'experts' looking over your shoulder to make sure you're doing things right. At $397 it's quite a chunk of cash to shell out, but wait! You've guessed it, this one has a discount too. A massive $200 off the price which I think people who have paid the full price will feel pretty pissed about.
OTO #4 – $97 – Advanced secrets from 2 'super affiliates'
So, there you have a tidy $888 if you were to buy all of them at the full price, or $588 if you managed to get the discounts which to be fair is still a huge amount of money considering you only wanted to buy a $13 product!
Final Thoughts
To be fair I haven't come across a product that goes down this route, there's plenty of Adwords courses out there, but I haven't seen one that concentrates on Gmail ads before. So, that is a positive in my opinion.
Having said that, the lack of any real proof that this method actually works was a bit of a let down. It could all be theory.
In fact in some of the training it seemed that Jono was a bit lost when it came to actually making the ad.
Do I think this could work? I'm not really sure. I have never clicked on one of those ads before, have you?
I think this is one of those that could be another string to your bow in getting some sales, but as a standalone way of making the amount of clicks the sales page made out you'd be getting I don't think it holds water.
With all that being said I do think this has some merit, just don't expect too much from it or the near instant results that I know you're going to be expecting.
What Now
If the thought of gambling with paid ads fills you with dread or you just don't have the funds to do that at the moment, what you need is your own website.
Having your own website is like building your house on rock solid foundations, without that your house will crumble and fall and the same goes for your online business.
Once you have those foundations then the sky really is the limit.
The best way to build those foundations is to create a FREE Starter account at Wealthy Affiliate where you'll get 2 FREE websites and 10 FREE lessons to with them.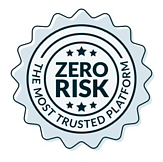 Click the banner below to get instant access and start your amazing journey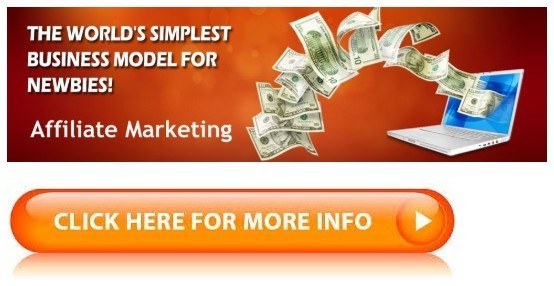 I'll be there to personally welcome you on the inside and help you to become successful 🙂