Hello everyone and welcome to my JavaScript Commission Bot review. This is a product by Jono Armstrong which has been out for a couple of weeks now.
This wasn't one that I was going to review, but after seeing all the positive reviews out there I wanted to test this out to see just how good it was for myself.
Jono Armstrong is no stranger to this blog and his past products I've reviewed can be quite good, but they can also be pretty bad.
By the end of this review you will know if this is one of the good ones or not.
We'll see how the claims on the sales page compares to the actual product and who this sort of product would benefit the most.
We will go over any good bits as well as any bad bits before we get a look inside the members area to see what that has to offer. The upsells will also get a look to see what they are and how much they cost.
By then, we will know if this is any good and we'll give you our final thoughts as to whether this is a product that stands any chance of making you some money.
I have been using this myself for the last couple of weeks, but you'll have to wait till the end to find out how it's gone 🙂
NAME: JavaScript Commission Bot
OWNER: Jono Armstrong
PRICE: $12.97
WEBSITE: https://javascriptcommissionbot.net/brand-new
JavaScript Commission Bot Review – What's It About?
Before we look at the claims on the sales page we need to have something to compare it to. We could just take Jonos' video at face value and believe everything he says, but I'd rather see for myself.
This won't take too long because there isn't a lot to it. This product revolves around 2 Chrome extensions, one for Twitter and one for Instagram.
What these extensions do is follow people …… that's it.
The basis of this is that people will follow you back and when they do they read your bio which contains an affiliate link and they are meant to click on that link and buy whatever you're promoting.
The Sales page
Let's compare what the sales page says with what this actually is. So many times I see sales pages that bear very little resemblance to the product, but you only find that out once you've bought it and then have to fight tooth and nail to get a refund.
The thing with Twitter and Instagram is that they frown upon any sort of software that automates follows and seeing the words "Stealth Software" doesn't exactly bode well for the longevity of accounts that use this. And as for turning the traffic into commissions, well we'll see about that later.
In the sales video 'devil' Jono says that he doesn't have an Instagram or Twitter account and doesn't really want one either to which Jono replies "it's ok, no worries, you don't even need to use your own account" which if that were true would probably be a good selling point.
The truth is you do need an account for this to work, the only way this works is to get people to your bio on each platform where you'll have a link for them to click on.
There's also a testimonial from one of Jonos good friends, Marc gray, where he says after about 7 hours of using this he made 4 sales as a direct result of using this which I personally don't believe.
One of the things they try and convince you of on the sale page is that the make money online niche is way too hard and insanely competitive for you to try and make a profit which is why the DFY offers inside JavaScript Commission Bot are in weird niches.
Again that would be a good selling point if it were true. The 2 DFY products that you can promote are Kartel and Invisible which are both, wait for it ……. in the MMO niche!
They go on to show you income supposedly from firing up this software once then leaving it alone, again I don't believe it.
The rest of the sales page is pretty much just full of the usual hype. There is a 30 day money back guarantee advertised on the sales page, but again don't believe it.
When you checkout the small print states 14 days!
Who Is This For?
That's a good question and one that needs addressing. If you were to believe the sales page then most people would benefit from this, but as I have found out this software doesn't do what is claimed and as such this is not something that benefit anybody regardless of their experience.
The Good Bits
The Bad Bits
Stops working after a short while so you have to restart
After 2 weeks of testing in popular Dog niche only 149 people followed and only 19 followers and absolutely no sales
Just BS.
Inside The Members Area
Before we get into the members area I just want to give you a quick warning about the upsells. You'll see these after you buy this, but before you get access.
Sometimes vendors will advertise a money back guarantee on the sales pages and then leave it off when you checkout and sometimes you won't realise that until it's too late.
To get a better idea of what I mean take a look at Matthews comment here where he shares how much money he lost when it happened to him.
When you do get into the members area you'll see this dashboard:
As I've already said there isn't a lot ot this, a welcome video which is basically a sales pitch for a live training call which is in turn a sales pitch for a high ticket item.
A video on installing the chrome extensions and setting up the offers.
And that's about it.
The Oto's
Let's quickly go over the upsells to see how much they are and if you can get any discounts on them.
OTO #1 – Pro version – $47 with a downsell to $37
OTO #2 – 10 DFY campaigns – $97 with a downsell to $77
OTO #3 – Unlimited traffic – $197 with a downsell to $97
OTO #4 – Reseller rights – $197 with a downsell to $97
A couple of things I want to pick up on. Each of the sales pages has a 30 day money back guarantee advertised, but the checkout only has 14 days for you to get a refund.
The other point is how would you feel if you bought those upsells and then read this and found out you could have got some of them $100 cheaper!
Final Thoughts
I really wanted this to work. I'm not sure how all the other reviewers can give this a great review. It doesn't live up to the hype on the sales page by a long way.
The two platforms, Instagram and Twitter really don't like this kind of automation and if you are found out will have your account either suspended or deleted.
What I found out was you can do a better job just by doing it yourself. This is just another case of vendors making a product that there is no need for and putting your accounts at risk.
If you were to believe the hype surely I should have made at least one sale by now. The dog niche is huge and very popular yet if this was as good as they reckon I should be making sales by now.
For me this has been a complete waste of time, but for you it's saved you the hassle.
If I were to do it myself I would have a lot more followers, but that's only part of it, they need to follow you back and then they need to check out your bio.
They then need to visit the link in your bio and then they have to actually buy what you're promoting and that isn't as easy as these guys make out and I won't be approving this.
What Now?
What this has tried to do and failed is to stick links in front of people and hope they buy. Affiliate marketing doesn't work like that unfortunately. It would be good if it did, but it doesn't.
Learning how to do it properly is hard, there are so many products and courses out there that it makes it almost impossible to know who's telling you the right way.
Choose the wrong way and you'll feel like it's your fault when you fail, but it's not your fault you just need the right training.
Wealthy Affiliate has been the #1 affiliate marketing training for such a long time that you can't go wrong if you are willing to put in the work.
That's the other thing, all these vendors would have you believe that it's easy to start earning money when in reality you have to work, I'm not going to sugarcoat it.
Luckily enough I found Wealthy Affiliate some time ago and I've not looked back since. Wealthy Affiliate will teach you how to put together a website which is a necessity these days and how to monetize it without any of the "loopholes" many people will claim work.
Although it's taken a lot of time and effort I can enjoy paydays like this: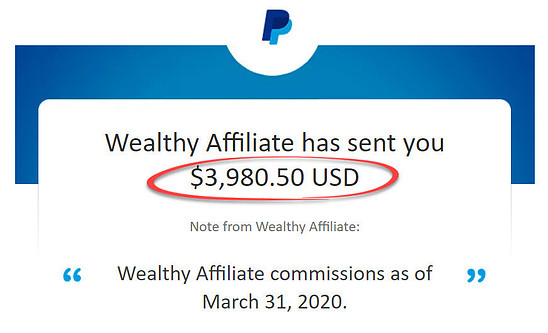 And don't forget that's just one income source, the key to this business is having multiple sources of income.
Imagine having 3 or 4 sites all producing money like that. I think you can see the potential.
At the moment Wealthy Affiliate is offering free starter memberships so all you need to do is simply click the banner below, no credit card needed, just a name and email address and you're good to go.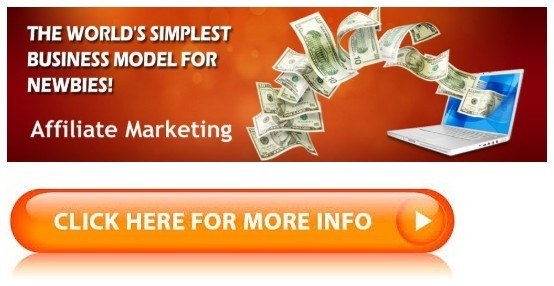 I'll meet you on the inside and be there to help you every step of the way. You'll even meet the owners who will stop by to welcome you 🙂