Welcome to my Wombat Wealth review. Today we're going ot be taking a look at the latest release from Dawud Islam. He is someone who is relatively new, but has wasted no time in becoming one of the main product vendors in the make money online niche.
He's done this by releasing products in very quick succession which does bring into question the quality because if you are releasing so many products the quality naturally suffers and that has definitely been the case with quite a few of his products.
By the end of this review we'll know if this is going to follow in those footsteps or bring something new to the table. We'll take a look at the sales page and see how that compares to the actual product.
We'll point out the good bits and any bad bits as well as give you an idea who this would benefit from using this product.
The members area will also get a look to see what that has to offer as will the upsells so you'll know what they are, how much they cost and if there are any discounts available.
Ultimately we'll give you our final thought as to whether this is a good product that is worth your time and money or if you should give it a complete miss.
So, without further ado, let's crack on…..
NAME: Wombat Wealth
OWNER: Dawud Islam
PRICE: $9.95
WEBSITE: https://wombatwealth.net/vip
Wombat Wealth Review – The Sales page
Before we take a look at the product itself let's just see what sort of claims are being made on the sales page. This can go one of two ways, a simple truthful page or a hyped up one.
That's quite an interesting headline, I'm intrigued to find out how you're going to make money just by giving away this product.
I'm pleased to say this sales page is one of those that doesn't seem to make all sorts of crazy claims ( I'll know more once I take a look at the product).
What it does say is that you'll be giving away a free version of Wombat Wealth plus free membership of a website, it's not revealed what that website is, but we'll find out in the next section.
It's this website that is supposed to make you money. Everybody that joins that website will do so under your affiliate link which will allow you to get recurring monthly commissions, apparently.
A lot of sales pages will tell you that you get a load of things included with the product only to never see them once you've bought the product so we'll keep an eye out for them in the next section.
What's It About?
So, we've been told a bit about what this is, but there are some things missing so I'll go through the whole course and see just what it is you're going to be doing with this.
Basically the main part is what we already know, you get access to the free version of Wombat Wealth that you can promote. The customer won't pay anything for the front end, but if they were to buy any of the upsells you would get 100% commission.
The other part is the website they encourage you to join which is called Affiiate Wealth Maximiser. This is a site where you join different programs and get an affiliate link and when you promote these various offers people that sign up will become part of your downline.
The free squeeze pages are from a guy named Martin Chandler and if you don't have your own would make an acceptable alternative although this training uses InstaBuilder 2.0.
To be fair I found everything that was advertised on the sales page so well done Dawud 🙂
The Good Bits
Free product to give away
Guaranteed approval
Lots of resources
The Bad Bits
Who's This For?
The sort of person this product would suit is someone who is looking to get into affiliate marketing, someone who is struggling to get approval or just someone who just wants to build an email list.
I will probably be taking advantage of this to give away as a lead magnet perhaps.
Wombat Wealth Members Area
The members area of Wombat Wealth is very simple to navigate around with the menu on the left and the corresponding videos on the right. Any downloads are available underneath the relevant video.
One thing I will say is as you move down the menu you will need to scroll back up again to see the videos.
The Oto's
Let's take a quick look at the upsells to see what they are and how much you're going to be paying.
OTO #1 – Pro version – $37 with adownsell to $17
OTO #2 – Steal my traffic – $197 with a downsell to $97
OTO #3 – Reseller rights x5 – $37 with a downsell to $17
OTO #4 – Mega traffic package – $197 with a downsell to $97
OTO #5 – Launch with me – $997
My personal opinion is that you really don't these, but if you do want them at least I've managed to save you a bit of money. To get those discounts just click "No Thanks" at the bottom of each page.
Final Thoughts
The last Dawud Islam product I reviewed was a big letdown, this one though has restored a bit of faith because I think this is miles better.
It's simple and to the point, no complicated stuff that is just there to make it sound good. Hopefully his next product, which won't be too far away, will follow in this same vein.
Are you going to make money with this? Yes I would think you can, even if you are new. Is it going to fall in your lap? No, you're going ot have to work for it, but that's the same for any opportunity even though some vendors would have you believe otherwise.
Is this worth $9.95 of your money? Absolutely.
What Next?
If you already know how affiliate marketing works then you can definitely make use of this product, but if you are new you might want to learn the ropes first.
Wealthy Affiliate will teach you those ropes, in one video Dawud himself calls wealthy affiliate one of the best affiliate training systems out there.
I was lucky enough to find Wealthy Affiliate in 2015, it has allowed me to earn an income I'm happy with and build my own email list in various niches.
Although it's taken a lot of time and effort I can enjoy paydays like this: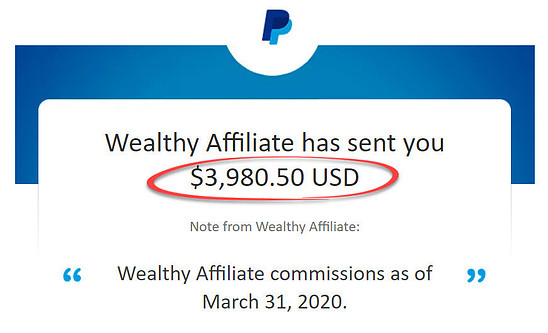 And don't forget that's just one income source, the key to this business is having multiple sources of income.
Imagine having 3 or 4 sites all producing money like that. I think you can see the potential.
At the moment Wealthy Affiliate is offering free starter memberships so all you need to do is simply click the banner below, no credit card needed, just a name and email address and you're good to go.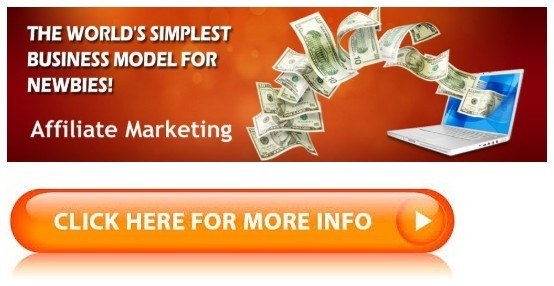 I'll meet you on the inside and be there to help you every step of the way. You'll even meet the owners who will stop by to welcome you 🙂