Welcome to my Krowd review. Today we're going to be looking at a product by Venkata Ramana and Mark Bishop. I've never had the chance to review any products by Venkata Ramana before so this will be an interesting review for me.
Mark Bishop on the other hand has been reviewed on this site before with a product called Blox which I was quite impressed by.
I actually thought I had reviewed more of his products, but it must just be that I am very familiar with his name. Hopefully he can carry on his 100% approval rate with this one.
What we're going to do today is take a look at the claims being made on the sales page and see how they compare to the actual product itself.
We'll go over any good points as well as any bad points before letting you know who we think would benefit most from this product.
The actual members area will get a look to see what that has to offer before moving on to see what the upsells are, how much they cost and if there are any discounts available.
At the end we'll give you our final thoughts on whether this stand any chance of making you some money or if it's just another scam product that is designed just to rip you off.
So, without further ado, let's get this show on the road…..
NAME: Krowd
OWNERS: Venkata Ramana & Mark Bishop
PRICE: $16.93
WEBSITE: https://www.krowdsoft.com/live
Krowd Review – The Sales Page
Before we find out what this is all about I want to see what the sales page says this is and what sort of claims are being made and boy what a sales page this is, it's absolutely humongous.
I see headlines like this on a daily basis, some sort of secret, free targeted traffic, making money from home has never been so simple, etc, etc.
The biggest trouble with that is they turn out not to work. So, unfortunately I'm going to hold out much hope for this one, but as always I will give it a fair crack of the whip to prove itself. Perhaps this is the one to buck the trend.
This is supposed to work in just 3 simple steps:
Step #1 – Search any keyword
Step #2 – Extract the winning formula and emulate (whatever that means)
Step #3 – Share what you emulated and drive free traffic to any website or offer
That sounds easy enough, right. Unfortunately it never turns out that easy.
The screenshot of income results should be taken with a big pinch of salt. The good thing is they do say that these numbers shouldn't be considered typical and they really shouldn't, they are from Mark Bishops account and he is an extremely experienced marketer.
Can you really get this done in just 5 minutes? Well, seeing as the rest of the sales page basically just repeats itself it's time to see what this is really all about and what this traffic source is that they are too shy to tell you about.
What's It About?
Let's cut straight to the chase here, the traffic source is Pinterest. Now, I don't know if you are currently using Pinterest, but I do know that it can be a good source of traffic, just not necessarily buyer traffic.
What this software does is pull in pins that are already on Pinterest depending on what keyword you search for.
The results show you how many saves and how many repins each one has and you have the ability to add these to your inspiration board. You can even see how the description is worded.
This is where the emulation part comes in, you can get inspiration from the pins, but you cannot copy them.
What you have to do is make up your own version of the popular pins which does take some work and some creativity to do.
The making of your pin is done via a simple interface a bit like Canva where you can manipulate certain aspects very easily.
Once you're happy with your design and you've saved it you then put in your description and destination link and set it to post now or later making sure you're logged in to your Pinterest account.
And that's about it for Krowd, there is a couple of training videos that show you how create a campaign and how to edit your images. There's also a KrowdTraffic theme for you to download.
The Good Bits
Massive traffic potential
Straightforward and easy to use system
Full training
30 day money back guarantee
The Bad Bits
Over optimistic sales page
Pinterest users don't guarantee buyer traffic
????
Who Is This For?
This would be perfect for those looking to test out Pinterest, but are unsure what makes a good pin. It will also appeal to those who are actively using Pinterest, but for one reason or another not seeing their pins saved or repinned.
Inside Krowd Members Area
Before we get into the members area I just want to give you a quick warning about the upsells that you'll see right after you buy this, but before you get access to your purchase.
Sometimes vendors will offer a money back guarantee on the front end sales page only to leave it off the upsells. One of my readers, Matthew, lost a lot of money when that happened to him. You can read about it in the comments here.
**UPDATE** Thanks to Graham in the comments it looks like this does have a 30 day money back guarantee on the upsells which is fantastic
Once you get past the upsells you'll get access to the Krowd dashboard. It's a fairly easy to navigate and has different sections like where you create a new campaign, tutorials, what level of access you have and support should you need it.
It's all pretty intuitive and you really shouldn't have any trouble making your way round this, as for that 5 minute claim on the sales page, I think that's a bit ambitious to be fair.
The Oto's
Let's take a quick look at what the upsells are and how much they are going to cost you should you decide you want to buy them.
OTO #1 – Stampede – $37
OTO # 2 – Agency – $47
OTO #3 – Control – $67
OTO #4 – Instant Traffic – $97
OTO #5 – 7Days to 1K – $197
That little lot will set you back a cool $445. Do you need them? No, not to start with anyway. My advice is to concentrate on the main product to see if it works like it should. if it doesn't for some reason then you can apply for a full refund.
Final Thoughts
I actually really like this. I have dabbled in Pinterest in the past with mixed results mainly because like I said I dabbled, I had too many other things going on to do all the necessary research.
This takes all that research out of the equation. Could you do it all manually? Yes of course and you could use Canva which is free to use to make your pins.
I see so much rubbish it's always nice to see something that stands a good chance of doing what the vendor claims.
Obviously you're going to need to have something to send your visitors to either your own website, product or even a Clickbank product.
I think this is going to work better for a sending people to your own blog where you can recommend various offers rather than sending traffic straight to an offer.
Well, Mark Bishop keeps his 100% approval record with this one 🙂
What Now?
As I mentioned above I think this method will work best with a blog, but not everyone knows how to build one the best way. I can show you a way to create one in under 30 seconds if you are interested, Just click here to see how.
Not only will they show you how to create your website, but they'll also teach you how to make money with it.
Wealthy Affiliate is one of the few platforms that I trust.
I was lucky enough to find them in 2015 and if I didn't trust them I wouldn't still be there.
Following the training has allowed me to earn an income I'm happy with and build my own websites in various niches.
Although it's taken a lot of time and effort I can enjoy paydays like this: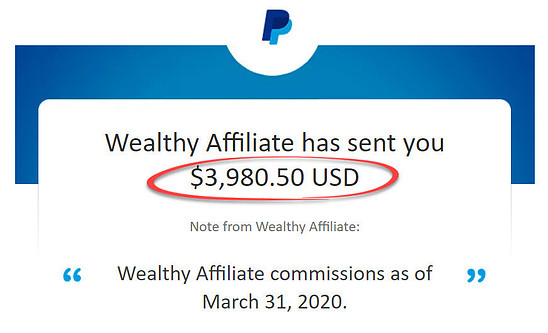 And don't forget that's just one income source, the key to this business is having multiple sources of income.
Imagine having 3 or 4 sites all producing money like that. I think you can see the potential.
At the moment Wealthy Affiliate is offering free starter memberships so all you need to do is simply click the banner below, no credit card needed, just a name and email address and you're good to go.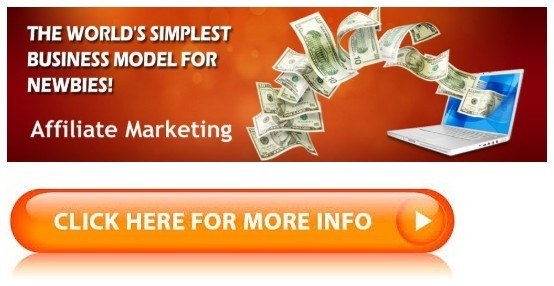 I'll meet you on the inside and be there to help you every step of the way. You'll even meet the owners who will stop by to welcome you 🙂