Welcome to my Funnelvio review. Today we're going to be looking at the latest product from Neil Napier, I'm actually looking forward to this review because Neil isn't someone who I've come across before so it'll be interesting to see what he's put together.
As with any review I do I'll be looking at the sales page to see how that compares to the actual product, too many times I've seen sales pages that talk the talk, but when you buy the product it isn't anything like what you were led to believe.
I'll be going over the good bits of this product as well as any bad bits and I'll let you know who this product would benefit the most, it's no good buying it if you're not at the right stage.
We'll go inside the member area to see what that as to offer as well as taking a look at the upsells to see what they are and how much they cost.
By the end of this review we'll know if this is worthwhile product or not and we'll give you our final thoughts so you can make a better buying decision.
So, without further ado, let's crack on….
NAME: Funnelvio
OWNER: Neil Napier
PRICE: $69 / $97
WEBSITE: https://www.getfunnelvio.com/personal/sales
Funnelvio Review – The Sales page
Before we find out what this is all about let's take a quick look at the sales page to see what sort of claims are being so we have something to compare the product to.
To be honest I know absolutely nothing about this product and that headline just adds to any confusion. What does it mean by 'clone'? Are you going to be copying other peoples funnels? If all it takes is 3 clicks I would assume that you are.
The main message on the sales page seems to be about how all the other funnel builders are outdated and overpriced and this one is ultra fast and really easy to use.
Now, as someone how hasn't used the traditional funnel builders like Clickfunnels I'm not in a position to say if this is any easier or more reliable than the competition, but I can tell if it's really easy to use.
With a sales page of this size it's easy to miss things, but i've been over it a few times now and i couldn't see any other mention of this 3 clicks. All I did see was this:
Is that what the 3 clicks is about? I don't know, but I assume it will be obvious once I take a look at the product.
What's It About?
Well, as the sales page says this is a funnel builder. What would have been nice was if there were some training to along with it.
Now, this is a review copy, but I would have thought it is what the product looks like and not having any training has left me scratching my head.
The navigation is terrible, it's a matter of hitting links until you find something that resembles what you think you should be doing.
I've actually got to a stage where I'm totally lost, i have no idea what I'm supposed to do next which is not good.
Once I managed to create a business site? (don't ask me) I tried to view the home page that I created, but all I got was this:
I'm literally stuck, I thought this is meant to be really easy to use?
The Good Bits
The Bad Bits
No training
Very confusing
404 errors
Who Is This For?
Normally I would say this is going to be used by someone who is at that stage of their marketing career that having a funnel builder makes sense and not having to pay a monthly fee for the privilege.
Unfortunately with my experience using it I have to say the only person this is going to benefit is the owner 🙁
Inside Funnelvio Members Area
Before we take a look inside the members area I need to give you a warning about the upsells. Firstly they are bloody expensive, secondly you could potentially lose a lot of money.
Sometimes vendors will offer a money back guarantee on the front end only to leave it off the upsells. When this happens you can easily check out without realizing.
This happened to one of my readers, Matthew, where he lost a lot of money. You can read what happened to him in the comments here.
Once you get past the upsells you'll see the dashboard in the members area:
As I've already mentioned this has to be one of the most confusing navigation menus I've come across in quite a while.
The Oto's
Let's take a quick look at the upsells just in case you're thinking of buying them. At least you'll know what they are and how much they are going to cost you.
OTO #1 – Unlimited – $197
OTO #2 – Smart academy – $197
OTO#3 – Templates – $97
OTO #4 – Meetvio pro – $197 per year / $497 one time
That little lot will set you back close to $700! Do you need these? Absolutely not.
Final Thoughts
I had high hope for this at the beginning seeing as this is someone new to this blog, but I've been bitterly disappointed with quality and the complicated set up of the navigation.
Having some training videos would go someway to helping that, but even with them I'd struggle to class this as really easy to use.
There's a reason why those other funnel builders charge a monthly fee to use them, they work and I'm sure they are a whole lot easier to use than this one.
This Funnelvio review has showed this is just a case of trying to sell a product that just because it doesn't charge a monthly fee would make a good alternative, but it falls well short of that and I won't be approving this one.
What Now?
When it comes to affiliate marketing you don't need funnels to make money, not at the beginning anyway. The sites I have don't have funnels at all and 5hey still make a decent income.
People will have you believe that to make money online you need a funnel as if it's some magical device that'll bring in the money without any work.
I have no doubt funnels have their place, but are they necessary in order to earn money online? No, they're not. What you do need though is the right training.
Wealthy Affiliate makes that whole process of learning very straightforward.
Following the training has allowed me to earn an income I'm happy with and build my own websites in various niches.
Although it's taken a lot of time and effort I can enjoy paydays like this: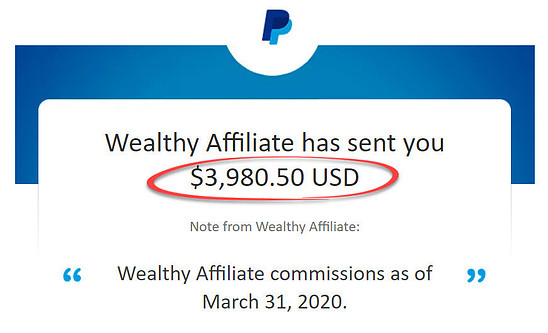 And don't forget that's just one income source, the key to this business is having multiple sources of income.
Imagine having 3 or 4 sites all producing money like that. I think you can see the potential.
At the moment Wealthy Affiliate is offering free starter memberships so all you need to do is simply click the banner below, no credit card needed, just a name and email address and you're good to go.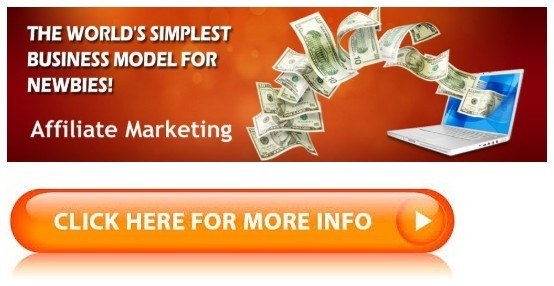 I'll meet you on the inside and be there to help you every step of the way. You'll even meet the owners who will stop by to welcome you 🙂