Welcome to my review for Wealthy Affiliate. Having been a member for over 7 years I know I can give you a detailed insight into what Wealthy Affiliate is all about.
NAME: Wealthy Affiliate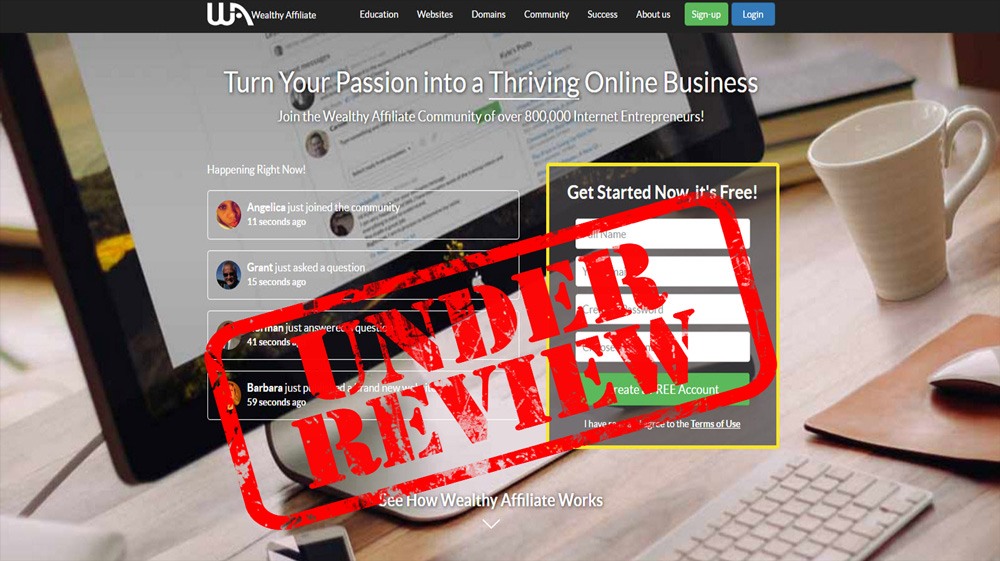 OWNERS:   Kyle Loudoun and Carson Lim
PRICE: $0 Free Starter Membership (get your free account here)
SUPPORT: 24/7  365 website support plus Direct contact to the owners!
WHO'S IT FOR?: Complete Beginners to Advanced
READ REAL TESTIMONIALS: Read reviews
A BRIEF HISTORY OF WEALTHY AFFILIATE


Wealthy Affiliate was started way back in 2005 by two Canadian guys called Kyle and Carson, since then the platform has continued to evolve into what we see today.
Here's a snapshot of what it looked like back then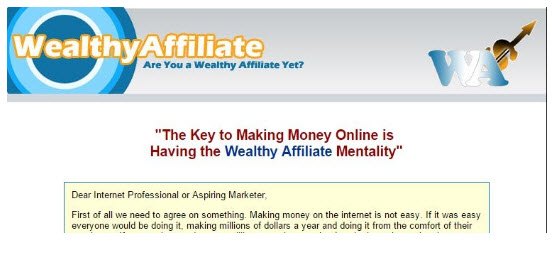 Word soon started to spread that Wealthy Affiliate was a place you could learn how to make a living as an affiliate marketer (if you're not sure how that works check out 'How to get started' here) safely and more and more people continued to join with now over 800,000+ members!!
and what it looks like now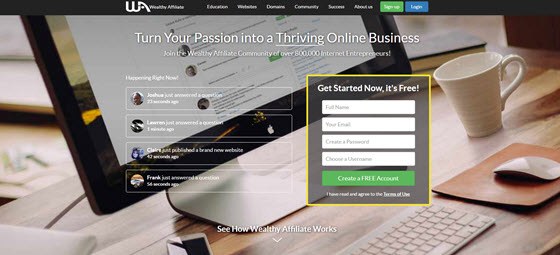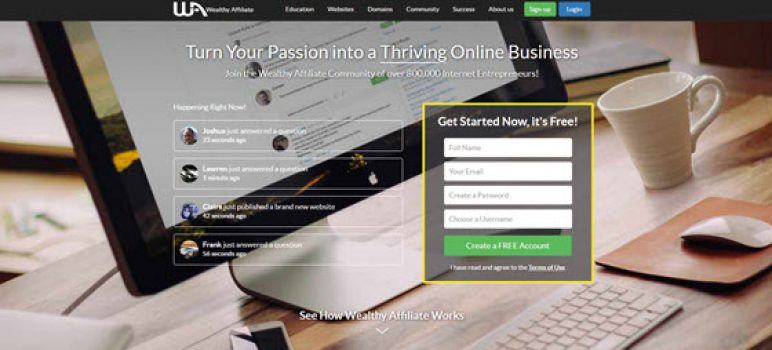 As you can see, Wealthy Affiliate has been around for quite some time and shows no signs of going anywhere soon. Kyle and Carson are two people who are very much hands on and are extremely involved in the community and continue to make changes for the benefit of its members. For example they will soon be introducing  Free SSL so your website can accept payments for goods if you are selling products on your website. Available for websites on domains other than SiteRubix.com domains.
UPDATE: Free  SSL has been integrated into Siteplus+, a suite of site enhancements that include Sitespeed and Siteprotect (more on these a bit later) and these are all included in your premium membership.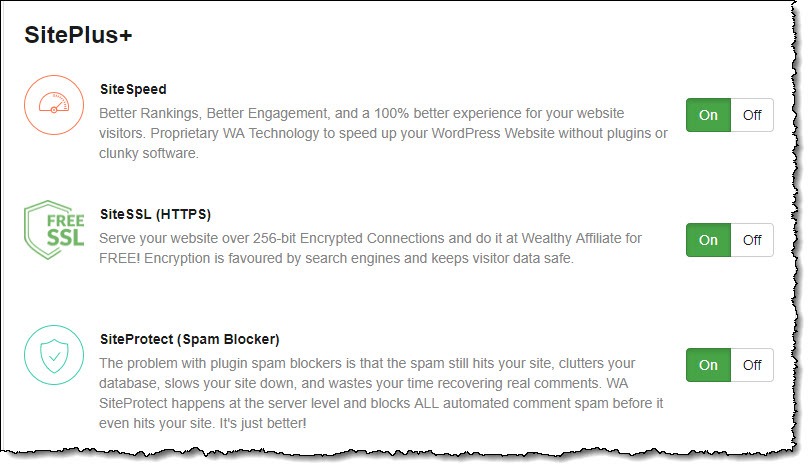 TIME FOR A LOOK INSIDE
Wealthy Affiliate has so much to offer that it's difficult to know where to start.
The first training module you start with is appropriately named 'Getting Started', which is the first of a TEN part course that walks you through the steps of creating your very own income generating online business.

Yeah, but Sharon, I hear you ask, you mean I have to give my credit card details to register? right?  NOPE absolutely not, all you need is your name, an email address and a password and you're good to go. Don't believe me? I don't blame you, you don't know me from Adam so why should you trust me?
You shouldn't, not right away anyway, always check things out for yourself, ALWAYS.
So go see for yourself right here

Then if what I've told you is right, it will go someway towards building trust between you and me.
Right, back to the free training.
Not only do you get the ten part course, but you also get One FREE website so you can actively build a working website along side the actual training, how cool is that?
These websites are part of the SiteRubix website platform and are incredibly easy to create and of course you're shown how to do that every step of the way, no just leaving you to work it out on your own because believe me if you are new you are going to need that help setting things up.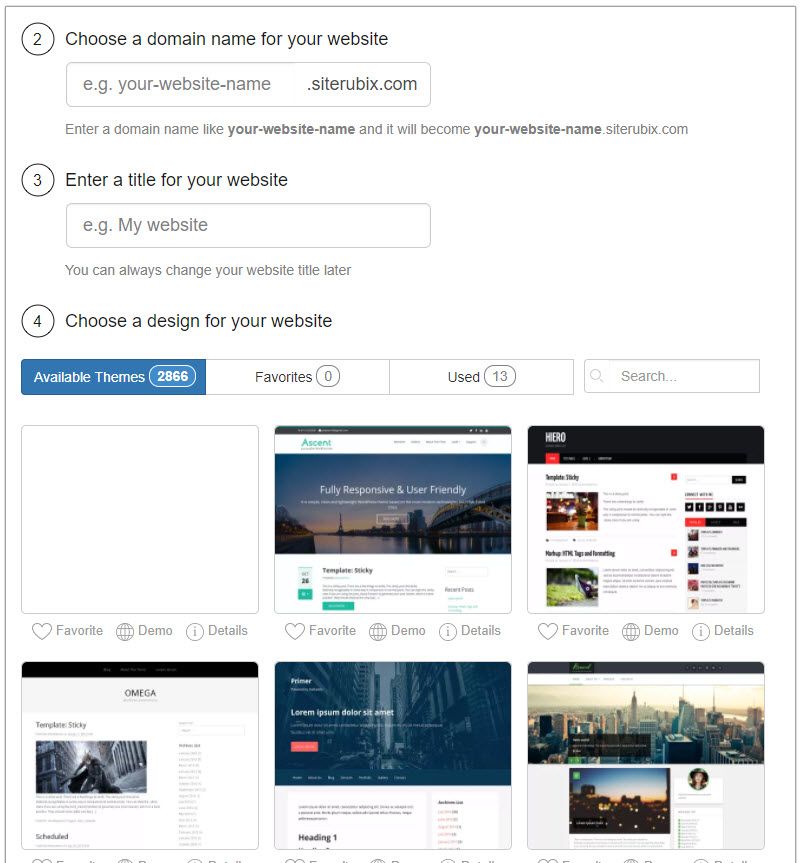 Did you know that the average time to build a website using SiteRubix is a staggering 34 seconds, that's just insane. With technology the way it is today it really is just a matter of point and click. Probably the hardest thing is choosing what theme you'll use for your new website.
FIRST FEW DAYS
Things can be pretty overwhelming in the beginning, but don't worry you also have access to the 24/7 'live chat' which is active for the first 7 days. This can be a great comfort to most people as you can ask any question you might have regarding things like 'how does it all work'? or 'do people actually earn money doing this'? and have an answer or someone point you in the right direction almost instantly.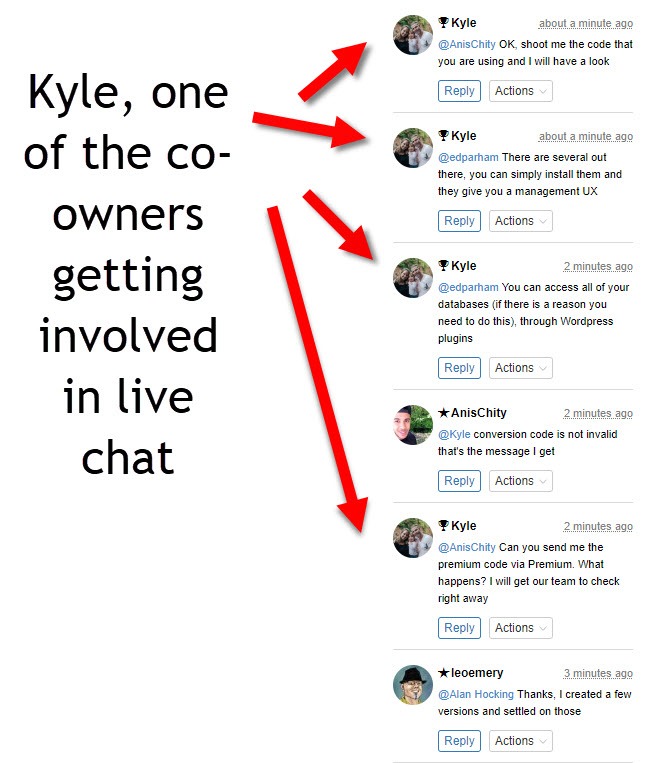 You also have access to premium support for the important first few days.
So you have a vast array of options open to you to answer any questions you have. There's always someone to help 🙂
Other nice free stuff includes access to 2 training classrooms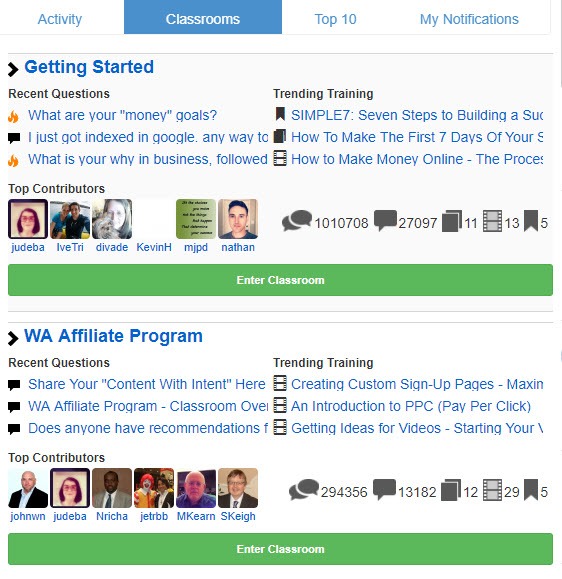 your own personal blog space so you can interact with other members or just document your journey.
You also get phase 1 of the Wealthy Affiliate Boot camp, this is their very own affiliate program where they take you through the best way to promote WA, which you can do as a free member.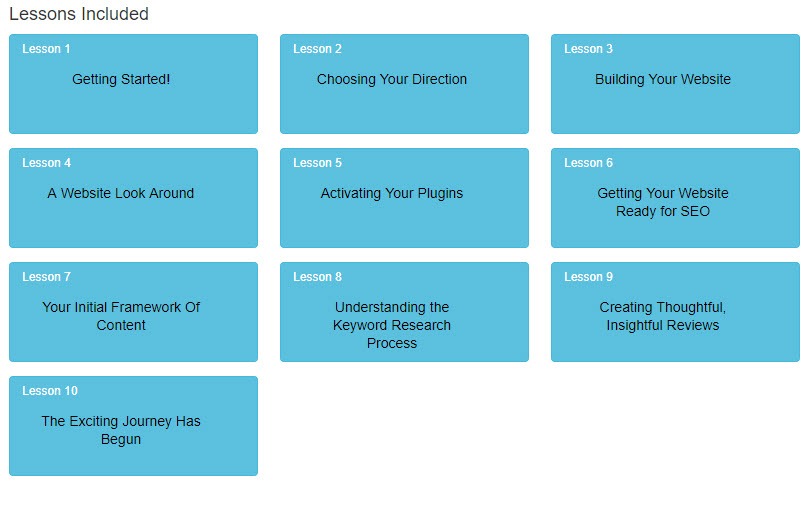 you get video walk-throughs to help you understand the lessons and you also get 30 free searches using Jaaxy keyword research tool.
WHAT COMES NEXT?
Believe it or not you can stay on the starter package for as long as you want safe in the knowledge it won't cost you a penny. But if you want access to the further training and the other options that expired after your 7 days then you will need to take it to the next level and to go 'premium'.
You have 2 payment options:
pay monthly
pay yearly.
If you pay monthly it will cost you $49.00/month and yearly will cost you $359.00 which is quite a saving on the monthly option, but it all depends on personal circumstances. I personally pay yearly.
So what do you get if you were to upgrade to premium?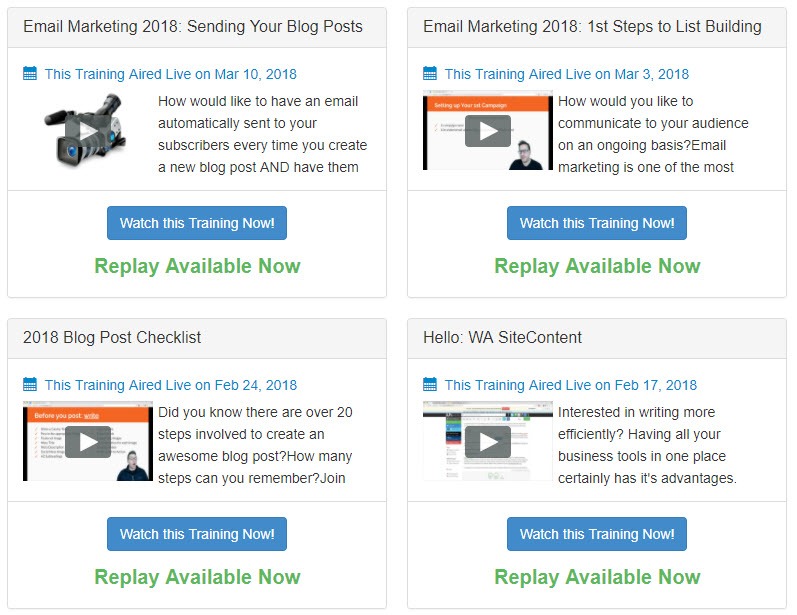 unlimited live help
private messaging
10 websites
website security and backup
live video classes
All the beginner training courses
All the Bootcamp Training
Access to all the classrooms
unlimited keyword searches
100's training tutorials
24/7/365 Website Support
Website Analysis
Website feedback platform
Website comment platform
over 700 training updates per year
direct access to the owners (Kyle & Carson)
I have personally reviewed endless make money 'opportunities' and I honestly haven't seen any other program that even comes close to what WA offers!
Every Friday evening, Jay, Wealthy Affiliates resident expert, hosts a live webinar and these are not to be missed.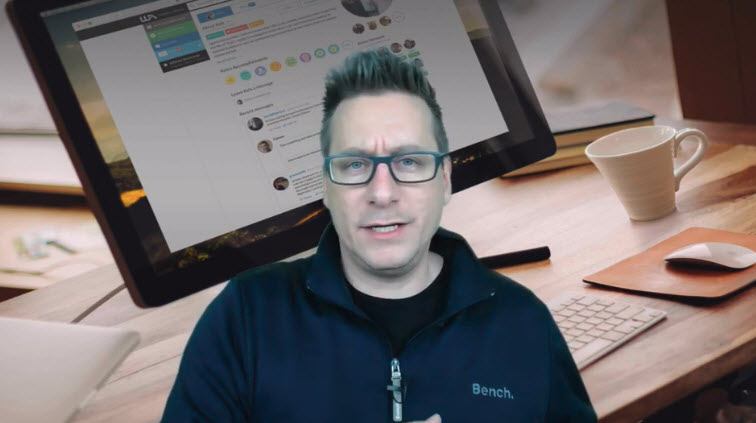 Don't worry too much if you can't make the live broadcast they always record it so it can be watched at a later time if need be, say for arguments sake if you're in a different time zone.
They're always extremely informative and reflect the current trends in affiliate marketing, there's generally a Q & A at the end if he hasn't got carried away and I don't mean that literally 🙂
THE DOWNSIDE
So far I've been singing the praises of Wealthy Affiliate because I truly believe in their ethics and what they are trying to do, which is to help people to either start an online business or learn new practices so they can move forward with an existing internet business, but having said that there are some issues that I need to address.
You could get information overload with the vast amount on offer. I would say start at the beginning and work your way through in order, don't be tempted to jump ahead before your ready.
Not all countries can join the starter membership, they are:
Nigeria
They can however join the premium membership.
You can get caught up in live chat and spend way too much time on there. Live chat is good for a near instant response, just be aware of the time you spend there.
You are not allowed to advertise or sell within Wealthy Affiliate
As a free member you won't have access to the live training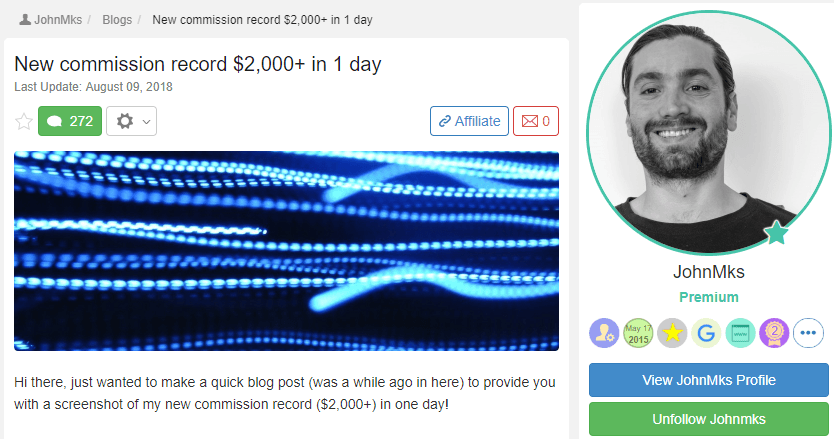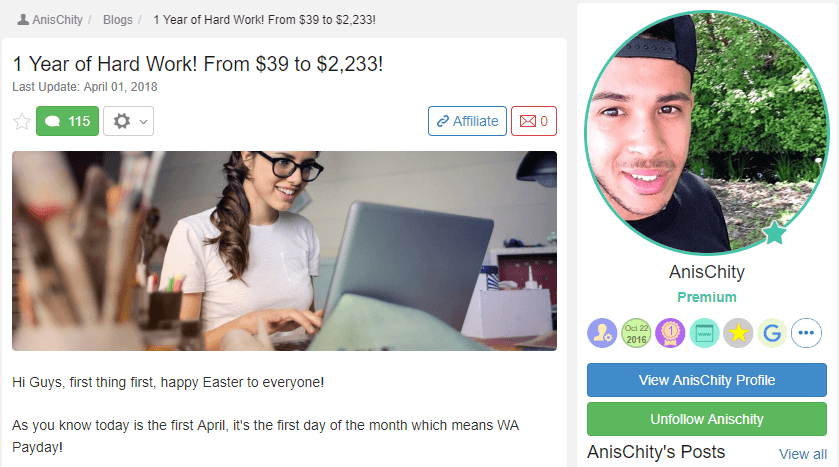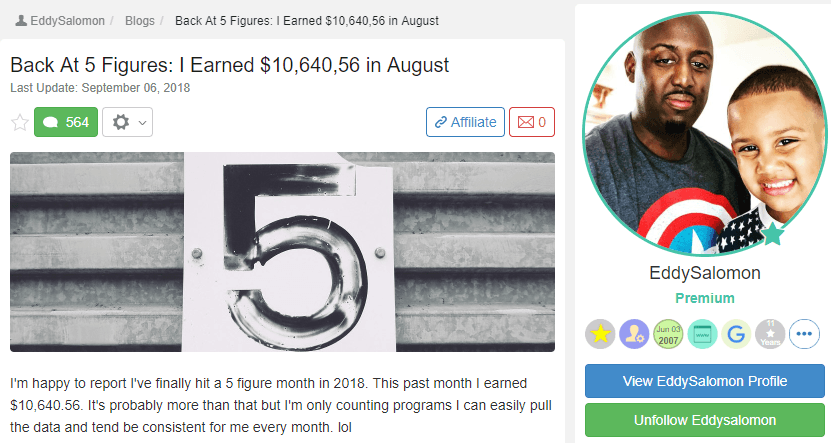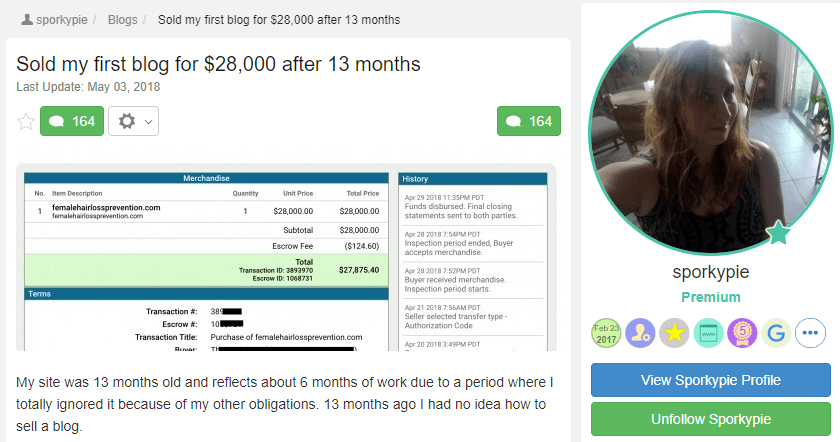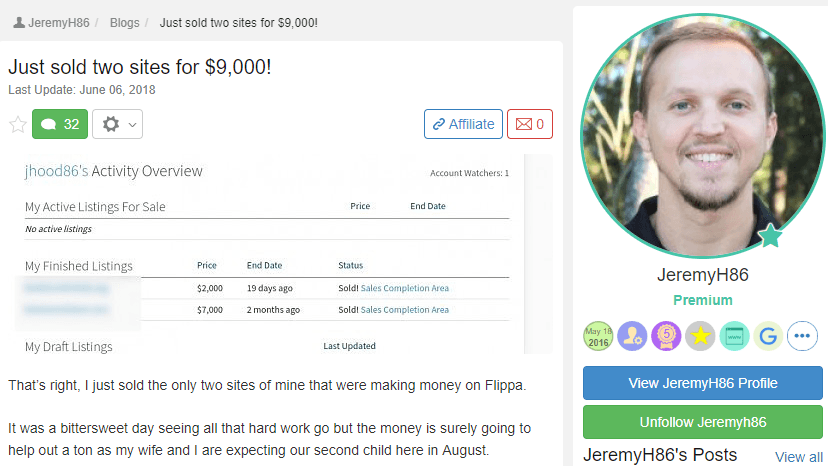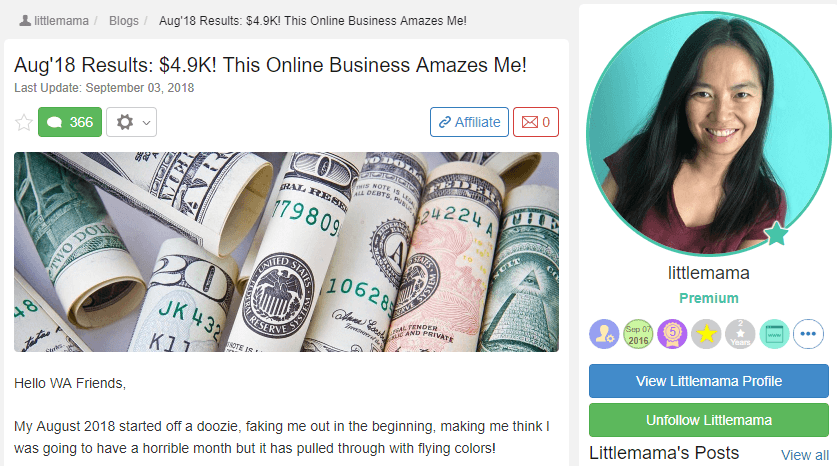 SO JUST TO RECAP
You can stay on the starter membership for as long as you want or feel the need to, if you are new to affiliate marketing then you will learn a hell of a lot from the 10 free lessons and you will have 1 FREE website to build.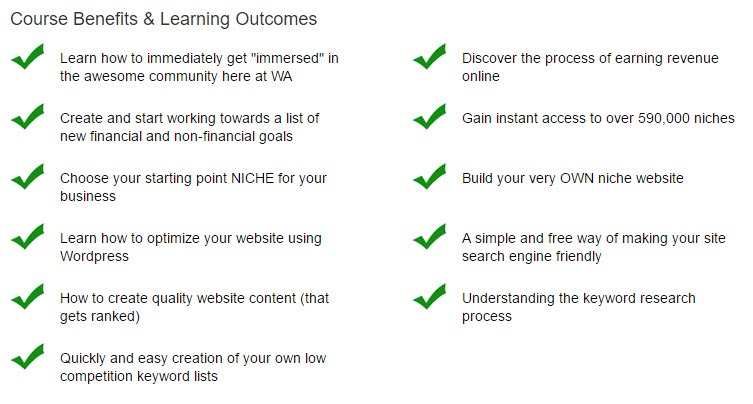 Please, please
beware of the amount of
scams
out there that just want to part you from your hard earned cash, promising you easy money with very little work. They just plain don't work. Simple as that, but unfortunately there is an abundance of them out there, they are the
majority!
!
If you were sitting next to me now I would say 'sign up for the free starter membership, work through the course, set up a website and you will be pleasantly surprised by the outcome'  There's absolutely no obligation to sign up for premium, but if you do like what you see and decide to go premium within the 7 days then you will get a couple of special bonuses:
First month subscription of $19 instead of $49  (that's a 60% discount)!
FINAL THOUGHTS
I've reviewed many programs that will have you believe that everything is easy and that if you join them you will be making a boat load of cash in very little time without having to do any real work and they then want you to believe that they are going to let you have that goldmine of information for the princely sum of  $9.95.
Well I'm going to tell you something that you might not like to hear, but it's got to be said and that is they really don't work and you know the worst thing about it is, they will be selling something new the next week telling you exactly the same thing.
But you know the worst part, that is that people are buying them, I should know, I was one of them.
Until I found a review for Wealthy Affiliate.
I decided to do some digging and found I really liked what I was able to find out and with the free trial I got to pull back the curtain and see the inside for what it is…..an absolutely fantastic place to learn and earn, but not only that, they also have a fantastic community that are always willing to lend a hand.
You never feel like you're alone.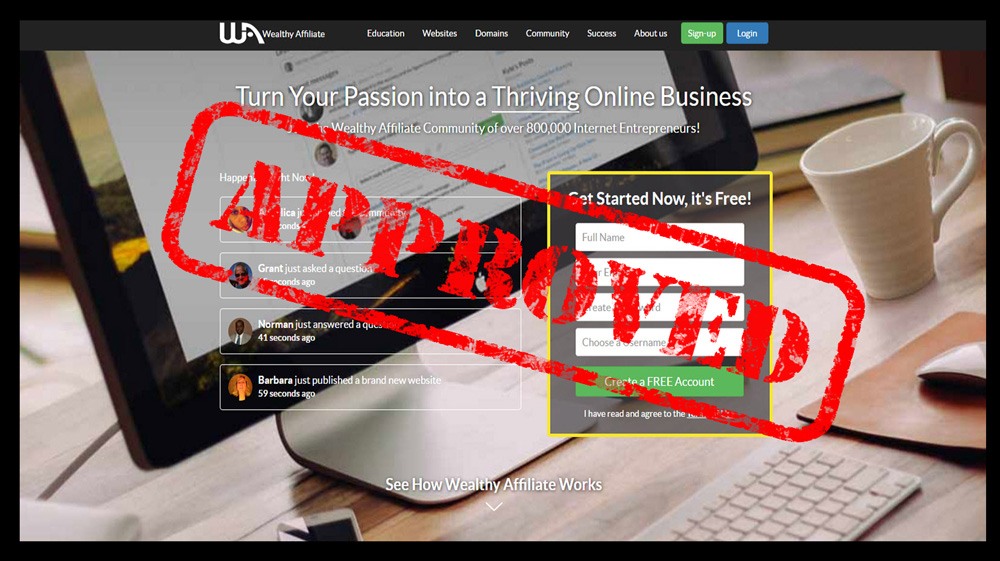 If you've found my review for Wealthy Affiliate helpful in any way, drop me a comment below or via my wealthy affiliate profile page at WA  
I will contact you within 24 hours should you decide to take the plunge into the exciting world of affiliate marketing.
Hope to see you on the inside 🙂