Today we're going to be reviewing Mark Bishop's Blox program which is his latest offering. Now Mark Bishop isn't someone who i have reviewed before i have heard of him and what i have heard is generally good so i am quietly optimistic about this being a decent product.
Only time will tell if I'm right.
OWNERS: Mark Bishop
PRICE: $13.50 + upsells
WEBSITE: http://blox.buzz/live

what is mark bishop's blox about
To be honest with you it took me a good few times reading it over to understand what it was the product was actually all about.
It's being advertised as promoting affiliate products without actually promoting affiliate products…… Confused? So was i at first.
It's basically using a practice called pre-selling. The product you pre-sell is called a 'magnet' and what you do is create interest in that magnet so that people want it, now in order for them to get access to the free magnet they are required to purchase something using your affiliate link in return.
Now I'm really not sure why this would work. Why would someone who wants a free product want to buy a different product just to get the free product.
At the moment that doesn't make sense to me, but let's persevere anyway and see if that changes.
the sales page
The sales page is always a good place to start with any review as it is the first point of contact you have with the product so everything on the sales page should give you what you need to know in order to make an informed decision as to whether you're going to buy it or not.
This decision is going to be based on the claims that are being made, now believe it or not a lot of sales pages are a complete waste of time.
The reason i say this is because some of the claims being made are totally outrageous and never ever relate to the product being sold.
That actually happens more often than not.
Right let's take a look at what we have here.
I really don't like this sort of advertising not least cause there's very rarely anything 'secret' about them.
He goes on to tell you it's 100% newbie friendly again that's rarely true, but we'll see if this is any different.
It can also be set up in 1-2 hours which if you are new is pushing the boundaries a bit i think, and make money in 12 – 24 hours.
So we are going to need
Zero technical skills
Zero experience
Some pocket change (by pocket change i guess they mean the $5 per project they mention)
It goes on to say that your BLOX posts are going to rank automatically on Google, Bing And Yahoo and goes on to show you HIS posts on the first page of Google.
Now don't let that mean that you are going to get them same results, you will do over time, but that is the crucial word here TIME.

Google doesn't rank brand new sites straight away, if they did can you imagine what would happen. It takes time to gain the trust of Google and in return if the content of your posts is good enough then they might show you on the first page, but please don't think that is going to happen overnight, it takes persistence because a lot of the time in the beginning you're going to wonder what you are doing it for if your not getting the exposure you think your posts deserve.
I'm not very impressed with the claims of the sales page at the moment, they're all a bit too hypey for me, but perhaps they are justified, we'll find out when we go through the training.
What i did like was the fact that he actually tells you what it is you are going to be doing. So many of these types of product don't let on what it is you're going to be buying, but at least with this you know, which is good.
The other plus point for them is in the FAQ section they answer this question
I've got to tell you that you will hardly ever see that statement, people try to hide that fact from you until you've actually bought the product thinking all you needed was the $10 of the product or whatever the price may have been only to find out you have to purchase a domain name and hosting.
So kudos to Mark Bishop for spelling that one out.
who's going to use this
Well i think there has been enough said on the sales page to determine that this particular product is firmly aimed at the newbie.
Now unlike a lot of other products that make that claim and just leave the person on his own to figure all the new stuff out like actually buying a domain, hosting, adding wordpress plugins etc this actually has 6 videos especially for the newbie.
Now while these videos are by no means extensive they will give you a basic overview of the processes and enable you to set up a website.
what i liked
videos for newbies outlining how to set up a website
PDF files of the entire process (some people prefer to read what it is they have to do)
The processes are very well laid out and explained including the resources for getting your magnets

what i didn't like
The lack of any further videos for the main training (some people don't like to read and prefer to watch how something is done to get a better understanding of the process
Some of the training modules have areas where if you want to see them you have to purchase Blox Pro which i think is a bit naughty of him to say the least.
There's a lot of self promotion included within the training
what's in the training
For your £13 you are going to get access to the main training materials which include the 6 videos for the basic website set up:
Buying a domain 2.00
C-Panel / Adding WordPress 1.3
Hosting / Pointing Nameservers 1.52
How to add WordPress Plugins 1.52
WordPress-Themes 1.41
Your first WordPress Post 2.26
As you can see from the run time you're not getting in-depth training on how to set up your website, but you are getting the basic framework.
The main training is delivered in the form of 6 PDF s
BLOX Overview
BLOX – Magnet
BLOX – Pre-Sell Posts
BLOX – Details Page
BLOX – Traffic
BLOX – Fast Start
What you get in these PDF s is pretty good information delivered in a way that makes it fairly simply to follow, like i said in the section above there are some areas that if you want to see you're going to have to buy the upsell which i think is wrong to be fair.
the oto's
This is the part where the creator of the product gets the chance to make his money because you see the price from the main training all goes to the affiliates who are promoting it. Perhaps that's why he blanked out some of the main training to encourage you to purchase these upsells.
OTO #1 $27
This is Blox Pro that the areas that were blanked out in the main training refers to, this comes as video and PDF so whichever your favorite way is you can choose which would have been nice in the main product.
This consists of 10 videos, some of which are an extension of the main training.
Video Overview – Watch First
Your Blog (The HUB)
AutoRank Explained
Magnet – Expansion
Details Page
Affiliate Offers – Guaranteed Approval
Case-Studies
Pre-Sell Post Expansion
Featured Images
The SWITCH
I have to ask you at this point do you remember the sales page saying that you can make money within 12 – 24? well in the first video of this OTO, the overview, he backtracks a bit and says "let's be realistic about this whole thing and stick with DAYS"
OTO #2 $37
This is Blox Max and consists of Done For You fully hosted magnets which are actually very handy, they cut out all the work of having to create your own or just find them which is taught in the training.
You also have access to 600 images in different subjects that are ready to use on your blog.
The other thing you get is something called 'split posts' these are two documents that you can use as a magnet if you want, but and it's a fairly big but and that is he recommends you take say half the document and put it on your site as a post.
Now if you are new to this you're not going to know about duplicate content, duplicate content is when you simply copy content from another persons posts which is what you and every other person who buys this product is going to be doing so there is going to be a lot of duplicate content out there and as such the search engines are not going to rank you!
OTO #3 $117
This is Blox Agency where you get the rights to resell 2 product (Blox & Hookum) and get to keep 100% commission on both
final thoughts
So after all that what did i think of my first encounter with Mark Bishop?
Certain aspects of it wasn't any different from other vendors like the sales page for example with what i would consider exaggerated claims, however saying that i was impressed with the honesty that he showed with regard to other purchases you're going to need.
The actual product itself i really wanted to like, i really did, but for all the good of the way the training goes about teaching you I'm not sure if an angle like that would really work especially for a newbie.
He claims it works well enough that he uses the method himself to great success, but is that because he is well known in this field, i just don't know.
I'm not sure i agree with his way of getting the magnets even though he claims they are legal and ethical, you see something that is ethical to me might not be ethical to you.
And seeing as that is a personal view and he does a very good job on the training I'm going to approve this.

so what now
I hope that if you do buy Blox then you have great success with it, i really mean that. But if you feel you would benefit from a more in-depth training program to learn the ins and outs of the whole process from creating your first website to keyword research to making money from your new website then I would suggest you take a look at how i learned to do what i do now.
Just click the banner to find out a bit more about what it is.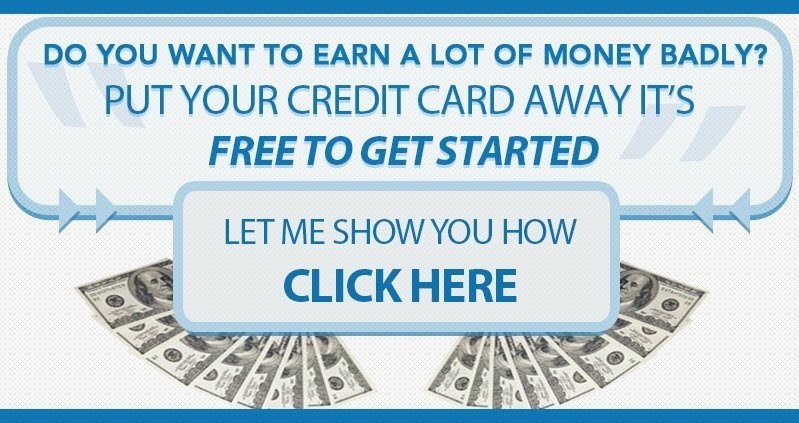 You're turn to talk now, let me know in the comments below what you thought of Blox.