Welcome to my Monkey Mailers review. Today we're going to be looking at the latest in a long line of product releases from everyones' favorite zookeeper, Dawud Islam.
When I first came across this guy I was pretty impressed by what he was putting together, but while reviewing one particular product he admitted something that totally changed my mind, I'll let you all know what that was a bit later.
The focus for the moment is this product, Monkey Mailers, and by the end of this review you'll know all about what this actually is all about.
We'll go over the sales page to see if there are any crazy claims and to see how that compares to the actual product. After we've gone through the product we'll be able to tell you who this is going to benefit most, whether it's suited more to someone who is new or someone who has more experience.
I'll let you know the good parts as well as any bad parts before getting inside the members area to see exactly what that has to offer.
The upsells will also get a look to find out what they are, how much they cost and if you can get any discounts on them. Ultimately we'll finish off with our final thoughts on whether this is a something worth your time and money or something you'd be better off staying well away from.
So, without further ado, let's get this show on the road…..
NAME: Monkey Mailers
ONWERS: Dawud Islam & Paul Snelleksz
PRICE: $9.95
WEBSITE: https://monkeymailers.net/brand-new
Monkey Mailers Review – What's It About?
Before we go over the sales page we need to know exactly what this is about and the best way I know is to take a look at the overview video inside the members area. It's here that you'll get the truth as to what this is really about.
As the name would suggest this has something to do with emails, more specifically mailing sites which you become a member of which entitles you to email to all the other members.
That also works in reverse where all those members can email you with their offers which means you're going to get a load of emails so it's best not to use your main email address when you sign up.
This was a practice that was popular back around 2004, but today???
This has a list of 15 sites where you can sign up for free, but that has some restrictions whereas the paid membership doesn't…….
And that's basically it. Let's see what the sales page has to say.
Monkey Mailers Sales page
I'm expecting this to be a short section because there's not a lot they can really say about this. The one thing I did like about Dawud Islam was the way he put together his early sales pages.
That was until he started teaming up with other vendors and then they just followed the same hyped up path that all do and seeing as he's partnered up with someone again it'll be interesting to see if he can contain the need for hype.
As we now know that list is going to be full of people who are looking to sell not to buy so while you may well hit 500k emails that means almost nothing in terms of earning you any money.
The sales page goes on to tell you this is the best kept secret in affiliate marketing ….. what is?? Why would sending emails to people who are only interested in sending you offers a best kept secret?
Perhaps it's a secret because it doesn't work making money.
Dawud goes on to show you some income shots under the heading "don't just take or word for it" which implies that the income has come from using these email lists.
The trouble with that is he uses screenshots like that on almost every product he releases under that same headline. So which product is earning him that money?
He made no mention of these list sites earning him money in his last product or the numerous other products he releases.
Who Is This For?
I really don't know to be fair. I'm struggling to find a reason why you would want to send emails to people who's only interest is getting credits so they in turn can email you.
It doesn't really make sense to me.
Of course someone who is new and struggling to build an email list might like the look of this, but I'm sure will quickly realise that all their time is being taken up reading other peoples email and not getting anything in return and I know experience marketers would not use a service like this.
The Good Bits
The Bad Bits
You have to keep opening and reading other peoples emails to earn credits to enable you to send out emails
Your recipients aren't people who are looking to buy
Your going to get spammed to death
People only open your email to earn credits themselves
You have to click on the link within received emails and view the offer for an average of 15 seconds
Inside Monkey Mailers Members Area
Before we take a look at the members area I need to give you a quick heads up about the upsells that you're going to see right after you buy this product, but before you get access to it.
Some vendors will give you a money back guarantee on the sales page and then totally leave it off the upsells leaving people who buy the upsells seriously out of pocket.
Matthew was one such person and you can see how much he lost in the comment section here. My advice to you is to give the upsells a miss at this point, they are available once you get into the members area anyway so you won't miss out.
Once you do get into the members area you'll see this dashboard:
Dawud always uses the Clickfunnels platform to build his products and they are very easy to navigate around with the menu on the left and the corresponding videos being shown on the right.
The only thing you have to remember is that as you work your way down the menu you will have to scroll back up again to see the resulting video.
The Oto's
Let's take a quick look at the upsells to see what they are and how much they cost.
OTO #1 – Pro version – $37 with a downsell to $17
OTO #2 – Steal our traffic – $197 with a downsell to $97
OTO #3 – Reseller rights x5 – $37 with a downsell to $17
OTO #4 – Mega traffic package – $197 with a downsell to $97
OTO #5 – Launch Partner – $997
That little lot will cost you an eye watering $1,465. That's just ridiculous. And as for the downsells how are you going to feel paying $197 only to find out you could have got it for $100 cheaper just by clicking "No Thanks"
I think you'd you'd feel like you've just been ripped off.
Final Thoughts
Remember at the beginning of this review I said I'd let you in on what changed my mind about Dawud Islam, well in one of his products he admitted that he doesn't have any original idea of his own, he just bases his products what is already out there.
It's this tactic that allows him to pump out products twice a month.
And that tells me he comes up with any old rubbish just so he can keep up his schedule without any real though as to whether the method works or not.
I believe that to be the case with this product. It's just a collection of mailer sites, that's it and he's made it into a product that he claims is the best kept secret in affiliate marketing.
What Dawud Islam needs to do is focus his attention on bringing something new to the table rather than pumping out stuff for the sake of it.
I'm sure if he put his mind to it he could put something together quite special unfortunately this one isn't and I won't be approving it.
What Next?
When it comes to affiliate marketing there are no shortcuts and that is true with building an email list, it does take some time, but if you do it right you'll have a list of people who are interested in what you have to offer rather than just opening your email to earn credits to email you back.
Doing it this way also ensures you get to keep people's email addresses' whereas with the mailer sites you don't even get to see the actual address.
I was lucky enough to find Wealthy Affiliate in 2015, it has allowed me to earn an income I'm happy with and build my own email list in various niches.
Although it's taken a lot of time and effort I can enjoy paydays like this: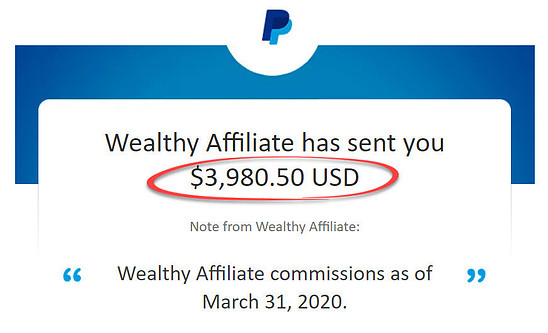 And don't forget that's just one income source, the key to this business is having multiple sources of income.
Imagine having 3 or 4 sites all producing money like that. I think you can see the potential.
At the moment Wealthy Affiliate is offering free starter memberships so all you need to do is simply click the banner below, no credit card needed, just a name and email address and you're good to go.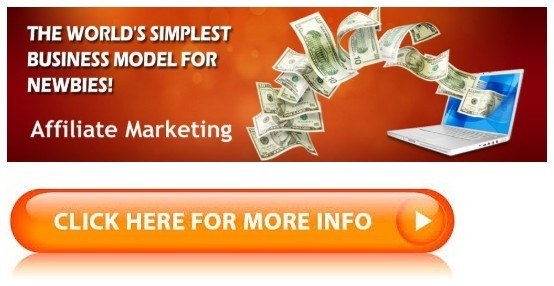 I'll meet you on the inside and be there to help you every step of the way. You'll even meet the owners who will stop by to welcome you 🙂