Welcome to my Kartel review. This is yet another Jono Armstrong product that has just been released. It seems like only last week that I reviewed Eclipse, actually it was just over 2 weeks ago.
Jono and Brendan seem to be on a bit of a mission lately with the amount of stuff they are releasing and the most recent ones seem to centre around placing ads for high ticket items on certain Youtube videos.
I know there are a lot of people out there that just don't like these 2 guys, I'm not too sure what to make of them, on the surface they seem very genuine, but I have had reports of some behavior that beggars belief.
I've reviewed a lot of their products, some are good, some are not so good and seem to have been made up to fill a hole that doesn't really exist.
They reckon that the methods they come up with are all methods they use to create their 7 figure lifestyle so It's going to be interesting to see what they've come up with this time.
NAME: Kartel
OWNERS: Jono Armstrong & Brendan Mace
PRICE: $12.95
WEBSITE: http://www.kartelsoft.com/kartel
What Is Kartel About?
This is where I like what these guys do, you can say what you like about them, but when it comes to knowing what you're going to be getting for your money then you can't beat these two.
So many times I come across a sales page that says absolutely nothing about what it is, what you're going to be doing or anything.
This is different, he even includes a video on the sales page going through the software that you're going to be using.
Let me just summarize it for you just in case you don't want to watch it yourself.
In a nutshell this software finds videos on Youtube that have good amount of views and engagement but don't have a lot of advertises placing ads on their videos.
This means that because there's not a lot of other people placing ads on their videos, the cost per click is going to be cheaper.
The end destination for those clicks is a high ticket offer which are presented by way of a webinar.
This actually looks like a mash up of 2 of their other products, Aurora and Eclipse which made use of placing ads on Youtube videos and using high ticket offers.
So perhaps that's what they have done here, taken 2 of their old products and used them to create a new product.
It looks like this all hinges on the videos that you choose to have the ads placed over to make this work. Think about it for a sec, how likely is it for someone who is watching a video about making money online that might be some free info, click on the ad that pops up which leads to a high ticket item actually purchasing said high ticket item?
I think that's like being blindfolded and throwing a dart and hoping it hits not only the bullseye but even the actual board!
The idea is nice, but I think that's all it is, an idea. That's my initial thoughts, they may change as I go through the product.
The Kartel Sales Page
It wouldn't be right of me to move on without taking a quick look at what claims they are making on the sales page.
Not sure what the untapped traffic loophole is all about, it's ads on Youtube, not exactly a loophole is it. As far as the $1,000 commissions are concerned, yes that is possible because the high ticket item they are going to have you promoting cost $2,000 and at 50% you're going to get $1,000 for everyone that converts.
But is it really that simple?
Well the rest of the sales page would have you believe that with lines such as:
"Imagine being able to generate $1,000 commissions automatically with a free flow of traffic…"
and
"It's an income stream that never stops. Whether you're awake or not, Kartel is designed for commissions 24/7/365"
With so much emphasis on these $1,000 commissions it would seem this is limited to the make money online niche cause I don't know of any other niche that pays those sorts of commissions.
I suppose if I did some digging I could find out, but for now let's just say it's for the MMO niche, in fact the webinars that are included are only MMO.
I actually just thought of another niche, personal development seminars, they're high ticket.
Let's Take A Look Inside
I'm sure all you know by now, but for those of you who are unaware let me just give you a heads up. When you buy this you're not going to get access straight away, before you get to your purchase you'll have to get past the upsells which I'll go over in the next section.
They are going to tell you that you'll only see that offer once ….. don't believe them! All the upsells are available to buy inside the members area so don't think you're never going to see them again and be panicked into buying them cause it's not true.
So, you've skipped all the upsells and you're safely inside the members area:
This follows the same layout as a lot of their other products so if you've bought any of those you'll be familiar with the layout.
The first welcome video is more of a way to get you into their own high ticket webinar in the form of free training.
The rest of it goes a little something like this:
Method Overview – 4.37 – I've already told you how this works so I don't need to go over this bit again.
Getting Set Up – 4.46 – This goes over the stuff you need to make this work, an Adsense account.
How To Use The Software – This section includes 2 videos that cover the high ticket pages and the audience search feature of the software
Profit Training – This is split up into 3 sections, basic, advanced and campaign set up & targeting
Conclusion – The final video recap what you've just learnt
Upgrades – All the upsells are here.
And that is Kartel.
The Oto's
Frst things first, these upsells DO NOT have the 30 day money back guarantee like the front end product does, they only have a 3-day money back guarantee, but at least that is something, some products won't refund you on the upsells like Matthew found out (take a look at his comment here)
OTO #1 – $67 – Kartel Pro – This has a downsell to $47 if you click "no Thanks" at the bottom of the page
OTO #2 – $197 – Done For You package – This has a downsell to $147 if you do the same as the first one.
OTO #3 – $197 – Steal Our 3.8 Million List – This also has a downsell to $147
OTO #4 – $197 – $1k Commission System – Another $50 off
OTO #5 – $167 – License Rights – Yep you guessed it, click "No Thanks" and you'll get a $50 discount
These are some high priced upsells, if you were to buy all of them it would set you back an incredible $825! Well at least I saved you a couple of hundred bucks 🙂
One thing I'd like to point out is to do with the first OTO, the Pro version. They don't mention on the sales page that you only have 20 searches a month and the ability to have 5 high ticket pages with the front end purchase.
If you want more then you need to upgrade to the Pro version.
Support
Now this is an area that is extremely important, who wants to buy a product with no support? I know I wouldn't. But how would you feel if the owner of the product that you had just bought told you to "F*** o**" or that you're a "F*****g loser".
Well that's apparently what happened to Donna when she bought one of their previous products, you can read the full comment here.
Or the problems Stephane had when she asked for a refund.
I'll let you make your own mind up on the sort of people you could potentially be dealing with.
Final Thoughts
I seriously get the impression that even though he claims he uses this system he doesn't actually use it at all. Why do I say that?
When it comes to setting up an actual campaign he didn't even know that you have to put in one Youtube URL at a time, he tried to copy and paste all of them and then wondered why it didn't work.
He just really didn't seem to know how to set the campaign up which leads me to believe that this is one of those products that may seem a good idea for them to make some money and to get people into their funnel for their own high ticket program.
The problem with this product is the trial and error involved, as Jono says himself if things aren't going well you're going to need to tweak stuff, either campaign ad or target audience like most ads.
That could lead to you spending a fair bit of money until you find a winning formula and that's the problem I have with this along with his lack of knowing how to set it up.
The sales page cracks on about $1,000 commissions which is all well and good, but I don't think that most people are going to be able to see those sorts of results just by using this which is why I'm not approving this.
What Now?
If the thought of gambling with paid ads fills you with dread or you just don't have the funds to do that at the moment, what you need is your own website.
Having your own website is like building your house on rock solid foundations, without that your house will crumble and fall and the same goes for your online business.
Once you have those foundations then the sky really is the limit.
The best way to build those foundations is to create a FREE Starter account at Wealthy Affiliate where you'll get 2 FREE websites and 10 FREE lessons to go with them.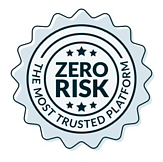 Click the banner below to get instant access and start your amazing journey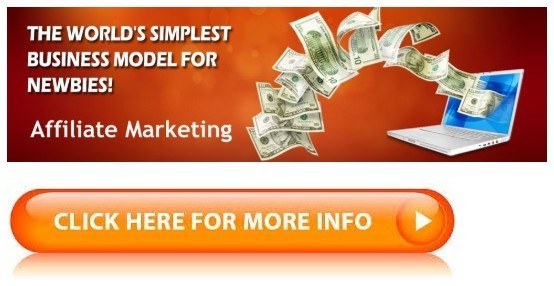 I'll be there to personally welcome you on the inside and help you to become successful 🙂