I know, i know what a stupid name right, But what is Tidalwave Traffic? Is it just another program that's going to leave you high and dry? Let's hope there's not a storm ahead!
NAME: Tidalwave Traffic
OWNERS: Mehdi Tihani & Stefan Ciancio
PRICE: $9.95 + 3 upsells
WEBSITE: tidalwavetraffic.com
OVERALL RANKING: 2 / 5 stars
what is tidalwave traffic
Facebook ads…that's it, just getting traffic from Facebook ads using penny clicks and as the sales page states, it's 'idiot proof'. Not sure if i like that term or not to be fair.
It claims to be the 'New way of generating traffic in 2018' now considering penny clicks have been around for ages this isn't anything new and a bit of a strange statement to make.
who's going to use this
Well like i said according to the sales page it's idiot proof so basically anybody including those with absolutely no experience whatsoever.
Now while i haven't had time to test out the process yet i have little doubt that the strategies outlined do actually work, but and it's a fairly big but, while an idiot can get the traffic what the hell's he going to do with it once he has it? I mean you have to have a niche in mind that you want to target and how you are going to monetise that traffic.
You have to have some online experience to be able to know what you're going to do with all the traffic or it's just a waste of time. So idiots aside i would say that you are going to need at least a rudimentary understanding of how all this works.
what i liked
I really like the fact that what they've done is make it simple to follow even for an idiot 🙂 that goes for even showing you how to set up a Facebook account if you haven't already got one.
The videos are HD quality along with the audio, all too often these types of videos are not filmed in the best environment and the audio can be very hard to understand, but luckily there's no such problem with this.
They keep the videos run time at around 6 – 13 minutes which means you can go through all the videos in about half hour. There is also the accompanying Pdf which is great if you're a reader more than a watcher.
what i didn't like
At first glance i thought the sales page was quite good, they didn't really make any outlandish claims about how this system is going to make you rich overnight (trust me they do exist).
But what really turned me off was the small print.
In particular the testimonial disclaimer
that's not great is it.
Also the adverse effects disclaimer
That's even worse, they obviously think that by using these strategies you're going to compromise your business i mean they haven't even bothered to see if the method complies with the terms of service of Google, Youtube or even Facebook itself. Basically you're on your own and use at your own risk.
I think that is terrible behaviour from a vendor, not even being bothered to check if the product they're selling is going to harm their customers business…..disgraceful in my opinion.
what do you get
For your $10 you get access to Stefan's Facebook group called 'Action Taking Moguls' which at the moment isn't very active, but it is early days.
After that the course is made up of a downloadable PDF of the entire course for you to read through, then you have the 4 videos:
​Introdution 1.29
Foundations 13.41
Priming For Running Ads​ 6.42
Running The Ads & Getting The Traffic​ 11.24
And there you have the entire course.
In the introduction video you are encouraged to check out the bonuses and the oto's (One Time Offer), not sure why they are called one time because you have access to them all the time, they don't go anywhere. So that's a bit of a mystery to me.
Anyway let's take a look at each one, first up is the bonuses.
These are again the chance to join the Facebook group so wouldn't call it a bonus, it's included in the main package.
Next you have the advanced traffic masterclass, sounds impressive doesn't it. This is an old product of the vendor which i reviewed a while back, if you'd like to take a look at how that faired you access it here​.
Next you have twitter traffic boost, ​equally impressive sounding i think you'll agree. This again is an old product by the vendor which again i reviewed and you can see what that is all about here.​ 
one time offers
Now the first 'OTO' is the case studies bundle which includes 3 actual promotions that they run. This is going to cost you $30, but that saves you $270 on the retail value because this is a private discount opportunity ​Hmmmmm…..ok.
What you get is: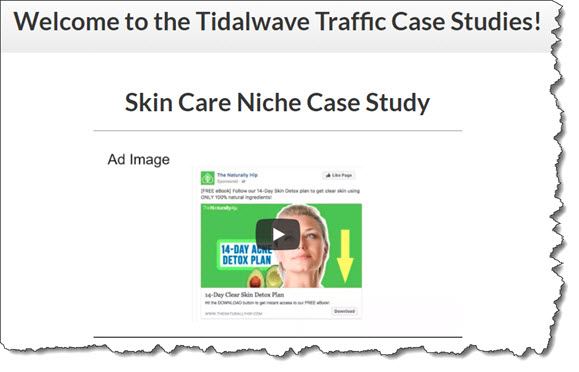 ​Skin Care Niche Case Study​ ​3.07
Sports Niche Case Study​ 2.14
MMO Case Study​ 2.25
These all include how to set up the ad and what monetization methods they used.
The second 'OTO' is the done for you package ​which includes: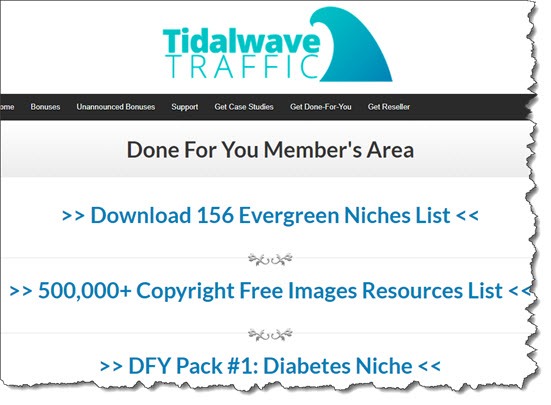 156 evergreen niches​
​​copyright free images resource list
​10 DFY packs
​How much is this going to cost? Well the supposed retail value is $497, but you're going to get it for just $30​. Why? Because of that private discount opportunity……..​
Then you have third and final 'OTO which is the resell rights which i can't tell much about other than if you buy the rights you can sell this and keep 100% of the profit.
For you to get the rights it's going to cost you either $47 or $37 depending on which package you want to sell. This is only ever going to be of any use to you if you have a list you can sell to or you have a team of people to sell it for you.
is there any support
​When it comes to support you want to know that should you come up against any problems that it can easily and quickly be rectified by a dedicated support system.
The only real time support seems to be the Facebook group which isn't really any good when the people who are there are just as new to the product as you are.
Now if you want to get in touch with the product makers you will have to do so through a ticketing system that as far as my experience with them can be hit or miss at best.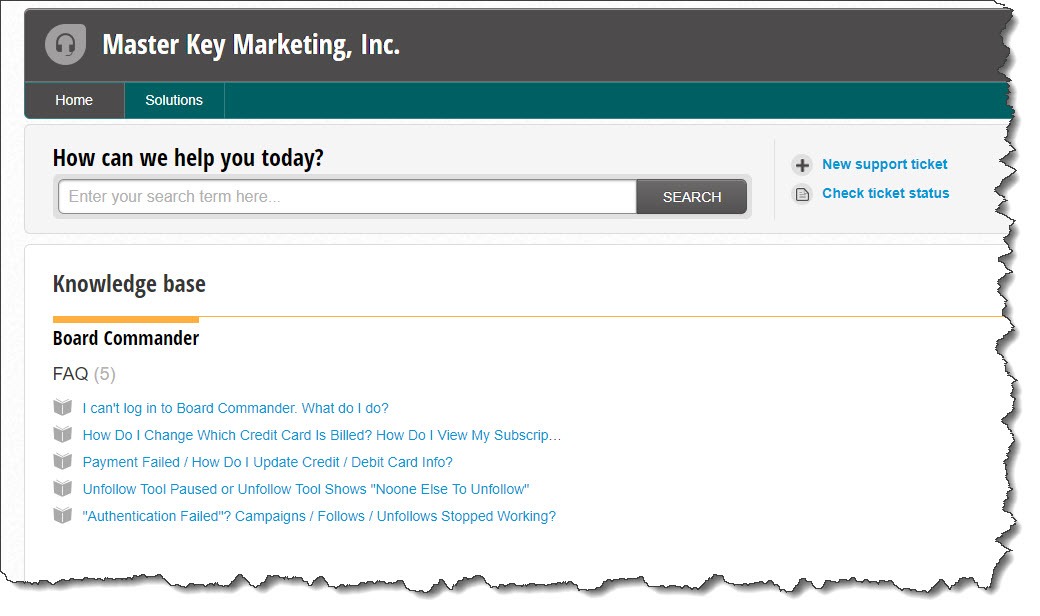 As you can see from the screenshot there are only 5 faq's and they have nothing to do with the product you just had a problem with, so what do you do? You have to submit a ticket and hope that someone comes back to you in time for you to get on with making money which is why you bought the product in the first place.
final thoughts
​When i saw who this was made by i had my reservations due to the fact i've seen two previous products and approved one and didn't the other so this was always going to be interesting.
At the end of the day you're paying $10 for information that isn't new or revolutionary, but having said that if you are completely new to the game then you are probably going to get some benefit from it.
Do you need the 'OTO's' no you don't, but again if you are new then you might want a bit more information.
Before i wrap this up i must reiterate my disgust at their disclaimers on the sales page, i think that shows a total lack of respect for their customers and it's because of that i cannot approve TidalWave Traffic (stupid name)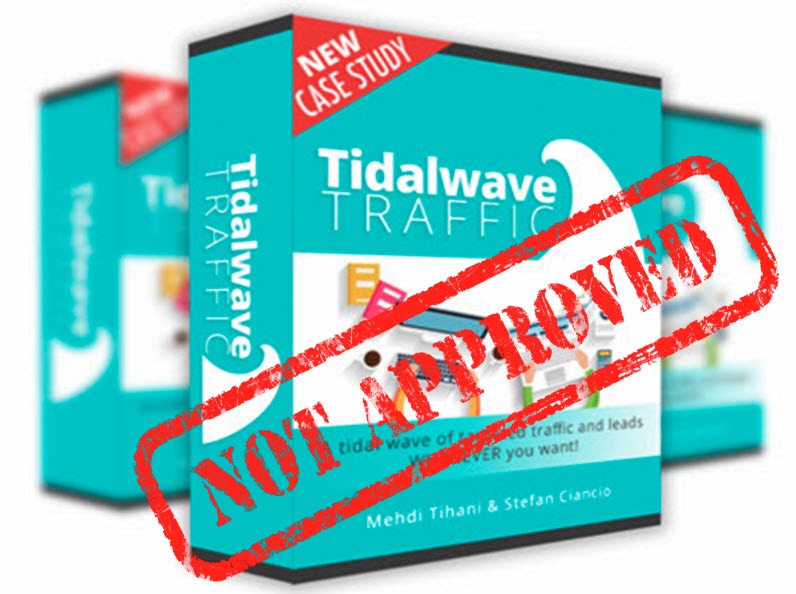 If you are interested in learning how to earn money online the right way and not have to worry about if what you are doing is going to get you in trouble then take a look at what i do and see if it could be exactly what you've been looking for.
Click the the banner below and let me show you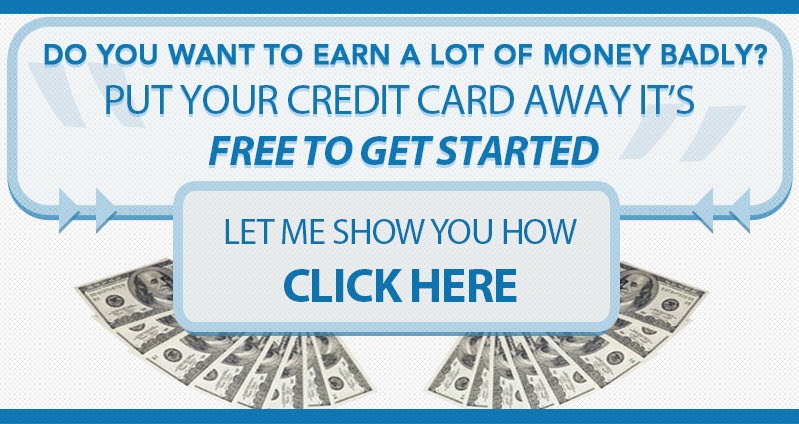 Have you been swept away in a Tidalwave of traffic? Or have you been left high and dry? Let us know your thought in the comments below