Pullii is a very strange name, but just what is Pullii? That's what i am going to answer in this review.
NAME: Pullii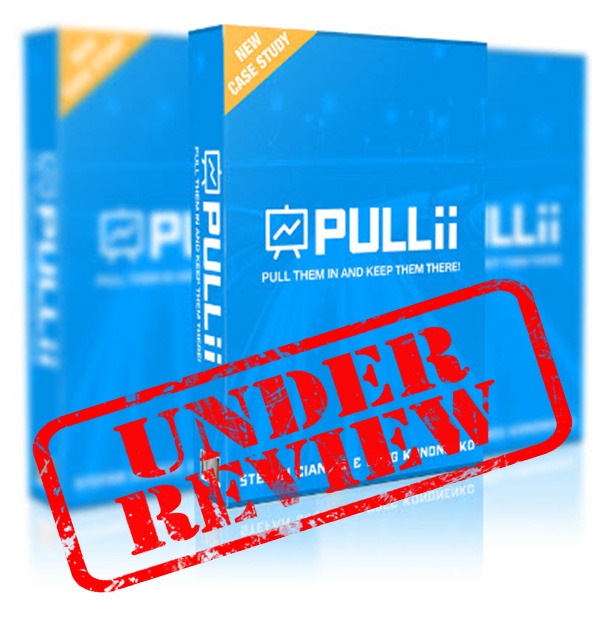 OWNERS: Stefan Ciancio & Greg Kononenko
PRICE: $15 + upsells
WEBSITE: http://pullii.com
OVERALL RANKING: 3 / 5 stars
[yasr_overall_rating size="medium"]
what is pullii
Well Pullii is perhaps not surprisingly a lot like Growii (another strange name) which i reviewed on this site a while back seeing as it's the same owner,  Stefan Ciancio.
So much so that a lot of the videos are the exact same ones from Growii!! which i find a bit naughty especially as there is no mention of this on their sales page.
So, back to what is Pullii. It teaches you about getting traffic mainly from Pinterest (a bit of deja vu there), creating optimized content, keyword generation and link building strategies and monetization.
what i liked
I liked the fact that this is very much step by step training, starting with how to get your domain name and necessary pages your site will need to traffic methods and SEO. They also give you case studies of their sites along with the stats from google analytics.
There is nothing too complicated and they do their best not to make it complicated. The videos and audio are of a high quality and very easy to follow. It also includes a 14 day money back guarantee.
what i didn't like
I didn't like the fact that they are using some of the exact same videos from another product albeit their own product, but with no mention anywhere of this. So if you did buy Growii then you already know what 12 of the 28 videos are.
The dreaded upsells, enough said.
They do try to make you think that if you are a complete newbie that you are going to find this easy, you would need more in depth training than they provide.

what do you get in the course
The course is made up of 4 modules which consist of 28 videos:
Stefan's case study 7.18
Greg's case study 7.15
MODULE 1
Overview of the sysytem 1.57
Introdution 1.22
Niche research 13.46
Domain and hosting 10.36
MODULE 2
Blog setup 15.29
Site pages 2.00
Content research 9.36
Adding content to your site 4.17
Set up FB account 7.25
MODULE 3
Pinterest & email setup 4.58
Pinterest & board automation setup 13.27
Graphics setup 5.18
Pinning to pinterest 1.48
Rich pins 1.20
Group board research & contact 9.10
SEO intro 3.59
Concepts 8.12
Toolbar 7.24
Gooogle keyword planner 6.01
Keywords 5.32
SEM rush 11.44
Moz  7.20
SEO content 6.41
Building lnks 8.45
Build email list 3.14
Build custom audience 7.32
MODULE 4
Adsense Monetization 5.40
Additional Monetization 12.19
Conclusion 1.31
what sort of support is there
As with any sort of training you want to know there is help available if you should you happen to get stuck.
Now there is 'exclusive access to a Facebook Mastermind group' but how helpful that'll be only time will tell.
The sales page says:

This is dealt with by way of submitting a support ticket: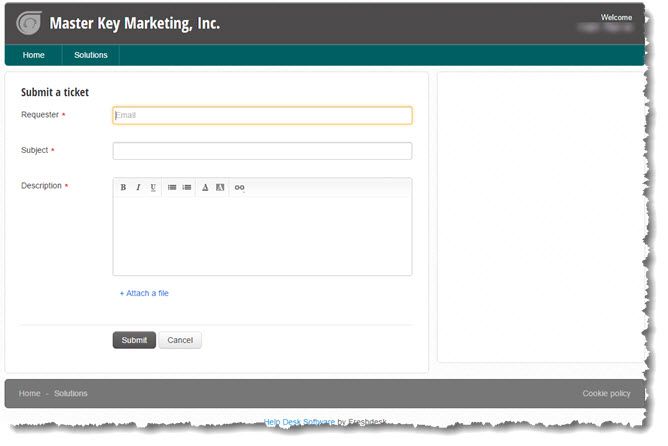 As far as i could see there is no direct access to the owners.
how much is it going to cost
The front end product is $15 which to be fair is pretty good for what you are getting, although there are 3 upsells priced at:
OTO #1 is $27 with a downsell of $17. This buys you extra case studies and monetization methods not inluded in the main course
OTO #2 is $67 with no downsell. This buys you 16 DFY blogging sites which include content.
OTO #3 is $37 with a downsell of $27. this buys you DFY niches, content and monetization.
final thoughts
Pinterest should be part of your social media marketing campaign and if you new to Pinterest then for $15 this would probably be worth your investment.
If you bought Growii and you are familiar with SEO, keyword research and Analysis then i would give this one a miss.
I didn't approve Growii, but as a stand alone product i'm going to approve Pullii.
If you are interested in more in depth training and a community full of like minded people with owners that you can get in touch with directly then give MY #1 RECOMMENDATION a shot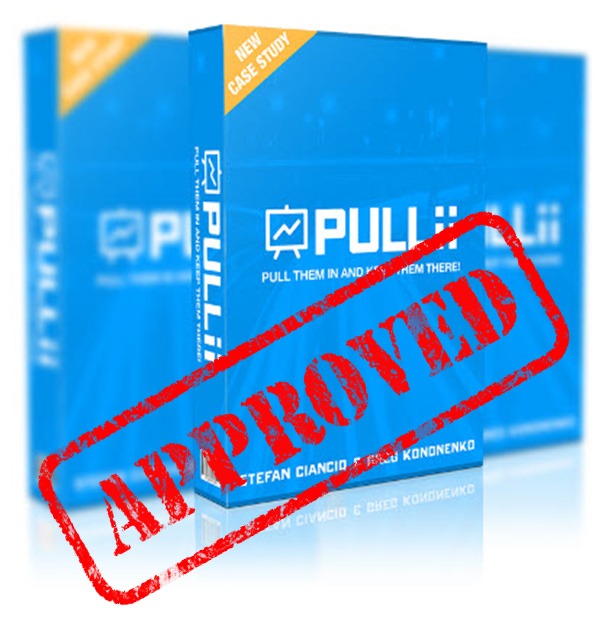 Has Pullii worked for you? Do you use social media? Let me know.