Have you ever thought of using your phone to make money? Perhaps it time to take a look at the 10 best survey apps to do just that.
I'm gonna go out on a limb here and say that the majority of the adult population has a smartphone, tablet or some other form of smart device, i don't know a teenager who hasn't got their head constantly craned over their phone at every opportunity. So wouldn't it be nice if we could earn a bit of money from them. Well guess what…..we can!
Survey apps are a simple way to earn a little extra cash just don't be expecting to be able to quit your job next week!! 
#10 surveys on the go
First on the list of best survey apps is Surveys on the Go which is available for both android and ios systems and is one of the better apps out there at the moment not least because it pays out in CASH through PayPal not with gift cards or points.
With the app you get to rate things like movies and tv shows as well as giving your opinion on different products, one member even got paid to bake some cookies and make a quick 16 sec video.
One important issue i should point out at this stage is that the surveys are only available in the USA, which is a bit of a bummer for everyone else.
#9 ipoll
iPoll to date has had 1 million downloads so is a pretty popular app, it's also quite fun.
It pays out using e-vouchers for Amazon, itunes gift codes and, like Surveys on the go, by cash via PayPal.
The app gets you to complete surveys or 'missions', these missions can be anything from taking a photo or visiting a cinema. There's also video and audio capabilities in the app which makes for a more interactive survey.
The surveys generally take around 20 minutes to complete and for that you can expected to be paid about $0.50 – $2.00. With missions you can expect to earn a bit more $5 – $15.
It's available on both android and ios
#8 Google Opinion Rewards
Google Opinion Rewards is a little different from the two above in that it doesn't actually pay you in actual cash, what it does do is credit you with Google Play credits that you can spend at the Google Play store.
The surveys that are offered are very simple and usually take around 20 sec to complete so although the payout per survey isn't great you can build up your balance fairly quickly.
And like i said you can use these to buy a particular app you've had your eye on perhaps or a book to read.
Only available on Android.
#7 inbox dollars
Inbox Dollars offer you a number of different ways to earn a bit of extra cash, be it watching videos, taking surveys, downloading apps, reading email or just searching the web.
As the name suggests they email you with the offers and they pay you in dollars. Now this can be either by check, prepaid visa or a inbox dollars eCard, bear in mind you will have to have $30 in your account before you can request payment.
At the moment there's a $5 bonus just for signing up 🙂
Available on android and ios
#6 toluna
Toluna is an app that lets you earn points for completing different tasks, mainly surveys but also by sponsored polls which will earn you 15 points for answering 1 question an by completing personal interest surveys which are worth an additional 100 points.
You can earn 500 points for inviting a friend as well as earning 500 points just for signing up. These points can be redeemed for gift cards, gifties and of course cash.
Theres also the monthly mobile sweepstakes which you are entered into and stand the chance to win 100 000 points………3,000 points is equivalent to $1.00.
Currently available on both android and ios
#5 Opinion Outpost
Opinion Outpost doesn't have a dedicated app like the rest, but the main site is mobile responsive so you can easily use it on your mobile just like an app.
Opinion Outpost offers online surveys via email that they give 'opinion points' for completing which can then be converted to either cash via PayPal or gift cards. The minimum payout is $10 which is equal to 100 opinion points.
Even if you can't complete a survey you will still be entered into a quarterly prize draw for 10k.
#4 survey mini
Most of the surveys from survey mini are location activated so chances are after you have been to a shop or restaurant for example you might well receive a survey to complete.
The surveys are never more than 11 questions long which is great to know. Each survey pays anywhere from around 250-1000 points each and the $10 giftcard has a 12000 point price tag.
There are other rewards such as free food and discounts.
Available on android and ios
#3 zap surveys
This is the only survey app i know of that donates part of its earnings to charity, mainly child starvation.
The app itself offers daily surveys and tells you exactly how much it pays before you decide to take it. You're guaranteed at least $6 on your first survey and you get a minimum $1 for each survey you take.
Payment is through PayPal or Amazon eGift card once you have $25 in your account.
available on android and ios
#2 quick thoughts
Although this app doesn't pay out in cold hard cash per se , it does reward you with Amazon gift cards as well as itunes gift cards when you reach the $10 threshold.
These can be used purchase stuff the same as cash, you're just limited to these 2 outlets.
Not a deal breaker by any means and the surveys pay out up to $3 for each one completed. The average survey time is around 15 mins so some will be longer and some will be shorter.
Available on both android and ios
#1 panel place
Now if the above apps aren't enough to keep you going then Panel Place is one app you're gonna want to install. With over 400 survey panels to choose from you're never going to run out of options ever again.
You will get notifications of new surveys directly to your phone so you can be sure you're never missing out.  Naturally each survey panel will pay differently and if you don't like the way they pay just choose another one.
Available on both android and ios
So there you have it,  the 10 best survey apps that pay you money.
But you know what, you're never going to get rich filling out surveys, affiliate marketing on the other hand is a great way to earn a fantastic income.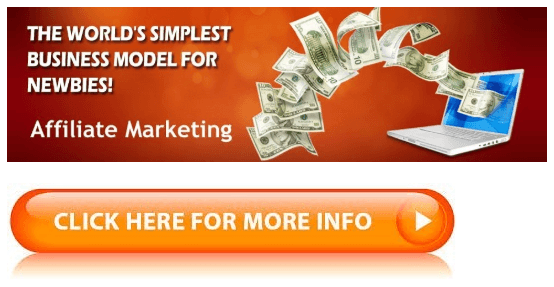 What's your best survey app? Do you have any suggestions?
I'd love to hear from you 🙂