"Plant tiny seeds that grow into massive ROI" that's the tagline for Growii but are you gonna end up with a bumper harvest or just a fruitless barren field?
NAME: Growii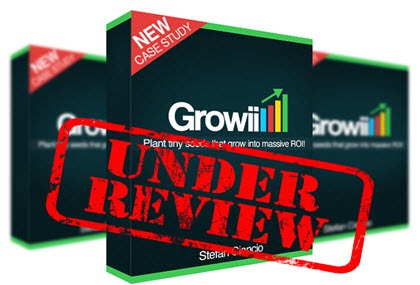 OWNER: Stefan Ciancio
PRICE: $7.95 (+ Upsells)
WEBSITE: http://www.getgrowii.com/live/
OVERALL RANKING : 2 / 5 stars[yasr_overall_rating size="medium"]
what's Growii about?
Growii claims to make it easy to bank $330/Mo passive income from each Of these tiny $10 investments by building simple websites and filling them with popular content that people are gonna want to read, add display ads for monetization and use different traffic sources such as Pinterest, Twitter, Instagram and Google to get your ads seen. Then just rinse and repeat.
That's basically what Growii is, nothing really groundbreaking.
Who's this product for?
Intermediate and advanced marketers aren't going to find anything new in this, but if you're a beginner then this will certainly help you on your way, unfortunately there is no community to help you out if you become stuck. There is a Facebook group but it doesn't seem very active at the moment, my questions have gone unanswered.
Having a community to network with and offer support is very important for any newcomers.
pros & cons
Pros:
low initial price
Good quality videos
step by step guidance
Cons:
Hyped up headlines
Lack of community
method relies totally on ads
upsells
'guru' like sales pitch
training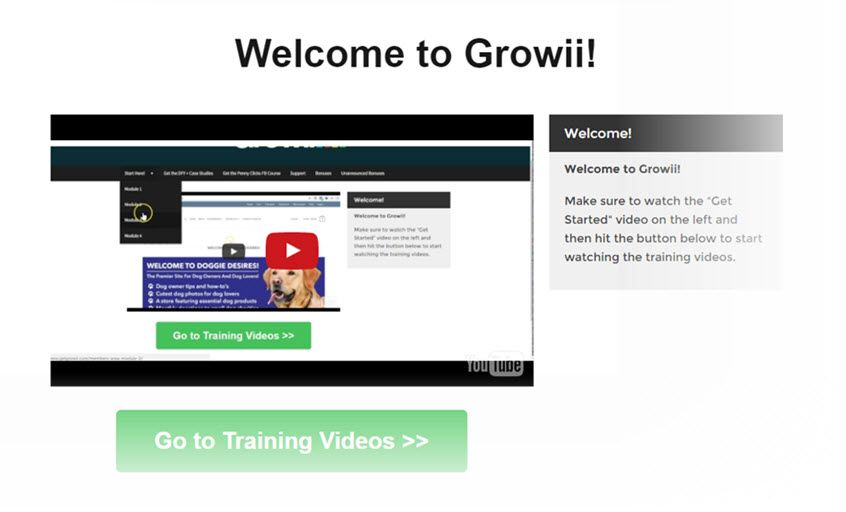 The main training consists of 4 modules split into 23 videos covering niche research, domains and hosting, setting up your site, Ad networks, setting up Adsense, graphics, Analytics and so on.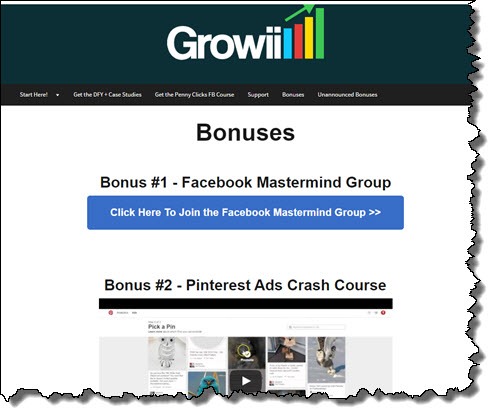 Along side the main training is a bonus section which includes access to the Facebook group which you have to be approved for and a crash course on Pinterest and some additional case studies.
Then there's the 2 upsells:
#1 Case Studies & DFY Pack $27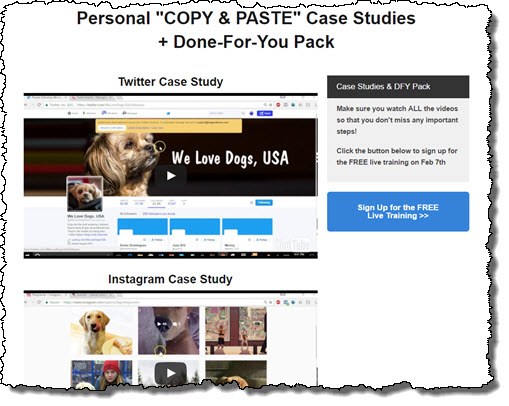 #2 FB Penny Clicks Case Study $37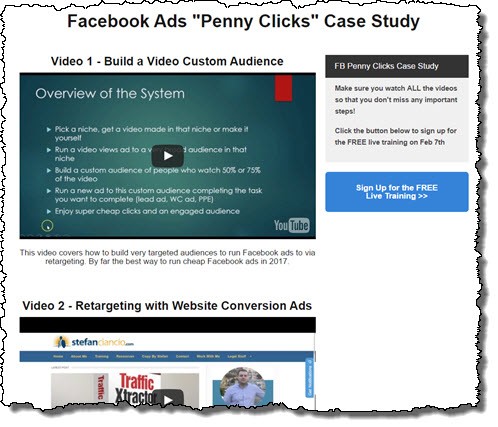 The problem isn't so much the lack of training as too much training which if you are new then it'll take some time to get your head around.
support
The support offered by Stefan Ciancio leaves a lot to be desired, you cannot contact him directly which is a big let done for me.
All there is is a very basic ticketing system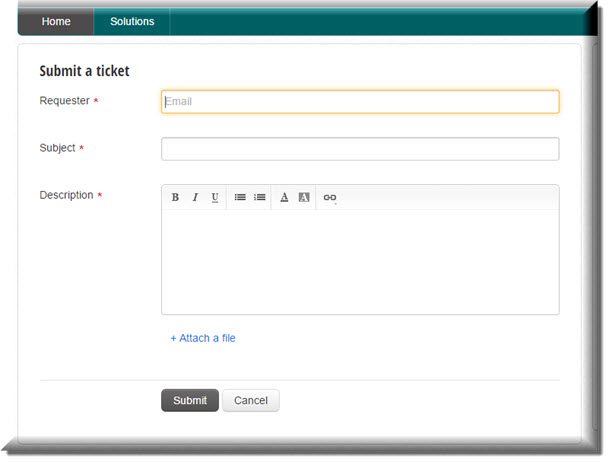 .
However as i said earlier there is a Facebook group, unfortunately not very active 🙁
price
Now the initial price of  $7.95 is very good for what you get, but you will have extra to pay in regards to purchasing a domain name, hosting which can cost you another $100 depending on what package you buy.
Then you have the upsells $27 + $37 = another $64.
So what seems like a good price suddenly doesn't look quite so appealing.
final thoughts
I actually quite liked this, it's not gonna win any prizes for the most in depth training in the world but it does a pretty decent job of explaining how things should be done.
However it falls short of falls short of the finish line due to fact it relies solely on Ads which are notoriously difficult to make any sort of real income from alone. Don't get me wrong you can earn from sites that just run Ads just ask Jon Dykstra, but you need a boat load of traffic.
Also on the sales page he makes a big noise about all his earnings costing him just $10 each, i couldn't find anywhere in the training where he follows this up and shows how he does this.
The countdown timer on the sales page, another one of my pet hates. It still sits at zero with no price increase like it says there will be.
On the surface it looks like a pretty decent program unfortunately when you dig a little deeper you get to see the bigger picture and it's downfalls so i can't recommend this to you, you'd be better off saving your money and investing in a  more complete program like my #1 recommendation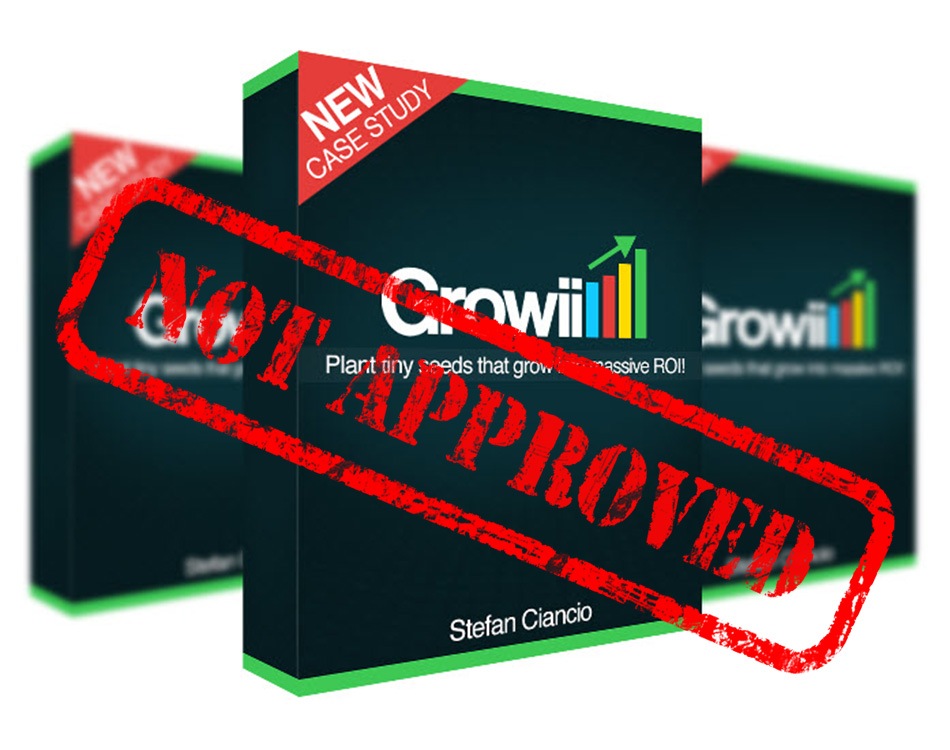 Have you had any luck with Growii? Let me know how you got on.