Andrea Fulton is the person behind this product and others such as Solo Ads, but in this post we are asking what is Affiliate Cash Empire about?
NAME: Affiliate Cash Empire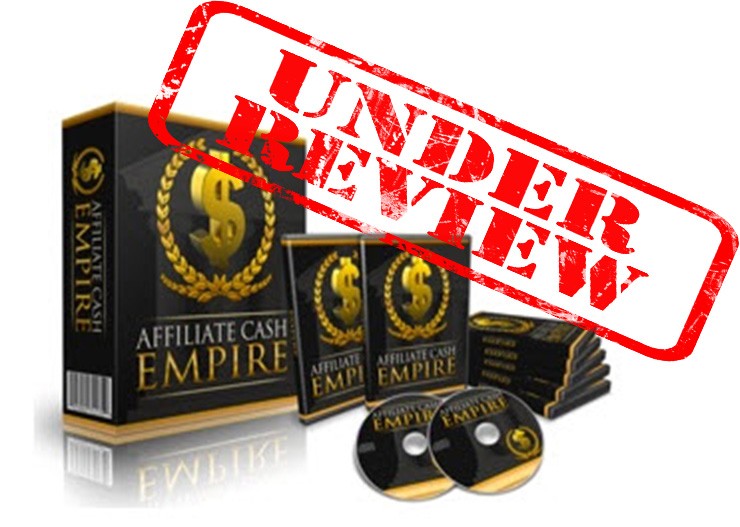 OWNER: Andrea Fulton
PRICE: $9.95 (+ Upsells)
WEBSITE: AffiliateCashEmpire.com
OVERALL RANKING : 2 / 5 stars
[yasr_overall_rating size="medium"]
so what is affiliate cash empire about
Andrea Fulton has had many 'different' products over the years such as  Free Traffic system, Funnel Creation and Solo Ads, all of which concentrate mainly on list building and creating funnels and Affiliate cash empire is no different.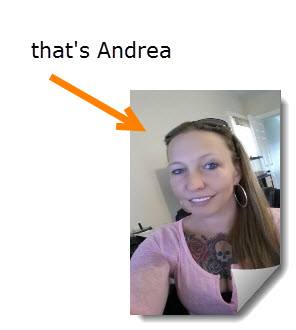 Hey, she claims it works for her so why change it……..
So this is a 10 video series that's going to teach you how to build a list and then capitalize on that by promoting products which is a very sound business practice.
These videos are:
Video 1: What you will  need
Video 2: Niche Selection
Video 3: Autoresponders
Video 4: Autoresponder Walkthrough
Video 5: Follow Up Emails
Video 6: Squeeze Page Creation
Video 7: Choosing Affiliate Offers
Video 8: Tracking
Video 9: Testing
Video 10: Final Overview
However it is quite basic, so if you have any experience in this type of marketing i'd give it a miss, but if you're new to this then you will find some valuable information inside which will be very useful to you and at $9.95 you can't really go wrong
A word of warning though, be careful of these cheap products because you can find yourself buying them because they are cheap and never really using them and before you know it you've a whole stack of $9 products that'll just collect digital dust on your hard drive, so just be sure this is an area you want to be involved in before you buy.
the upsells
Another problem with these 'cheap' products is the upsells. These have become the norm in this industry unfortunately, they hook people with the low cost front end product then hit them with the expensive upsells which in my opinion really should be part of the main product even if that means it being more expensive to start with.
For example the first upsell on this is 'how to get traffic' which is gonna cost you another $27 by the way, surely if you are going to create a training program you need to include this basic requirement of getting traffic??
The second upsell is access to webinars  where you're gonna learn how to make $100,000 per month all for another $47.
Upsell #3 is personal 1 hour coaching call from Andrea which is a further $97.
So from a $9 product you can potentially spend another $171……WOW. This is probably my main gripe about ACE…$9.95 yes……$171 NO
who's it for
It's certainly gonna appeal to someone with no or very little experience with email marketing, but it doesn't go all the way in regards to the full story of what you have to do, e.g no real examples to show you how to do it only powerpoint slides which unfortunately raise more questions than they answer.
Also this isn't going to be cheap so you'll need some readies in the bank if you're gonna implement all of Andreas' teachings.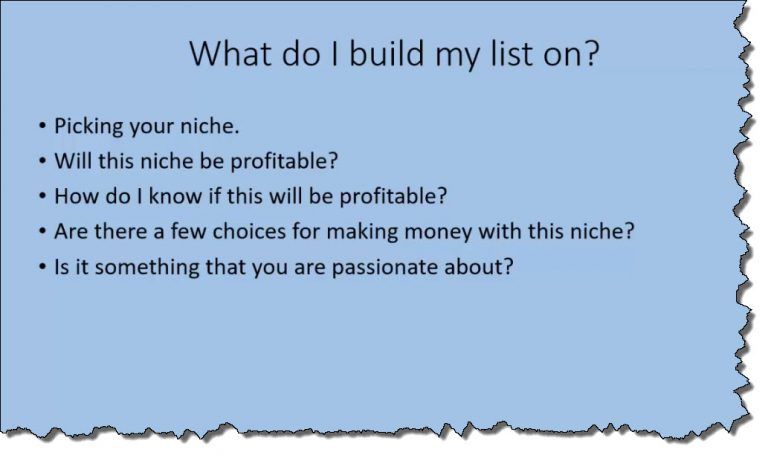 Anyone one with more experience in this area is not going to learn a lot if anything from this. 
final thoughts
It's not a horrible product and it's definitely not a scam but…….
Most of the information contained in here is freely available on the internet so why should you pay for it??
On the other hand if you are new to this it would take you a very long time to research and collate all the information and of course the misinformation out there and sort it into any real plan of action, besides not really knowing if you're doing it right.
But with that said i cannot recommend you buy this product due to being told what to do as opposed to being shown what to do along with the lack of any real examples being shown.
When you are new you need to be guided, i know from first hand experience you want someone showing you.
For the the $9.95 product you might find it useful to get an overview, but you will definitely need something more in-depth to hit the money being talked about.
I think I've answered the question what is affiliate cash empire about and I hope you have found my review helpful.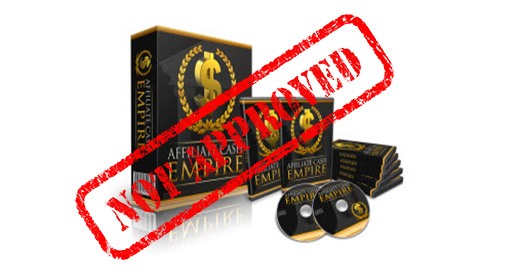 Have you had any success with Affiliate Cash Empire or was it $10 wasted? Let me know