Welcome to my review of The Sales Bot. Whenever I see the word 'bot' involved I'm always on the alert because using bots isn't the way to go when trying to build up your online business.
Let's be real, if you could get bots to do what these guys are claiming then we'd all be rich and never have to worry about working ever again, just get bots to do it.
Now I've had a look through the other reviews to see what other people are saying about this product and to be fair I can't find anybody that doesn't think it's the best thing since sliced bread.
So I'm expecting great things from this, unlike some of their other products like Traffic Robot or Video Profit Machines.
NAME: The Sales Bot
OWNERS: Billy Darr, David Kirby
& Justin Opay
PRICE: $24.67 > $17.95
WEBSITE: http://thesalesbot.co/special
what is the sales bot about
Well according to the sales page it's a cloud based software that's going to create profit sucking websites in under 60 seconds. Excuse for a minute while I laugh my arse off.
Can it really be true that we are just 3 steps away from making money? I really don't think so. Let's just take a look at the '3 steps';
Login to the software, OK yes you can definitely do that
Click a button to have a website that is ready to earn money in less than 60 seconds? Come on guys, please.
Oh, click another button to get free traffic for sales and profit in seconds.
Realise this doesn't work and ask for a refund.
OK so that last one was me, but It's a good bet that'll happen and then you'll probably be met with sarcasm and have a hell of a time getting your money back like some of my readers have been letting me know about in the comments sections here and here
After going through the training videos and seeing the software in "action", I can say with absolute confidence that you are never ever going to be making money in less than 60 seconds, NO WAY, JOSE!
In fact the software was so glitchy and the process so time-consuming that I'm pretty sure you'll be taking step number 4 in less than 60 seconds!
What I cannot understand for the life of me is how they expect you to do this. You have to set up a store, add inventory to that store which means getting affiliate links for different products which isn't always as simple as it sounds.
The company may wish to see your website to make sure it has the kind of image their company want to portray.
If you're going down the MMO road then getting approval from vendors to promote their products is becoming increasingly hard if you are new.
Then once you've managed to fill your store with relevant stuff even to stand a chance of making a sale you're going to need to get traffic to that store.
Now they make this big headline about free traffic in the next 60 seconds, where do you think this traffic is going to come from?
Social media is the traffic source where they expect people to flock to your store and instantly buy whatever it is you're selling.
"Earth to Billy Darr, Earth calling Billy Darr, come in please"
What planet are these people on?
Social media can be a good source of free traffic, but as they say in the training, for this to work you MUST have a following on these sites.
So if you haven't got a big enough following you're basically screwed, they don't give you any other training on getting traffic, no SEO or anything.
what did I like
what didn't I like
The rubbish being spouted on the sales page making people think this is an easy way to make money fast
clunky software that isn't reliable
never going to start making real money online in under 60 seconds
having to have a big social following
takes a long time to build that following
the store being hosted on their server, if they decide to pull the plug it's bye-bye to your store
wasting my time
need I say more….
who's going to use this
If everything on the sales page were true then I think everyone would use it wouldn't they? Unfortunately the only people who are going to use this are the ones who either haven't seen their other ones before or someone who is new and is looking for an easy way to make money and get traffic that is free and unlimited and believe what these people are saying.
Anyone who has experience in this industry won't even look at a product like this.
If you are going to look at buying this then just a quick heads up, if you go to leave before buying you'll be presented with a $5 off code, then if you go to click away again you'll get access to the first training video.
Even though it is just an overview of the system it would be worth taking a look at it so you know you have to have a decent following in the different social platforms in the first place to make this work.
what's inside
Once you get past the upsells that I'll get into in a minute, you get presented with the dashboard which I have to say looks incredibly similar to their other platforms.
You also have access to the training modules that instruct you on how to use The Sales Bot.
Video 1 – Overview
Video 2 – Creating Your Account
Video 3 – Finding Offers
Video 4 – Setting Up Your Store
Video 5 – Getting Traffic
Let's take a quick look at what one of the stores looks like that he created that is going to make you all this money
And that is what he is expecting you to send your potential customers to. Would you buy from something like that? I know I wouldn't.
The content of the videos are extremely thin to say the least. Take the finding offers video for example, no where in the 4.56 of the video is there any mention of HOW to get approval, it's all just go here, go there, pick this offer, blah blah blah.
the oto's
This product has an incredible 5 upsells attached to it, all of which are just varying editions of the main product.
OTO #1 – The Sales Bot – Sapphire Edition – $97
OTO #2 – The Sales Bot – Ruby Edition – $57
OTO #3 – The Sales Bot – Emerald Edition – $47
OTO #4 –
The Sales Bot – Black Opal Edition – $67
OTO #5 –
The Sales Bot – Blue Diamond Edition – $197
Like I said each of these comes with slightly different features, I haven't gone through each of them, but i can be pretty sure you don't need them, you don't need the main product in the first place to be fair.
final thoughts
Like many of their other products which all claim the same sort of thing, this one can be added to that ever growing list.
I absolutely hate the way they try to make this product sound as if all you are going to need to do to start earning money is click a button, and do it all in under 60 seconds.
Don't believe it, it's never going to happen.
It's just another case of releasing a product that there is no real need for and trying to create a need for it by over hyping the sales page.
This is a really poor quality product. Stay well clear of this one!
what do you do now
I am going to tell you a secret that not a lot of people know and feel that you deserve to know about and that is you don't need fancy software to build an online business.
The most effective way is having your own website.
Having your own website is like building your house on rock solid foundations, without that your house will crumble and fall and the same goes for your online business.
The best way to build those foundations is to create a FREE Starter account at Wealthy Affiliate.
Click the banner below to get instant access and start your amazing journey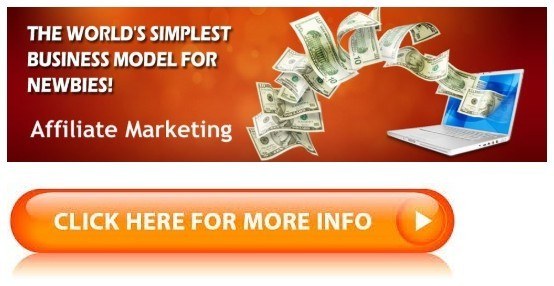 I'll be there to personally welcome you on the inside