Welcome to my Proximity review by Paul Nicholls and Anthony Mancuso. Now these two guys are no strangers to this blog as I've had the pleasure of reviewing a couple of their products, either working together as a partnership like this product or individually, products like Compoundly and The Trinity.
Compoundly was presented by Paul Nicholls and I have to say I really hope he doesn't have anything to do with the presentation of this one Because the guy was SOOOOOOO boring I nearly fell asleep listening to him, so hopefully Mr Mancuso will take the reins on this one.
The trouble I have with these guys is, apart from the boring part, is they tend to try and sell you something dressed up as something new, say for argument's sake they'll tell you they've got a brand new let's say wheel, it's never been seen before, it's the best wheel that's ever been seen.
Only when you get it you find out it's just a wheel, round like any other wheel. the point I'm trying to make is you can't reinvent the wheel, you can't make it any wheelier (not sure that's a real word) it's round and it rolls.
So when I go through the sales page I just hope they're not trying to pull the wool over peoples eyes with talk of how new it is and how you've never seen it before and how easy it is going to be for you to make a ton of money with no work.
Let's find out…
NAME: Proximity
OWNERS: Paul Nicholls & Anthony Mancuso
PRICE: $12.95
WEBSITE: https://grabproximity.com/
what is proximity about
Let's take a look at what the people behind this are saying it is first then I'll tell you if it's true or just a load of BS.
I've lost count of the amount of times I see headlines that say you don't need any experience and it makes me sick knowing that is exactly what you end up needing and you only find that out once you buy it and find out what's involved.
How can people claim that something that is supposed to earn you daily passive income only take you 15 minutes a day? Anyone with any knowledge of this business knows that sort of claim is impossible.
Unfortunately there are people out there that just prey on the ones who are new and who don't know any difference and have no reason to disbelieve what the sales page is telling them.
OK this is meant to be so simple ANYONE can do it. Now that is a bold statement and one I think that will come back to bite in the proverbial.
They claim all this can be accomplished in 3 simple steps:
WATCH: the over-the- shoulder video guides and copy the winning methods inside
COPY: plugin the automated software to have your personal profit engines up & running in an hour or less
PROFIT: enjoy free traffic & passive profits 24/7, then rinse & repeat to scale up!
I've been through the training and can tell you now that is never going to happen, I have no idea why vendors make such ridiculous claims, it just makes them look so stupid.
So far you still don't know what Proximity is about do you. Well I'm going to tell you so you can make a better decision as to whether or not to buy this.
This is about using the search term "NEAR ME" to drive traffic to your website which is monetized through pay per call offers, Adsense and clickbank. In the training he uses "electrician near me"
The software they are going on about is a plugin that generates a template in which you put the PPC electrician affiliate program telephone number and every time someone phones that number you get a commission.
I actually really like it, but this product has got some major flaws which I'll go over next, but for now that's what Proximity is about.
the problems
First off is the need for Semrush which is going to cost you $99 a month, now you need this for your research when you're deciding on what to target.
He does give an alternative which is free, but it does seem to give over inflated search volumes compared to actually search volumes.
Personally I never use anything apart from Jaaxy which is my go to tool when it comes to research simply because it's easy to use and never fails to give the actual search volume which usually turns out to be a lot less than most programs give out.
setting up website
When he's showing how to set up your website he actually uninstalls the Akismet plugin which is an important part of your websites anti spam defense especially as he installs Contact Form 7 because they specifically recommend you use Akismet with it.
Another thing I find strange is the fact he installs a plugin that disable the ability to leave comment, why would he do that when he's trying to get a site to rank using SEO?
Talking of SEO, he does nothing to show you how to configure the SEO plugin such as simple stuff like home description, adding webmaster tools, analytics or even submitting a sitemap.
When it comes to adding pages he seems to forget that you need certain pages like a privacy policy or even an affiliate disclosure which you definitely need if you're going to stand any chance of Google taking you seriously.
content
Now this is where I got confused by the whole process. The whole concept behind this method is to take advantage of the free search traffic from Google and other engines, but his whole website only has 4 pages totaling 1450 words.
Now I'm not sure what he's expecting Google to do with that, but I can tell you now it's going to sit at the bottom of the pile where no-one is going to see it.
No doubt about it.
For Google or the other search engines to rank you on the first page, which is where you're going to need to be in order to get the traffic, you're going to need to post a whole lot more content on a regular basis for quite a considerable amount of time.
Google just doesn't give out first page placement to brand new websites just for the hell of it, you have to earn it and you do that by way of creating content that people want to read, not just by throwing up a 4-page website and one of those is a contact page, so in reality you've only got 3 pages.
At the end of this section he says about showing you how to add images and header later on. There is nowhere that he shows any of that, perhaps he forgot?
optimization
His entire optimization strategy seems to be to use LSI keywords in as many places as possible ……….. and that's it really.
Remember on the sales page where it said you "DON'T NEED TO PAY FOR ADS OR TRAFFIC", well I've got some bad news for you.
He recommends you buy a press release to the tune of $79, now he does say its optional, but at the same time says it will speed things up for you and he highly recommends you do it to help get your site ranked.
The problem is he doesn't give you any details into the sort of information you should give them so they can write it for you, remember you're new so you've probably never done a press release before have you so you'll have no idea what to tell them apart from your website URL.
You then have to pay another $15 to pay for a fiverr gig to create social media accounts for you to gain social signals to your site.
monetization
The main monetization method is to make use of Pay Per Call networks, what he doesn't show you how to do is fill in the application form, he just glosses over it and says "you just fill it in", unfortunately you have to supply a reference from a previous affiliate manager, a bit hard if you haven't had one, perhaps that's why he skipped past it.
The other network he tells you to use has application questions that he's a bit hit & miss with how you should answer them. He tells you to google PPC networks for other opportunities, but how are you going to know if they are a reputable company?
The other way to make money from the site is to make use of Google Adsense. The trouble is with a new site that only has 4, sorry 3 pages on you're not going to get approved.
If and when you were in a position to get approved to make any meaningful money you're going to need a boat load of traffic on a consistent basis, it can be done, just Jon Dykstra.
The last way to monetize is by using Clickbank to promote affiliate offers. The problem here is that in his video he fails to show any congruence. I mean why would someone looking for an electrician be at all interested in a banner ad for betting unless of course they've got a gambling habit.
case studies
I'm not really sure why they're called case studies because he really doesn't show you anything, it's all blurred out, all you get to see is some figures.
the software itself
This is the plugin that generates a template for you to fill in with the phone number you got from the PPC network if ou were lucky enough to get in.
The problems with plugins i they need to be kept updated for security reasons and I have no idea how long these guys are going to do that for.
So that's the problems dealt with.
final thoughts
I actually really like this believe it or not, what I don't like is the expectations he sets. The sales page said that you're going to see consistent results in as little as 24hrs, that's never going to happen, no way, no how.
Targeting the "near me" phrase is a brilliant idea, he just lets himself down on the implementation of it, he leaves so much out of how to build a website the right way in order to get the rankings that you're going to need so you can get the traffic that's going to earn you the money.
It would be different if he was selling this with paid traffic as a way of getting people to your website, but he's not.
I thought I'd be in a real dilemma when I got to this point, but surprisingly I'm not, yes it is a great model, but you, the potential customer is going to be buying this with the expectation of everything the sales page claims and it's just not going to be that way unfortunately, I wish it was.
How good would it be to just put together a 3-page website and instantly get ranked on the first page of the search engines? It's all just wishful thinking unfortunately.
and it's for those reasons that I cannot approve this, however much I want to.
so what do you do now
Having your own website is exactly the right way to go, but you need to build it right, you need solid foundations, you need to know how to make it grow and I don't know of anywhere better than Wealthy Affiliate.
Not only is it the best place for learning how to build and rank your website, It's also the #1 affiliate training platform on the internet today.
If you want to read about the full features of this amazing community you can read my full review here, I've been a member there for nearly 4 years now so I know what I'm talking about.
Or if you just want to dive straight in you can click the banner below for free sign up, no credit card and you'll even get the first 10 lessons for free and 2 totally free websites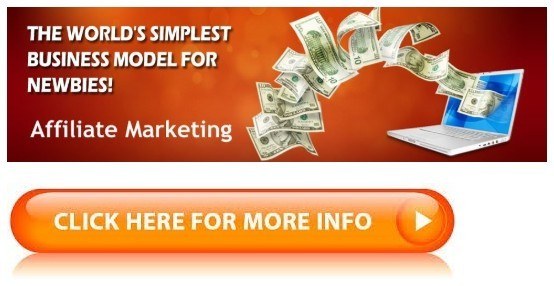 I'll be there to personally welcome you on the inside 🙂