Welcome to my Compoundly review. Paul Nicholls and Anthony Mancuso are two people who I have reviewed before on this blog and I generally like what they put together.
I think I'm right in saying this is the first time they've got together to produce a product so I'm quite looking forward to see what they come up with.
If all the other reviews are anything to go by we won't be disappointed, but then again they always seem to say it's great regardless of if it is or not.
I must say I could do with seeing something decent because as of late all I seem to be reviewing is rubbish apart from my last one which to be fair stood head and shoulders above most.
Anyway I digress, let's get into this and see what we've got.
NAME: Compoundly
OWNERS: Paul Nicholls & Anthony Mancuso
PRICE: $9.37
WEBSITE: https://compoundly.net/live-v2
what is compoundly about
That's a good question because looking at the sales page i couldn't find one thing that told me what this was about, there was a lot of things that told me what it wasn't and what you didn't need to do, but nothing to even give me a clue as to what this is.
This is what the vendors of compoundly had to say when asked what this is about.
"It's a simple, PROVEN method for maximizing your online profits in the shortest time. Bank $187 or more per day in just a few minutes with this evergreen and 100% ethical system"
They don't even know LOL.
Let's carry on trying to figure this out because the claims being made seem a bit too good to be true and you know what they say about that don't you.
So they reckon you can be up and running and in PROFIT in 24 hours or less! I can honestly say I've seen that type of claim before, but never ever seen it be done.
They also say this is an untapped method, we'll have to see about that one because if they have been using this method for the past 3 years like they say then I have doubts that there is nothing else like it, but we'll see as I move through the training if these claims true or not.
Again I'm seeing this "100% newbie friendly" "No experience or tech skills" stuff. I haven't come across a product that doesn't require you to have some skills or experience.
It's safe to say this looks a pretty hyped up sales page, let's hope they can back it up.
So we still don't know what this is do we?
I've just been through the first TWO videos and I still don't know what the heck this is! And I really, really hope that he picks up the pace because I've seen more get up and go in a dead snail.
The 2 videos are around 7 minutes long and it's as boring as it can get, I'm struggling to stay interested. He just keeps prattling on about how powerful this method is. Hopefully he'll let us in on what we're going to be doing in the next video.
ZZzzzz…….
Sorry I fell asleep for a while there…… I tell you what, this had better be an incredible product.
I'm 3 videos in now and I really love to tell you what this is about, but I still don't know. What I do know is that it has something to do with having your own blog.
Take a look at what at the diagram of what this is and see if you can make anything out of it
That particular video was 32 minutes long and could have easily been half that if it wasn't for him constantly repeating himself and writing and drawing.
And the only thing I could gleam from that video is that this has something to with building a blog, now I don't see how you can do that with no tech skills or experience.
As for the claim you're going to be up and running & in profit in 24 hours, it's never going to happen.
It'll be interesting to see what training he has in store for setting up your website.
OK, so I've had to go the very last video in the course called 'Overview' in the hope of finding out what this is so I can tell you and all I can say is they must have got the sales page mixed up with another product because this one bears no resemblance to that page whatsoever.
This is about building a blog, picking an offer and sending traffic to it! There is nothing else. That's it.
what did I like
what didn't I like
Being sold as something it's not
Repetative training
Boring presentation
No instruction how to set up a blog and the important pages, menus and disclosures
who's going to use this
Hopefully no-one and I mean that in the nicest possible way simply because people are going to struggle to make it through the videos, I've only done it because I'm reviewing it, believe you me if I didn't have to I would have given up after the first 2-3 videos.
Inside the training
OK so you still want to know what the inside looks like and the training you'll be getting. Once you get past the upsells which I'll cover after this, you get into the Compoundly dashboard which contains all the training videos.
Welcome (Watch me First) – 2.50
Introduction – 7.54
The Sales Machine – 32.21
The Marketers Tool Belt – 13.35
Connecting the Dots – 20.53
Proven Process – 31.05
Structure – 33.51
Selecting Your Offers – 20.05
Traffic Secrets – 47.23
Free Method – 11.02
Overview – 19.02
Upgrade!
So there you have the most boring training I've come across in a long time, not only that, but the most ineffective, he really doesn't tell you anything.
You'd get more information out of my 10 free lessons than you would from this.
oto's
With this particular product you have 3 upsells and these also have a downsell which I'll tell you about so you can at least save a bit of money if you want to buy them:
OTO #1 – $27 with a downsell to $17 – Done for you pack
OTO #2 – $37 with a downsell to $17 – Advanced training
OTO #3 – $97 with a downsell to $47 – License rights
Now if you want to get the discounted price all you have to is click the "No thanks" at the bottom of each upsell page.
final thoughts
The headline of this post asks the question "Is it a waste of money?" And the answer is definitely YES.
There are so many things wrong with this it's hard to know where to start. I'll go with the sales page claims to start with.
You're never going to up & running and making money in 24 hours, forget it.
You cannot do this with just 30 minutes a day, i wish I could, but you can't.
You're going to need experience because this just leaves you with a ton of questions about how to do stuff
Sales page says NO budget for paid ads or traffic, No having to struggle with SEO, No using forums. WRONG
They just can't really be serious with that, can they? How do they expect someone to become a TRUSTED AUTHORITY by tomorrow?
The so-called training is mind-numbingly boring, he repeats himself so often and really doesn't have anything to say of any value, I don't know how he does it.
DON'T BELIEVE THE SALES PAGE!
The quality of products has really taken a nose dive just recently and I don't know if it's just a case of trying to cash in on the christmas period and just pump out rubbish, I just don't know.
What I do know is i won't be recommending this, that's for sure.
so what now
The one thing they got right in this is the fact that you do need a website, but they don't tell you how to set it up correctly, it's ok having a website, but what's the point of it if it sits way down in the search results where you get no traffic.
Like I said earlier you would get more out of my 10 free lessons here than you would from this.
Having your own website is like building your house on rock solid foundations, without that your house will crumble and fall and the same goes for your online business.
The best way to build those foundations is to create a FREE Starter account at Wealthy Affiliate.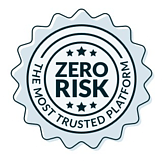 Click the banner below to get instant access and start your amazing journey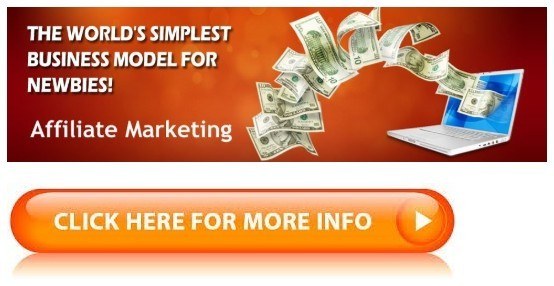 I'll be there to personally welcome you on the inside