Welcome to my Geminii review. Today we're going to be looking at the latest product from Jono Armstrong. For those of you aren't familiar with Jono Armstrong let me just tell you this isn't his only product.
Oh no, Jono will release product after product all claiming to be the only one you'll ever need. The thing is if that were true he wouldn't feel the need to keep releasing products now would he.
He has put out some good stuff, but on the whole it's normally pretty trashy and not something you need in your life. There is a condition that you may not have heard of, shiny object syndrome, and it is that condition that vendors feed off.
You see when people see a sales page like Geminii the type which makes all sorts of claims about easy money the shiny object syndrome kicks in and they have to buy it.
Now when they've bought the latest product to catch their eye it will probably just sit on their hard drive until the next shiny object comes along.
How do I know this? Because I used to suffer from that condition myself. I have over 3TB of shiny objects!
Anyway, I digress.
Although this only got released yesterday I've already had some people are complaining about not being sent the login details for the software. Hopefully that's something he's going to deal with quickly.
What we're going to be looking at in this review is how the sales page compares to the actual product itself, we'll go over the good bits and any bad bits before taking a look inside the members area.
The upsells will also get a mention as will any past complaints about Jono before giving you our final thoughts on whether this is good product or a complete waste of your time and money.
So, without further ado, let's crack on.
NAME: Geminii
OWNER: Jono Armstrong
PRICE: $22.97
WEBSITE: https://geminii.info/go
What Is Geminii About?
With so many products like this you won't have a clue what it is about until you've bought by which time it's late because getting a refund can be problematic (more on that later).
Even though the sales page is massive it does tell you what you're going to be getting which has to be applauded, we'll go over the claims on what this can do in the next section.
Jono even goes as far as showing you the app itself which is the meat of this product in the sales video that you can see below:
So basically you have this software that consists of an autoresponder, an app to create different elements like clickable videos and a squeeze page creator.
You do have some training in there as well on finding an offer, creating your squeeze page and marketing with emails.
The traffic part of this comes in the form of paid traffic. Jono says that getting traffic is the easiest part of all this which is probably true if you've got money to burn.
the trouble with using Bing Ads and Solo Ads is you can burn through a lot of money in a very quick amount of time with very little to show for it.
Geminii Sales Page
Time for a quick look at the claims they are making on the sales page now we know what this is and how it works.
Now, I have to say that headline is a bit misleading, first off it says "makes him" which they are hoping will translate as you can too.
It says that he uses this 3 in 1 app but any emails I get from Jono are always from Getresponse so he doesn't even use his own software.
The amount of money in question is a result of the size of his list, around 37,000 people. This is aimed at newbies and it's very likely they aren't going to have any subscribers so the next bit under that headline about create massive buyer lists without experience or monthly cost isn't true either.
You're going to be paying for it in the form of Solo Ads and Bing Ads and to get any sizable list it's going to take a lot of money.
He contradicts himself when he says that traffic is often the toughest part of all. However, in the traffic part of the training he says that traffic is the easiest part of all.
So what one is it Jono??
So, no stone unturned in the traffic training? Unfortunately Jono admits once you're going through the traffic training that it's only an introduction to Bing ads and if you want to know more you should search on Youtube!!! No stone unturned? Yeah right!
Let's take a closer look at this claim, 3k+ leads using Geminii. It's not 3k leads it's 3k users, two totally different things. A user is just someone who has visited your website it doesn't mean they've signed up to your email list.
This next bit might actually be the worst. I'm sure you don't like being lied to do you. When you see that this has a 30 day money back guarantee you'd think you would be safe for 30 days, right?
Wrong! It only has a 14-day guarantee!
It's a shame, but that's the sort of person you're dealing with. The rest of the sales page is pretty much the same, full of hype.
The Good Bits
The Bad Bits
Totally misleading sales page
Only paid traffic training
You're not in control, they host everything
Inside Geminii Members Area
Before we get into the members area let me just give you a warning about the upsells that you'll see as soon as you buy this.
Some vendors will not refund you on the upsells! Take a look at Matthews comment here to see how much money he lost!
My advice is to just skip the upsells at this point because they are readily available inside the members area anyway so if you want them you can always buy them later when you're either happy with the front end or not bother and want a refund.
Anyone who has bought a Jono Armstrong product in the past will be familiar with the layout, menu on the left, videos on the right.
After the Welcome and Overview videos you have the software section where you can access the software, you also get some rudamental training on how to use the different aspects of the software.
You then have the training section which includes finding an offer, creating your squeeze page and email marketing.
After that you have the traffic training about Solo Ads and Bing Ads.
The Oto's
We'll quickly go over the upsells to give you some idea of what they are as well as how much they cost and if there are any discounts available.
OTO #1 – Geminii Pro – $47 with a downsell to $37
OTO #2 – Advanced Traffic Training – $67 with a downsell to $47
OTO #3 – DFY Campaigns – $97 with a downsell to $67
OTO #4 – High Ticket DFY Funnel + Limitless Traffic – $197 with a downsell to $97
OTO #5 – Reseller license – $197 with a downsell to $97
First thing first, oto#1 is the pro version where everything is unlimited, apparently the front end is limited to just 2 squeeze pages and only 3 features of the email toolbox.
It made no mention of that on the sales page did it.
The other thing I really don't like is how you can pay $197 only to find out you could have got the same thing for $100 less. I'm sure you'd feel like you've been ripped off if that happened to you.
Hopefully you'll read this review before you make that mistake. To get those discounted prices all you have to do is click "No Thanks" at the bottom of each page.
Another thing is just like the main sales page all these upsells advertise a 30 day money back guarantee when in reality they only come with a 14-day guarantee.
In all honesty I wouldn't bother with these.
Complaints
I don't think it's right to sum things up before I give you background on the trouble people have had after buying a Jono Armstrong product.
Complaints range from not delivering the products bought, terrible support, lack of refunds, training done on the fly.
If you want to read the complaints in more detail you can click the links below and read the comment section:
https://escapetherat-race.com/stealthd-review/
https://escapetherat-race.com/eclispe-review/
https://escapetherat-race.com/kartel-review/
Final Thoughts
The sales page for this leaves out some very crucial information, the methods for getting traffic consists of paid ads and Solo Ads which is going to burn through your budget in double quick time.
Running successful ad campaigns is not easy and very much outside of the realm of the newbie which this is being aimed at.
So you're not going to just have to press go and profit if it were that easy don't you think everyone would do it. The reason more people don't do it is because it takes a lot of money and you can feel as if you're just throwing money down the drain if you don't know what you're doing.
And as Jono says himself the traffic training is only an introduction and you will need to go research it more yourself on Youtube.
The other problem is the fact that it is cloud based hosting. You have no control over what happens. If they want to pull the plug you're going to find yourself up the proverbial creek without a paddle.
I couldn't find anywhere in the training where you can download any email that you manage to collect and it makes you wonder do they have access to those emails so they to can use them?
I think it speaks for itself that Jono uses Getresponse as his autoresponder and not this.
I find it hard to move past the complaints, I know he has split from long term partner Brendan mace, but he has been the target of complaints himself.
You're going to need a lot more than this offers you to come anywhere near the hype being claimed on the sales page and that's why I won't be approving this one.
What Next?
I totally fail to see the infatuation with needing software to make online. You don't. there are some softwares that make things a bit easier, but you don't need them when you're just starting out.
If email marketing is the avenue you want to go down then the best way to build one that has the right type of people on it is via your own website.
But that's only one avenue, you have so much opportunity when you own your own website that creating an email list can be a side project, a bonus.
Remember how many Jono has on his list? 37,000, that's a big number and one that didn't get to that size overnight. It's taken more work than he'd like to admit.
Being an affiliate marketer which is what Jono is saying you need to do with your list is best learnt from professional people, not ones who tell you to look on Youtube.
Wealthy Affiliate has been teaching people since 2005.
When I joined over 5 years ago I could only dream of making money online, but today after a lot of hard work I can enjoy paydays like this: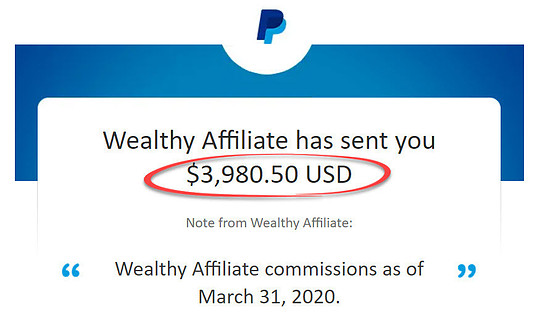 And that is just the tip of the iceberg, once you have multiple sources (websites) set up you can really skyrocket your income.
Simply click the banner below, no credit card needed, just a name and email address and you're good to go.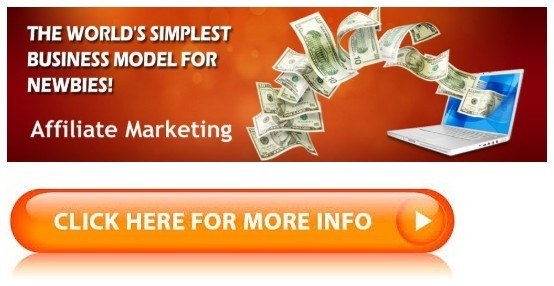 I'll meet you on the inside and be there to help you every step of the way. You'll even meet the owners who will stop by to welcome you 🙂