I assume you've found this page because you're looking for a Flipped Review, right. Well you've come to the right place because unlike the rest of the reviews you've seen or are likely to see, this one won't blindly tell you how great this new Art Flair product is without even going through the product first.
We won't simply tell you what you can read on the sales page. We won't offer you a ton of bonuses you will probably never ever use.
What you will get is an absolute honest opinion of Flipped. Now I've had the fortune and sometimes misfortune to review products by these two guys before, you see they release a lot of products, each one claiming to be able to make you a load of money with little or no work involved.
I'm sure you've seen some of their work like Increaserr, Secretly or Cpa Pirate to name a few.
NAME: Flipped
OWNERS: Art Flair & Pallab Ghosal
PRICE: $12.97
WEBSITE: http://artofmarketing.academy/flipped-prelaunch/
what is flipped all about
The concept is nothing new, it's all about buying low and selling high and it's called arbitrage. You find a product or service that someone is looking for and then sell that item to them at a higher price than you paid.
Apparently Flipped is a simple copy and paste system, copy a listing from one place and paste it in another. Now the sales video makes a big deal about how you can cash in on the big price difference between two platforms.
Back in 2016 Art Flair released a product called 'FLIPP ME' which sounds a lot like this one. In FLIPP ME you had to buy on Fiverr and sell on Etsy, I wonder if anything has changed or is this new one FLIPPED just FLIPP ME in disguise?
This one as it turns out is different as in what you're going to be flipping. Rather than personalized mugs for example you're going to be finding Solo Ads suppliers to sell to buyers who have already have a record of buying Solo Ads.
To find those buyers you'll search Solo Ads Testimonial groups on Facebook and approach people who post a testimonial about how their Solo Ad went with a particular seller and offer your service.
This is basically cold calling, you know the type of stuff, just when you're sitting down for a lovely family meal and the phone rings with some random person on the other end trying to sell you double glazing or home insurance.
How many of you have bought anything off them people right, but that's what they want you to do, approach someone who doesn't know you from Adam and tell them you have traffic that will convert for them and expect them to jump for joy and instantly buy from you.
Wake up, this is the real world. It all sounds great, but stuff like that very rarely happens. People have to get to know you first before they're going to trust you.
One of the things that I noticed while going through the training videos was that you should wait 24 – 48 hours after sending a Facebook message to the suppliers of Solo ads and that's only a small part of what you need to do.
My point is on the sales page you're led to believe that you're going to profit in 24 hours when in fact you're going to have to wait at least that long for the negotiation of your deal with the supplier then you have the task of actually finding and approaching potential customers.
So that's what Flipped is all about.
what i liked
the concept is simple and a proven model
30 day money back gaurantee
tells you what to write to a potential supplier
what i didn't like
over hyped sales page
unrealistic expectations (never going to see profit in 24 hours
expecting everyone you contact to buy
sales page says you don't need a list, but you're going to need a list of people to approach
some of the training requires a website when the sales page says you don't
inside the training
What I'm going to do now is show exactly what it is you're going to be getting for your money. Flipped is split into a 14 module course, with each module showing a different aspect of the training.
Module 1 – Introduction to FLIPPED – 6.04
Module 2 – Everyone Online Needs This – 6.55
Module 3 – Finding High Quality Suppliers – 8.01
Module 4 – Negotiation of a Great Deal – 7.25
Module 5 – How To Find Hungry Buyers Willing To Pay You Instantly – 7.45
Module 6 – Free Ads With FB Groups – 5.15
Module 7 – Another Great Advertising Option – 3.48
Module 8 – Banner Ads – 3.01
Module 9 – Advertising On Blogs – 9.18
Module 10 – Getting Even More Clients – 4.34
Module 11 – Earning More with Services Part 1 – 3.44
Module 12 – Earning More with Services Part 2 – 4.58
Module 13 – Case Study #1 – How to Close The Deal – 2.11
Module 14 – Case Study #2 – How to Close The Deal – 3.47
So there you have Flipped. Do you honestly think that you'll be making a profit in 24 hours? If you do then I wish you good luck.
oto's
In my last review I done I nearly fell off my chair, no I haven't got a dodgy chair, the reason being is that product didn't have any upsells, I know crazy right!
Anyway sarcasm aside this one does have upsells, 5 of the little buggers.
OTO #1 $25 with a downsell to $15
This is a 10x Profits Case Studies Pack which has 8 videos outlining how to become a traffic vendor so sales come to you directly. Oh yeah and there is some additional arbitrage training in the form of FLIPP ME. That's so funny.
OTO #2 $35 with a downsell to $25
This upsell is a Done For You Pack which includes DFY Solo ads traffic vendors so you don't have to find them, DFY banners and DFY affiliate campaigns from the previous product INCREASERR, DFY CPA campaigns from their previous product CPA PIRATE and other stuff like royalty free music and images which again is old stuff from previous products.
OTO #3 $197 with no downsell
This is an Unlimited traffic package that I've come across before, I just don't know what this one is to be fair. A lot of money though.
OTO #4 $47 – $97 with no downsell
This upsell is the resellers license and the reason for the 2 prices is $47 will let you sell Flipped to 30 customers and keep the 100% profit while the $97 package will allow you to sell to 1000 customers.
OTO #5 $97 with no downsell
If you want coaching then this is the upsell you want just bear in mind it's a Facebook coaching group, but you will get 3 coaching calls.
final thoughts
Nothing is ever as easy as it first seems is it. Look at the sales page or video and you'd be mistaken for thinking that you're going to be making money in 24 hours without actually working.
I hate pages like that. Why can't they just be honest with people from the start. The Solo Ad market is pretty saturated and for someone who is new to come in and do what they're making you think you'll be doing is ridiculous and in my mind just plain wrong.
Like I said the model works, it has done for ages and I'm sure that with effort and perseverance you could make something like this work, but it wouldn't be overnight.
You need to become trusted that you can deliver and all it takes is for one of your suppliers to let your customer down and bang, there goes your credibility and income up the swanny.
I don't like relying on other people for my income which is why I won't be approving this one.
what do you do now?
You need to be in charge of your own destiny, in control of how you earn money not reliant on a supplier who might not deliver.
I have several websites that generate income for me and you could have the same too. I knew very little when I came into affiliate marketing, less than I thought actually.
You can use the same training platform that I used and still use, it's called Wealthy Affiliate and they'll show you all you need to know to run your very own successful websites so you can be in control of what you do.
Click the banner below to sign up for free, no credit card just your email and a username.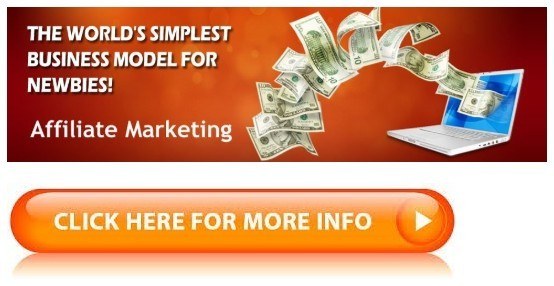 Have you had any luck with arbitrage? let us know your thoughts