This Cpa Pirate Review is going to be a bit of an eye-opener for a lot of you, especially if this is the first time you've had the pleasure of crossing paths with Art Flair and Pallab Ghosal.
I say that because I've had experience of reviewing a few of their previous products and let's just say that some of them leave a lot to be desired and by that i mean he has been known to simply use an old product of his and rename it, add a new video and call it something completely different while all the time failing to tell people that if they had the previous product this new one probably wouldn't do them a lot of good.
So let's see what he's come up with this time shall we.
NAME: CPA Pirate
OWNERS: Art Flair & Pallab Ghosal
PRICE: $10 – $13 + upsells
WEBSITE: http://artofmarketing.academy/cpa-pirate/
what is cpa pirate about
Well strangely enough it's about CPA and dressing up as a pirate …….. ok I'm joking about that last bit 🙂 The pirate part of it I'm not too sure of, but hopefully it'll become clear as we go through the course.
Apparently, according to the sales video even an 8-year-old child could implement the traffic "trick" that these guys have come up with. Take a look at 0.57
I've had a quick skim through the training and i can say that haven't seen any trick let alone one that an 8-year-old could do, but i will go through it in more detail and let you know what i find.
the sales page
This is always a great place to start because let's face it you're going to buy this product based off what you see on the sales page and by what they say in the sales video aren't you.
But what if the stuff that was on the sales page or more importantly, left off the sales page, didn't actually make it into the product you're buying?
You'd be pretty P#@@*d off wouldn't you. I know i would.
I couldn't quite put my finger on it, but I was sure I'd seen something similar to this sales page before and i was right. Back in July/August last year (2017) nearly a year ago now, there was a product that i got called Slick Cpa Profits and guess who it was by?
That's right, by the same 2 people who are doing this one, Art Flair and Pallab Ghosal.
Apart from the pirate theme background the sales pages are near identical all the way down to the income proof and testimonials.
All the other income "PROOF" is identical between the two products, so for CPA Pirate to be advertising "FINALLY: A COMPELETLY New Way To Build A Passive Income With A New Untapped CPA Marketing" isn't really true.
Let's have a look at the testimonials for this "NEW" product:
So there you have MOSH BARI stating that he has been waiting for a course like this for a long time. Also, just have a look at what DAVID KIRBY and IVANA BOSNJAK are saying:
Remember now Slick Cpa is a year old and MOSH BARI was waiting for a course like that back then LOL.
All they have done is change Slick Cpa to Cpa Pirate and the rest of the sales page copy is virtually identical.
Here's one last one i want to show you before we move on
So we've got a testimonial from "NEWBIES" who are getting result with THIS product. Look at the date, 4 October 2016, ok so that actually means this is a really old testimonial from nearly 2 years ago! But they're trying to get you to believe that this is a testimonial from someone who is using THIS product.
The exact same testimonial on SLICK CPA sales page.
I really hope that isn't all they have done with this course?
what did i like
OK enough of that let's move on to what i actually liked about this product
You actually get a lot of content for your money
shows you how to set up your ads
option of free traffic
30 day money back guarantee
what i didn't like
doesn't let you know where to host your landing page which is integral to this
he is very difficult to understand (English is obviously not his first language)
after going through all the videos i was ready to jump off a tall building ( mind-numbingly BORING)
the whole course is just a carbon copy of SLICK CPA
Yes you read that right and my suspicions have been proved right, apart from two or three videos being new, the whole course is just SLICK CPA with a new name!
Now Slick Cpa is still being sold so what they are trying to do is a bit underhand, ok there are a couple of new videos, but why try to sell it as something completely new and different when it's obviously not.
What if you already had Slick cpa, you're not really going to need this one are you.
the training
OK let's take a look at what you get and I'll put if it's the same as Slick cpa next to it if it is.
Video 1 – Why CPA? 6.47 (same)
Video 2 – The Pro CPA Marketer's Approach #1 9.50 (same)
Video 3 – The Pro CPA Marketer's Approach #2 10.45 (new)
Video 4 – How To Get Accepted Inside CPA Networks 8.37 (same)
Video 5 – Additional CPA Networks 2.07 (same)
Video 6 – How To Pick The Right Niche & Offers 8.48 (new but says the same thing)
Video 7 – Blueprint & Introduction To The Traffic Goldmine 4.59 (same)
Video 8 – Setting up Your Account 4.49 (same)
Video 9 – Linking Your Adwords Account 9.37 (same)
Video 10 – How To Get A Free $100 Ad Coupon 2.24 (new)
Video 11 – Types Of Youtube Ads 4.36 ( new but says the same thing)
Video 12 – How To Legally Use Other People's Content 5.15 (new but says the same thing in different niche)
Video 13 – Alternative Content Creation 3.28 (new)
Video 14 – How To Create A Campaign Lander 6.25 (new but says the same thing)
Video 15 – Setting Up Instream Ads 8.31 ( new but says same thing)
Video 16 – Setting Up Discovery Ads 7.55 ( new but says the same thing)
Video 17 – Tweaking & Optimizing Your Campaign 4.13 (new)
Video 18 – Increasing Your Profitability 4.01 (new)
Organic Free YouTube Traffic
Video 19 – Intro To YouTube Free Organic Traffic 8.04 (same)
Video 20 – 9 Steps To Optimize Your Videos 11.36 (same)
Video 21 – Free Views, Likes & Comments – FB Group 2.57 (same)
Video 22 – How To Steal Organic Traffic From Others 8.12 (same)
So you basically have 5 new videos with some updated one simply because YouTube changed the layout of their dashboard, if they hadn't I'm sure he would have just used the old videos.
the oto's
This particular product has 4 upsells that you're going to be hit with once you buy the main product, these are:
OTO #1 Case Studies & Advanced Training $26
In this you one you are going to be getting:
Introduction 6.45
Funnel Creation 10.36
Video Selection 4.52
Ad Campaign 5.24
Ad Inventory and Keywords Selection 5.42
Tweaking & Optimizing 3.43
MMO Niche Offers 3.41
MMO Niche Lander 4.16
MMO Niche Video 4.38
Running & Optimizing an MMO Campaign 6.33
In the sales page for this oto they advertise 8 case studies, well the only case studies i can see are old one by Aiden Corkery (another of Art's acquaintances) and these are in with almost every other product launch that they do.
The good thing is the rest f the oto is new even though they follow the same format as Slick cpa oto1 they are actually new 🙂
OTO #2 Done-For-You Platinum Pack $31
If you have ANY of Art's previous products and have purchased the 2nd upsell you are not going to need this one simply because it's exactly the same as all the rest of them. i mean there are even promoting PULLII in there and that is ages old!
OTO #3 Resellers License
This is basically what it says it is, a license to resell CPA Pirate.
OTO #4 CPA PIRATE Coaching $197
Wow that's a lot of money for 6 coaching calls, but don't worry, simply decline the offer and they will instantly take off $100. I really feel for the people who are going to be paying $197 when they can get it for $97.
Hopefully that won't happen now 🙂
final thoughts
You know what, i really don't want to like this, especially the underhand way they go about their business. Just be honest with people and they'll keep coming back to you if your products are good and you come across as someone they can trust.
That's all anybody wants really i think, nobody like to think they've been made a fool of do they.
Focusing on this product for a moment and assuming you haven't bought Slick Cpa previously, i would think this is a good investment if cpa marketing is the avenue you want to go down. That really sticks in my throat LOL.
If you can move past all the bits I've pointed out then you won't go far wrong with the training that's inside.
what now
I like to think that the people who I am choosing to teach me are honest and above board which is why i have absolutely no problems with the training platform that i use to keep me up to date with CPA, PPC and all the other stuff that goes with it.
I've been a member there or over 3 years and i have never had a need to feel as if they were not 100% honest and that is a good feeling knowing there are people who you can rely on when things get a bit overwhelming.
Wealthy Affiliate is without a doubt in my mind THE #1 training platform for Affiliate marketers on the internet today.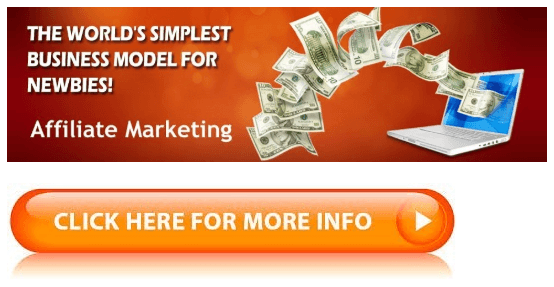 You can read my full review of it here.
What do you think of Art and Pallab's way of rehashing old products and trying to pass them off as new? Let us know in the comments.