Welcome to my Secretly review. In todays' review we are going to be looking at Art Flairs' newest offering to see if it's any different from anything else out there at the moment or indeed any of his other stuff that he claims to be brand new.
NAME: Secretly
​
OWNERS: Art Flair & Pallab Ghosal
PRICE: $11.33 + upsells
WEBSITE: http://artofmarketing.academy/…​
what is secretly
​Sorry i can't tell you…it's a secret. Only joking 🙂
Basically Secretlys' secret is push notifications linked to free traffic methods, rather than use the standard process of email capture to build a list which they claim are outdated and full of fake email addresses.
Push notifications have been around for quite some time so that's nothing new, it will be interesting to see what the free traffic methods are.
the sales page
​Whenever i do a review i always like to take a look at what they have to say on the sales page.
​
After that statement i notice the 'Brand new untapped traffic source (no rehashes)' the next is the 'No experience needed' claim and it's only going to take you 'only 15 minutes a day'
The claims on the sales page are probably all true, unfortunatley these guys are seasoned marketers with tons of experience and their sites have trust with the search engines which someone who is new won't have.
If you take a look at the sales video below and go to 1.48 you'll see it says And social media? Forget about it. These channels are so saturated.
​Well i can tell you that's exactly what their Brand new untapped free traffic source is.
​​
So i'll let you make your mind up as to why they say this yet that's exactly what it is they show in their training.
Confusing or what!
who's likely to use this
I'm sorry to say this, but ​the only people that this is going to appeal to is someone who has no experience, the reason i say this is because anyone with any real experience is going to see straight through this.
The new person however is probably going to be convinced by the sales page that they'll soon be making the sort of money talked being about.
Unfortunately the videos are far too vague to be of any real value to a newbie.
what did i like
​Videos are high quality with good audio
??????
what i didn't like
​Very misleading claims on sales page
Very vague information
The free account with the push notification company they encourage you to join and do a video showing you how to join, requires you to have a paid plan not just the free one. Let me explain, if you want to keep your subscriber when you decide to leave them you need a paid plan. They fail to mention this in the video, so in practise you join on a free account, build up your subscribers to say 1500, decide you want to try another company, but because you're on a free account you can't take your subscribers with you!
The need for paid ads (no mention of this either)
As you can see from the earnings disclaimer below they stae that the results on the sales page are exceptional and don't apply to the average user!
​
let's take a look at what you get
​The course what you're paying your $11 for is made up of 11 modules each containing 1 video apart from the last module which contains 3:​
​Module 1 – Overview of the Method ​11.00
​​​​Module 2 – Choosing Best W+ Offers ​5.12
Module 3 – Choosing Best Cash Network Offers ​4.18
Module 4 – Choosing Best CPA Offers 3.12
Module 5 – Choosing Best ClickBank Offers ​5.36
Module 6 – A High Converting Squeeze Page​ ​8.08
Module 7 – The "Secret" Traffic Goldmine ​5.08 (that is so funny)
Module 8 – Setting Up Your Account 5.40
Module 9 – Your 1st Campaign ​4.38
Module 10 – Bonus Traffic Training ​15.13
Module 11a – How to get Free Traffic Part 1 ​5.30
Module 11b – How to get Free Traffic Part 2 ​3.22
Module 11c – How to get Free Traffic Part 3 ​9.28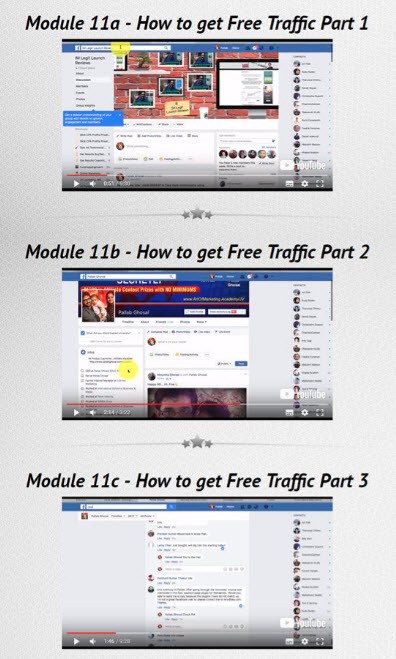 So there you have around 1hr 40m of 'training' which really does leave wondering what it was you've just witnessed.
the oto's
​The first oto is case studies and advanced training which will cost you $27 but if you go to click away you're going to be offered it at $17.
The oto consists of:
​
​​​​Secretly Case Study Part #1 ​3.46
​​​​Secretly Case Study Part #2 ​​3.43
​​​​​​Secretly Case Study Part #3 ​3.18
​​​​​Secretly Case Study Part #4 ​5.12
​​​​​Secretly Case Study Part #5 ​3.03
​​​​​Secretly Case Study Part #6 ​​3.07
​​​​​Secretly Case Study Part #7 ​6.25
Now the above are not the only training you get, but they are the ONLY​ NEW ones. ​The following are all from a previous program by Art called INCOMELY​, in case you haven't got Incomely i'll give you the rest of the oto
YouTube Case Study​ ​8.25 + 6.07

Instagram Case Study​ ​7.50 + 7.37 + 4.02

$676 with 2 minutes of work Case Study​ ​​​​​​5.33
More Subscribers & Deliverability Case Study ​5.00
Free Buyers List Case Study ​8.46
Free FB Live Traffic Case Study 5.25
Incomely Advanced Training Introduction​​ ​8.25 (notice the word Incomely)
Picking High Converting Offers ​ 2.50
A High Converting Squeeze Page ​ 2.29
Targeting the Right Keywords ​2.54
Ad Copy & More ​3.53
Millionaire Society Offer ​3.23
Millionaire Society Squeeze Page 2.18
Google Sniper ​3.17
More Examples… ​​ 2.35
The second oto is going to cost you $37, but again if you go to click away you're going to be offered it at $27.
Now when looking into this i found something very disturbing because there is no mention of this in the sales page.
The fact is this is virtually a carbon copy of Incomelys' 2nd oto, so again if you have previously bought Incomely you DON'T need this one.
​Done-For-You SECRETLY Campaigns​ for Pc & Mac​
​

Access Done-For-You SECRETLY Pages

​
​Done-For-You CPA Campaigns​ for Pc & Mac
​

Access Done-For-You Email Campaign

​s
​

Download DFY Squeeze Pages

​
​​

Download Royalty Free Music

​
​

Download Royalty Free Images

​​
​Oto 3 is resellers rights which will cost you $67, but i really don't think you're going to wanting to resell this.
Oto 4 is 6 coaching calls from Pallab which will cost you $197 again from what i've seen from their material i don't think you'll get much value from these.
final thoughts
​This has really made me angry, from the claims made on the sales page to the fact the 2nd oto done for you campaigns don't even use the push notifications that this whole product is being sold on, they just use the tried and tested email capture…that should tell you something.
I just really don't get the '​NEW FREE TRAFFIC SOURCE' ​that they push so much in the sales video, ​i've gone through this looking for it, but just can't seem to find it….i know the products' called secretly, but come on that's just ridiculous.
There's nothing in this product of any real value to anyone so because of that and all the other reasons i'm not going to approve this.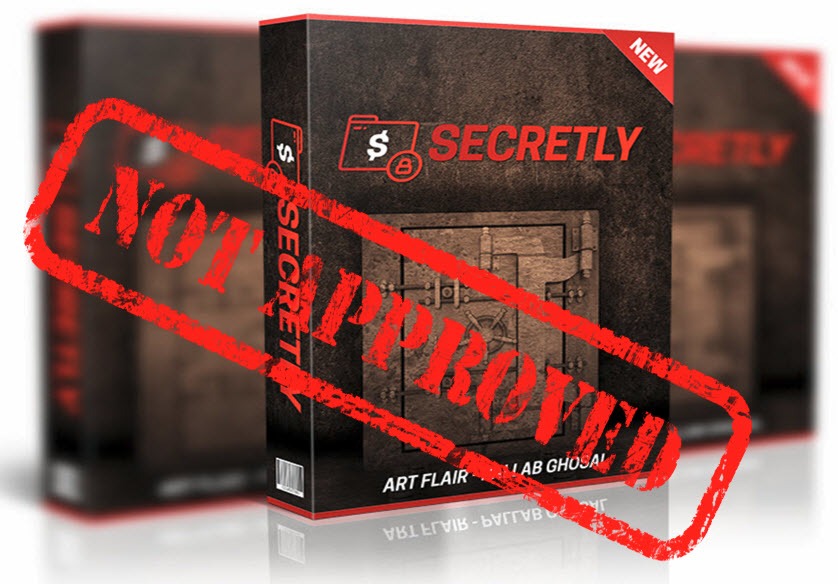 If you want to earn money online but cannot bring yourself to deal with people who aren't even going to be honest enough from the get go then let me help you find a way that will work for you.
Click the banner to find out a bit more and get the journey started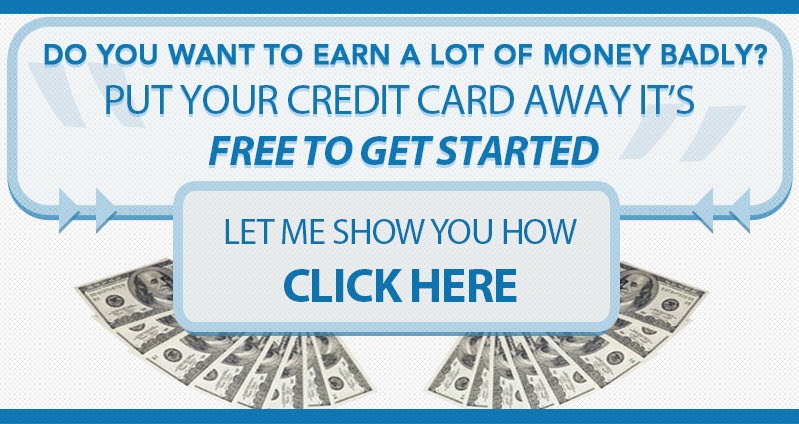 Have you used Secretly? Or been put off by the over hyped sales page? Let everyone know in the comments below
​
​
​
​
​
​
​
​
​