Welcome to my Youtube Channel Mastery Review. In the very near future I'm going to start doing reviews and uploading them to Youtube, it's something I've been meaning to do for quite a while, I just never seem to have the time to actually do it, there's always another product review to do 🙂
Anyway what better way to learn how to do that then review a product that promises to teach you not only how to do just that, but also how to create a channel that YouTube and Google love.
NAME: YouTube Channel Mastery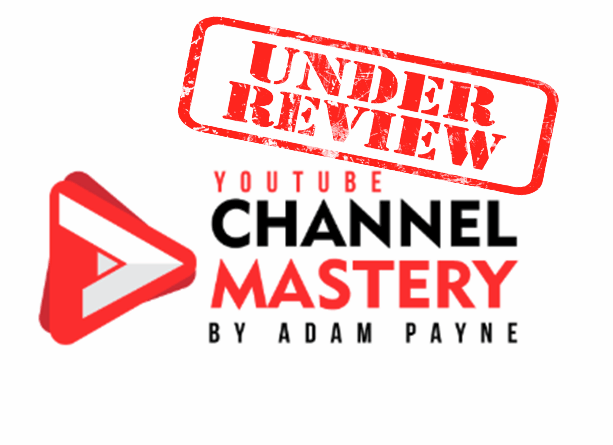 OWNER: Adam Payne
PRICE: $47
WEBSITE: https://videosorcery.club/channel-mastery
What is YouTube channel mastery all about
As the name would suggest this course is designed to not only show you the best ways of getting your videos ranked in YouTube, but also how to create and set up and sustain a channel on the second biggest search engine on the planet, second only to the mighty Goggle, who actually own YouTube in case you didn't know.
It's split up into 4 modules:
Pre-Channel Work: The Foundations
The Channel
Google Tracking Set up
Channel Growth
Each module has a number of different videos showing you how complete each step which I'll go into more detail a bit later.
Adam Payne isn't someone who I've come across before, but I have heard of him and I have to say that what I do hear is only ever good so looking at one of his products is going to be a bit of a treat for me.
Whenever I do a review I always find it useful to take a look at the sales page to get a feel of product before actually going through it, I mean at the end of the day that's what going to convince you to buy it and if it's just full hype and telling you how much you're going to make by this time tomorrow then I need to tell you that.
The first thing that stands out for me is the distinct lack of that main headline where a lot of products make the unrealistic claims of how easy it is to make money with their product.
Now there is a headline, but that doesn't make any ridiculous claims.
The one thing I'm not too keen on is that 'secret little strategy' . Now if it turns up inside the training all well and good, but it's my experience that never happens, it'll be interesting to see if it does.
The page goes on to show you examples of his videos ranking number 1 which I double-checked myself and yep they're there alright, but I suppose that what someone with 6 years experience is going to be able to do.
One of the other things that I love is the fact he gives a rundown of what's included, not in depth, but enough to let you know what is you're actually paying for.
I have done so many reviews where I haven't got a clue what the product is until I go through the training and then it barely resembles the sales page.
He even goes on to tell you who this isn't for, like if you're looking for a get rich quick scheme. I cannot emphasis how much honesty like this is lacking in this industry. Well done Adam Payne 🙂
inside the training
Right so now let's take a look at what's inside those modules that I mentioned earlier.
Pre-Channel Work: The Foundations
The End Goal – 3.31
Extensive niche Research – 17.01
Niche Research Continued – 10.46
Niche Research 3 – 12.30
Social Blade – 4.20
Checking Brand Names – 6.04
Creating the Account and Verification – 7.26
Icon & Channel Art – 6.10
Description/Email/Country – 4.57
Links on C Art – 2.10
Upload Defaults – 4.26
Watermark – 1.23
Account Settings Overview – 2.58
Associating a channel & Keywords – 4.58
ART Upload and Meta Data – 2.18
Creator Studio Tour – 5.19
Playlists – 7.17
Analytics – 4.30
Introduction – written
Tag Manager – 9.01
Analytics set up – 2.56
Adding UA ID to Tag Manager – 3.52
Checking the Data is Passed – 2.38
Bonus Extra – Adding ID to YouTube Channel – 1.25
Google Console Overview/set up – 2.52
How to Generate a Sitemap and submit it to Google Console – 3.21
Index your Site in Google – 2.04 + 0.57
Index in BING – 2.29
Blogger and G+ – 7.23
Social Bookmark your Public Google + Profile – 3.53
Your first videos – written (tips on what to do for your first 1-5 videos)
Trailers and Channel Building – 6.29
Replying to Comments – 8.08
Getting More subscribers? – written ( tips on how to actively get subscribers)
Channel Review – Camera Shy? – 9.40
YouTube Channel Optimization Checklist
YouTube Myths – 5.24
Resources or articles for reference
How to Rank for Evergreen Products – 6.14
YouTuber Vs YouTube Marketer – 5.26
So there you have what you're going to be getting when you buy YouTube Channel Mastery. After going through it I see a lot of similarity with a product that I reviewed a little while ago and there was talk then of the person who was ranking their YouTube videos so highly using this training from this guy.

any upsells?
Now comes the part that I really don't like and that's the upsells. I know why they do it, I just wish they wouldn't. Put a bit more effort into the main product and you won't need upsells.
Well you know what, this guy and this product are full of surprises, there are NO upsells. I don't think I've ever reviewed a product, apart from my #1 recommendation, that hasn't got any upsells, that really is quite incredible to be honest.
final thoughts
You know what, I really a bit lost for words at the moment, it doesn't happen all that often, but when it does you know it's because of something special.
From the sales page that pleasantly keep all the normal hype out of it to the very thorough training that is delivered in such a way that it makes it very easy to understand.
I'm still a bit shocked to find out there wasn't any upsells, it's a really big deal. Some vendors will tag on an incredible 6 upsells all claiming to make it easier for you to make money when the only one making the money will be the vendor.
I am definitely going to be using this course to set up my YouTube Channel when the time comes that's for sure.
Adam Payne, if you happen to read this, Congratulations on not only producing a great course, but hopefully showing other vendors there is another way to conduct yourself, well done.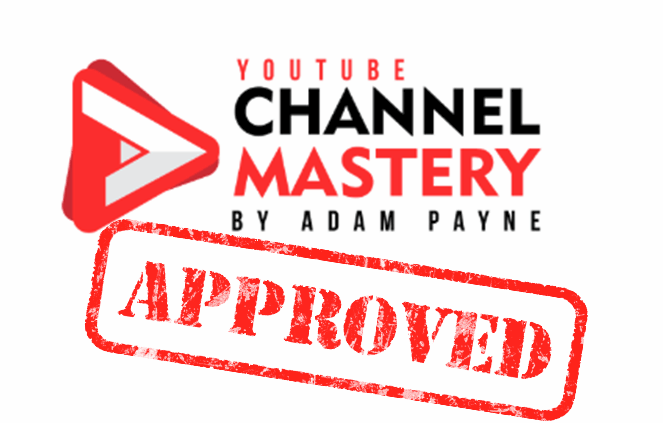 what next
You know what goes well with a YouTube Channel? A website and that's where I come in. If you're just thinking of concentrating on YouTube that's fine, but I think you'd be missing a trick.
A perfect companion for this course would be Wealthy Affiliate where it would seem they both share great ethics, which is one of the reasons I joined them in the first place over 3 years ago.
Adam himself runs a website alongside his YouTube stuff which he uses to cover the written side of things, so all bases covered so to speak.
He doesn't go into the website creation side of things in the course because that's not what it's about, but you won't find a better alternative on the internet today than Wealthy Affiliate, it'll teach you all you need to know.
Click the banner below to go straight to the free, no credit card sign up page and I'll see you on the inside 🙂
I've had my say now it's your turn.