Welcome to my 10 Minute Paydays Review. Having received an email about this only last week I thought I'd take a closer look at what seems to me something that seems too good to be true, and you know what they say when that happens, don't you …. it usually is!
But that's the funny thing in this industry, things are never quite what they seem and until you actually get into the product you're never quite sure, but $5k in 10 minutes is a bit of a stretch especially when you consider you're only going to be paying $9 for the information.
Makes you wonder, doesn't it.
Well, wonder no more my friend, I'm here to uncover the truth that you probably haven't heard yet.
So without further ado, let's crack on.
NAME: 10 Minute Paydays
OWNER: Greg Price
PRICE: $9
WEBSITE: http://10minutepaydays.co/
What Is 10 Minute Paydays About?
I'm going to cut to the chase here and let you know straight away what this product is about, after that we'll take a look at some of the claims that probably had you go looking for a review in the first place.
10 Minute Paydays is a collection of 4 methods of making money, they are:
Method 1 – Voiceover artist
Method 2 – Selling Stock Photos
Method 3 – Freelancing
Method 4 – Online Gaming
They are all around 22 pages long so not a great deal of information inside each of them. I'll go over them individually in more detail in another section, but for now I just wanted to let you know what it is all about.
Having had a quick look through the first 2 methods I can honestly say you'd be better off looking at these reviews that I done, 1 on selling photos and 1 on voiceover work.
Check those 2 out if you want to know a bit more than you'd get from this.
The 10 Minute Paydays Video
I say video, but really it's nothing more than a slideshow with a fake testimonial thrown in to try and con you into thinking that person actually makes that amount of money using this system.
Wait a minute! Back it up a bit. What do you mean, Fake?
What happens with these types of sales videos is they make use of actors. Now these people have never even used the product, but will say anything you want them to say, in this instance saying that she's made over $157,000 in just over 1 month and all she had to do was "click a few buttons"
You might be saying to yourself "how do I know all this?" Well, you could call it experience. You see this isn't the first time I've come across that person.
She appears in videos like this one as a spokesperson on a regular basis, she sells that service on Fiverr:
If this product was as good as they try and make out and making all that money was a reality then I'm sure they would have no trouble getting a real testimonial from a real customer to really showcase how good 10 Minute Paydays really is.
The 'story' on the rest of the video reminds me very much of a product I reviewed a little while ago, the whole scenario just seems very familiar.
Needless to say it's all crap, it's all just made up, there is no 'Jenny'.
I've been making money online for quite a while now and I've seen a lot of products. I've yet to come across one that allows you to make money quickly and easily.
I have no idea what this screenshot of his income is meant to represent:
Out of the 4 methods I can't really relate any of them to clicks?? or optins??
None of it really makes any sense and the reason for that is hey are trying to paint a picture of something that has nothing to do with the actual product that you're going to be getting.
Inside 10 Minute Paydays
OK enough of the BS, it's time to breakdown exactly what it is you're going to be getting if you should decide to buy this. Before we get to that though let me just quickly tell you that before you get to the members area you're going to be presented with 2 upsells.
I'm going to tell you now that you don't need them, they're only going to distract you from concentrating on the product you're buying and if you stand any chance of making any money then you need to focus.
I see that a lot on these types of product, they always seem to be promoting John Crestani's webinar which is of course a funnel for his Super Affiliate System which is a high ticket item with a $997 price tag on it.
Introduction – A 12 page PDF giving a quick overview of what you can expect from the individual methods
Method #1 – Online Voiceovers – This 18 page PDF is split into 4 chapters:
The voiceover Market
Recognizing your Potential
Finding A Website to Work On
Recording Equipment
Method #2 – Selling Stock Photos – A 22 page PDF split up into 6 chapters:
The Stock Photo market
What To Photograph
Equipment
Selling Photos
Licensing
Sites To Join
Method #3 – Freelancing Online – A 21 page PDF split up into 4 chapters:
The Freelancing Market
Getting Started
Sites To Join
Necessities
Method #4 – Online Gaming – This 22 page PDF is split up into 4 chapters:
The Online Gaming Market
Web Games That Pay
Alternative Methods
Live Streams and Let's Play
And that is what you get with 10 Minute Paydays. Now, to be fair for $9 you are getting quite a bit of information, the trouble is it's all a bit like, "here's a list of stuff, you work it out" sort of thing.
The Oto's
As I've already said there are 2 upsells. These have equally cringe worthy videos.
OTO #1 – $197 – Paydays Plus – This is a 28 page PDF that covers finding Freelancing jobs and outsourcing them to other freelancers – This has a downsell to $97, just click "No Thanks" at the bottom of the page
OTO #2 – $147 – Secret Method – This is a 25 page PDF about finding clients and managing their social media accounts – This also has a downsell to $47
These are 2 overpriced upsells that you definitely don't need., but if you feel the need to want to buy them at least I've managed to save you $200 🙂
Final Thoughts
First impressions when I hit that sales page were terrible, I thought this is just going to be another piece of garbage product that is not going to resemble what we were being exposed to in that video.
And I was right.
How on earth can they claim that she made over $157,000 in a month using these methods?? It's just not possible with the information they have provided.
I think with those methods even if all the information in the world had been supplied to earn that sort of money in that sort of time would take nothing less than an absolute miracle.
The information in here is so generic that you're never going to be able just read through this and go out and start doing voiceover work or start freelancing.
They don't believe you'll be able to that either, take a look at their disclaimer at the bottom of the sales page and inside the members area:
The typical purchaser does NOT make any money using this system. Really?
I think that says it all, don't you. It's safe to say I won't be approving this to you guys.
What Now?
What I suggest you do now is check out this review of the place where I learnt the ropes of affiliate marketing. It's a business model that works
It's a place where after 4 years I feel totally in a position to recommend to you. I can honestly say you won't be disappointed. You're not left alone to figure stuff out by yourself, there's always someone willing to help you out.
Alternatively you can go straight to the sign up page which is free to do by the way, don't worry there are no hidden upsells.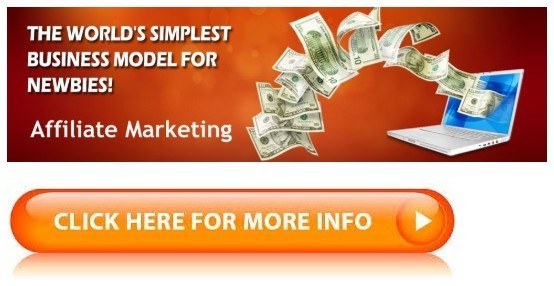 I'll be there to personally help on your amazing journey just like I was helped 🙂