Welcome to my China Cash Clone Review. There are a lot of reviews out there at the moment calling this a scam but are they right?
This does have some crazy income claims that are apparently easily achievable with little work involved. Whenever I hear this it always brings scam to mind.
Apparently you are going to exploit a little-known glitch on the Internet which again is always a red flag for a scam. Then you have the software developed by Mr fong that requires no experience and only a laptop and Internet connection to make it work.
Anyway you've obviously landed on this page because you're looking to find out if there is any truth behind the claims and that's exactly right thing to do before spending any money.
NAME: China Cash Clone
OWNER: Daniel Barber
PRICE: $9
WEBSITE: http://chinacashclone.com/
What Is China Cash Clone About
China Cash Clone Is basically a store builder that you install on your own website. It does come pre-populated products, but you then have to add more with products from Aliexpress by way of a plugin and a Chrome extension.
The trouble with that is everybody who buys this is going to have the exact same store.
You have five very basic training videos to show you how to set everything up apart from a big one, actually getting traffic which we'll go over a little bit later.
So this is all about drop shipping which you may or may not be aware is very competitive and can be very time-consuming, but it is a legitimate way to make money which is good to know.
The Sales Page
Before we get too involved with this review would be right if it didn't take a quick look at the sales page and some the claims that he is making a video.
It actually reminds me of a video I saw the other day in a review I did on another product. Like that one this video is full of hyped up claims of how easy it is to make money and of course his own story of how he was broke until he found this and now of course was to share with you.
The only difference in this video is they've actually got video testimonials from people who've made money using this system, Or have they?
What do I mean? I'll tell you I mean, all those testimonials are from paid actors, people who are paid money to say whatever you want them to say.
I'm sure if this is the first time you're hearing this that will come as a bit of a shock. I know when I first heard it I found it hard to believe that there were sites where you could get people to say anything you want.
The site question is called Fiverr:
So I think you'll agree that anything they say is fake, they haven't used program, they're just getting paid say whatever the script says.
If they can go to the length of paying people to say stuff that isn't true can you really be expected to believe the rest of that sales video? I don't think so, I think is total rubbish. I think it's all lies.
Take this time for example:
I really don't know why it's there, I let it run down to zero and guess what happened? Nothing, it's just there to make you think you have only a certain amount of time left to sign up. FAKE!
Before we wrap this section up I'd just like some things up. So they've got all these claims about how much money people are making, how easy it is, this is as easy as tying your shoelaces, Blah blah blah, then why have they got this the bottom of the sales page:
Then who is gonna make money with this system? I'll tell you that as well.
If you would become an affiliate and promote this product you could make up to $199 per sale. Not Bad for a $9 product is it.
The reason affiliates can make $199 per sale because it upsells.
So who is making the money?
The owner and the affiliates, that's who.
Inside The Members Area
Before you get to the members area you'll have to do get past those upsells we were just talking about, I'll get into more detail about those in the next section.
The first step you need to take want to get inside the members area is to sign up for John Crestani workshop which is a funnel for his super affiliate system program which costs around $997.
Of course Daniel Barber, Which I don't believe it is his real name by the way, is an affiliate so he will get a commission on everyone who signs up for it.
So, before you even get into the training is try to make more money off you.
The next few steps require you to download two plug-ins and the actual software for building your store.
In order to install the plug-ins and software you will also need a website which is basically what first video covers, Buying domain name and getting hosting.
Set up – 7.11 – Installing plug-ins and uploading the software.
Customization – 9.17 – Basic video on how to change a few things on the website like taking the standard phone number of it, changing in the logo, etc.
Woocommerce – 2.38 – I know absolutely nothing about Woocommerce and that still stands after watching this video
AliExpress – 6.08 – This video covers how to add products and change the pricing and import reviews.
Manage orders – 1.32 – Very rudimentary video that tells you very little.
And that's it, he just leaves you hanging at the end of that last video. No explanation as to what to do next, nothing.
Where is the training on getting traffic to that website? What's the point of having a website that sells stuff if no one is going to see It.
The trouble with having a website that is done for you is that is done for everybody else as well who buys this and that isn't good if you want your website to rank in the search engines
The OTO's
I generally don't like upsells, some people, mainly vendor's, say they are part of the package. I know big companies use upsells, take McDonald's for example, they are always trying to upsell you "do you want fries with that?"
But this industry has become geared towards sucking you in with a low priced front end product then hitting you with the expensive upsells and convincing you that you need them to succeed when the sales page has been telling you that the main product is all you need to make boatloads of money.
OTO #1 – $197- Cash Clone X – This is a collection of 8 courses that include how to use Clickfunnels, trouble is Clickfunnels ranges from $97 a month to $297 to use.
OTO #2 – $147 – 3 Ready Made Profit Sources – Increase profits up to 785%
OTO #3 – $177 – Targeted Traffic Booster – Sources of targeted traffic
My personal feeling on these is stay well away from them, if the main product is anything to go by then I don't expect too much from these, besides, requesting a refund on a $9 item and not getting it is far less painful than asking and not getting if you've spent a few hundred dollars like Matthew did.
Read about how much he lost here in the comment section when he mistakenly thought the upsells that he bought were covered under the 30 day money back guarantee.
The Problems I Have With This
To begin with there was no way of making the videos any bigger or going backwards if you wanted to recap something, I know it's only a small thing, but I like to see what the person teaching you is doing and with this you can't.
Now, I do know of a workaround for this, but you shouldn't have to do it, you should have the choice on the video.
So if you find yourself buying this and having trouble seeing what's going on what you have to do is right click on the video, select 'view frame source' and then click the Vimeo URL and you'll get the video with all the controls so you can make it full screen, go backwards, forwards, whatever you want with it.
I didn't understand the pricing. On the demo site the prices were the same as Aliexpress, so does that mean you have to go through all the products and update the prices to include your profit margin? And what about the shipping?
These types of questions weren't covered in the training. In fact there was a lot not covered in the training and remember this is for people with no experience.
This is just going to leave people confused and bewildered.
Duplicate sites are never going to rank organically so to get traffic you're either going to have to pay for it or go the social media route. One takes a lot of time the other takes a lot of money.
in the first upsell one of the course talks about dropshipping on eBay which eBay has taken a tough stance on and said "NO you can't do that here!" So that's a waste of time.
Final Thoughts
It's a very poor attempt at getting you to buy a cheap item that really isn't good for anything and trying to upsell you to make their money.
The members area is a joke, the sales video is a joke, the testimonials are a joke, the whole thing is a joke, their support goes to a dead link:
Dropshipping is never going to be easy, you have to deal with returns, complaints, damaged goods, orders that get canceled, it's a lot of work, it is a legitimate way to make money, but like I said the competition is fierce so be prepared for the long haul if you're thinking of dropshipping.
Online stores don't become successful overnight and for every successful store there's a dozen unsuccessful ones.
Oh and I couldn't find the 'Glitch' either.
What Now
If selling other peoples' products is something that intrigues you but you don't want to drop ship why don't you start affiliate marketing.
I mentioned affiliates in this review, well you can learn how to become one. You don't have to worry about fulfilling orders, that's not your concern.
All you do is send potential customers to a company via your affiliate link and if there is a sale you make a commission.
What I suggest you do now is check out this review of the place where I learnt the ropes, it's a place where after 4 years I feel totally in a position to recommend to you. I can honestly say you won't be disappointed.
Alternatively you can go straight to the sign up page which is free to do by the way, don't worry there are no hidden upsells.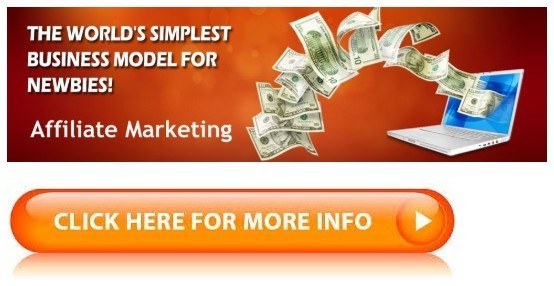 I'll be there to personally help on your amazing journey just like I was helped 🙂