I've been hearing a lot lately about a company called Cash4offers, but what is Cash4offers about? It's time to find out if you can make any money with this or if you're just going to waste your precious time.
NAME: ​Cash4offers
​
WEBSITE: www.cash4offers.com
COST: Free To Join
so what is it
​First things first, Cash4offers is not a survey site itself, it's simply a middleman that puts you and the survey company in a position to be able to carry out surveys, give opinions, unfortunately it means giving out your email address to multiple companies and you know what that's going to lead to don't you. It reminds me a lot of Swagbucks
So a good idea is to make a new email address especially for this because if you give your normal email you're going to get inundated with offers from the world and his wife.
Take a quick look at this video to give you an overview of what's involved
​
the sign up process
​You need to provide them with your name and email, but also they want your address which i wasn't really happy with giving, but for the purpose of this review i went ahead and filled that part out.
A point worth mentioning is that at the moment there is a $5 sign up bonus, don't get too excited just yet because you can't get your hands on it until your balance hits at least $35
Once you've received your activation email and followed the link you're taken to the home page

​the offers
​So we've got to the nitty gritty of it, the offers. Now it all looks pretty simple doesn't it, but let me tell you the navigation bounces you around so much so that you end up not really knowing where the hell you are, which is really disappointing.
Let me give you a quick example. I decide to click on an offer that says i can earn $8.00* (notice the asterisk) Now normally anything that has an asterisk next to it will mean there is something either extra you have to do or read, so i have a look around and cannot find anything to do with that asterisk.
​Once i click on that link i'm taken to this
​After filling out the details (see what i meant about giving out your email to numerous places) i'm taken here
​After spending around 15 minutes filling out various information i'm presented with this
​You've got to be kidding me!
Now my point is this, i originally clicked on an offer with a tempting $8 reward, but i'm not even sure if that's what i would have got if i had of qualified, i'm pretty sure it would have been that book.
It really confusing.
I try another offer and again fill in all my details only to be told
I decide to give them one last try
​either i'm the unluckiest person around or this is all about getting your details to enable them to be sold to marketing companies now i'm not saying that is what is happening, but it sure looks suspicious.
other ways to earn money
In the dashboard there's a number of options such as cash games which i really liked the sound of, so i click on it and…..
​This is getting beyond a joke now!
The earn points has got to be good for me surely
Hooray at last! Yes take me to the survey!
​Nooooooo!
That's it, i'm giving up on this, what else is there, well we've got the coupons section.
This is an area where you're able to print out money saving coupons. If you were to use the whole page you would make a saving of $191.20 which is better than anything i've managed so far 🙂
how much will you earn
Well if you are 'lucky' enough to actually be able to complete a survey you're probably going to earn $0.50 for a normal survey, but there are surveys there that will pay $1.00, but they will take you longer to complete (if you can get through).
I'm not sure how much you were expecting to get, but unfortunately that's the nature of the beast with these companies, you're never going to earn a lot of money and it's going to seem even less when you consider the amount of time you have to put in.
​refer a friend
Now seeing as what i've just gone through really frustrated the hell out of me would it be right to put your friends through this? If you did they might not stay friends for much longer LOL.
But in all seriousness they might have better luck than i have had, so if you decide to refer your friends you can do so in 3 different ways
By email​
By affiliate link on your website (if you have one)
By social media
Now they say the social media one is the fastest way to rack up some cash but it can also be the quickest way to getting your social media account banned! Also again are your friends really going to want to be bombarded with you trying to get them to sign up through your referral link.
If you were to do it sensibly and by that i mean sparingly you are going to earn $3 for each person you refer, but only after they complete their first survey, now you know how much trouble i've had and i still haven't completed one, but plenty of people have now got my details!
​
am i the only one
​I think you'll agree that this hasn't really been a runaway success, but is it just me? I decided to have a look around to see if anyone else has had problems.
​Not a fantastic response from other people, some others i found mentioned their annoyance at filling out all the required data only to be told 'sorry you haven't qualified for this survey', i know how that feels 🙁
Let's wrap this up
​I've had a terrible experience with Cash4offers, but the company itself is legitimate so it's not a scam, but if you're looking for a way to make some extra money let me tell you this ain't it. All you're going to end up doing is getting annoyed with the amount of times you have to put all your details in for each separate company including cash4offers in the first place.
Do yourself a favour and steer clear of these types of money making opportunities or as i like to call them time wasting opportunities.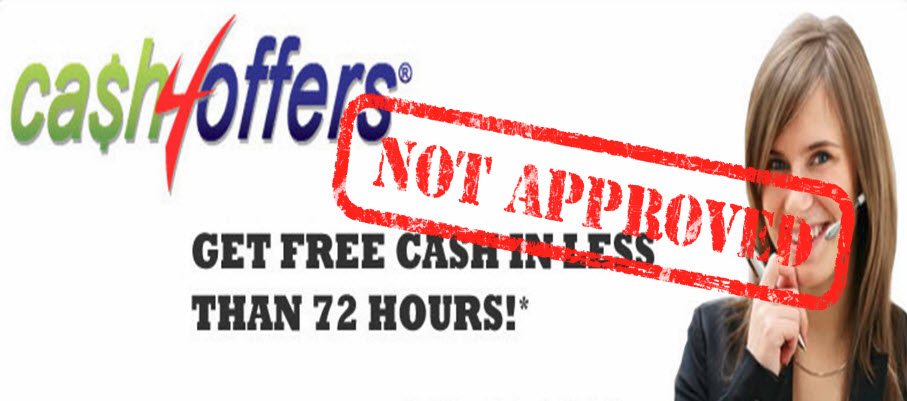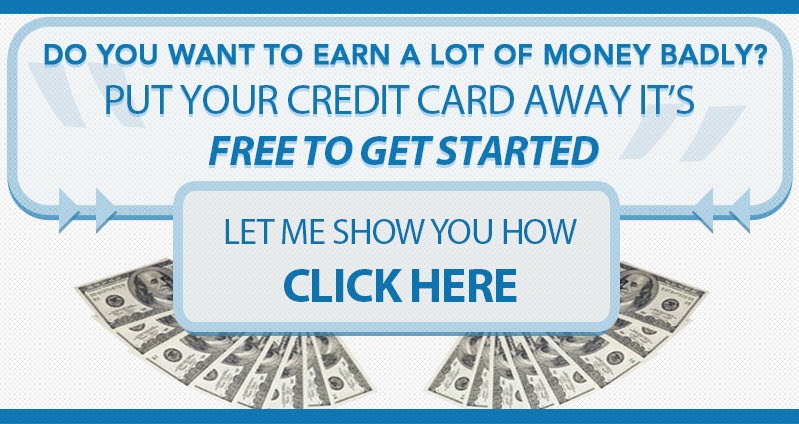 Have you tried Cash4offers and had some luck with them or has your experience left you feeling frustrated? Let me know your thoughts below, it's always nice to hear what other people have to say.