Here we are again looking at another Art Flair product, but in this Postly review are we going to find anything different from his other releases or is it just going to be rehashed stuff of his from previous products? Stick with us to find out.
NAME: Postly
OWNERS: Art Flair & Aiden Corkery
PRICE: $10 + upsells
WEBSITE: http://artofmarketing.academy/
what is postly
Let's give you a quick summary of what Postly actually is. Drum roll please……it's all about building targeted followings on primarily Facebook which you then promote affiliate offers to.
Nothing earth shattering there. 
the sales pitch
In all my reviews i like to take a look at the sales page just to see how much of it actually translates to the product itself, i say that because you'd be surprised how many times something on the sales page which probably made think about purchasing the actual product then fails to even get a mention in the training that they deliver so it's always a good starting point just to be clear on what it is you're getting and then you can compare it to the product.
So the first thing that jumps out at me is the headline 'Weird Traffic Method' with no videos, no website and no paid traffic. So that's something to bear in mind as we get into the review.
To be honest i'm pretty intrigued to find out what this weird traffic method is, aren't you?
Let's just quickly go through these statements. No budget needed, that's a huge selling point along with the Completely untapped ,free traffic, completely untapped that's going to be pretty cool. Anyone can do this, really, anyone? And just to encompass everyone it Works in any niche. 
Oh i nearly forgot NEW method – no rehashes.
Well i have to tell you now i reviewed one of Arts' products just recently and that said exactly the same thing, didn't quite turn out that way, Hopefully this one's different.
so who's going to use this
Well let's think about that for a sec….you don't need a budget, anyone can do it, works for anything you need traffic for, works in any niche…..you've got to say everybody's going to use this!
Wouldn't that be nice, unfortunately we live in the real world and statements like that just don't apply to everyone. Take for example someone who has absolutely no experience in the affiliate marketing world, that person is going to be totally overwhelmed by all the new practises that they are expected to carry out.
Another little gem from the sales page.
They're going to be left with more questions than answers and most likely just give up until the next shiny object comes along.
so that leaves someone who has some experience in affiliate marketing on social media. 
what did i like
I'm really struggling to find anything i like about this, i may come back to this, but for now nope, nothing, nada.
what didn't i like
Oh boy how long have you got.
The sales page headlines..the claim
no website is needed, however in the training you have to make a bonus page and he expressly recommends Optimizepress which requires you to have a website to install it on…so you do need a website. You're going to need knowledge of WordPress in the process so their
'anyone can do this' claim is not right along with the claim
no budget needed well if no budget is needed how on earth are you going to pay for Optimizepress which for the basic core package stands at $97 or your website which you have to have hosting with. The
no videos claim is wrong to, further in the training you have to make a review video for the product you're going to be promoting????
no paid traffic is also wrong because he tells you to use Clixsense to get targeted traffic, their claims just don't make any sense apart from trying to lure you in.
completely untapped traffic…really…Facebook?
The audio on the videos is terrible, so bad in fact it hurt my ears at times
He says to download PLR bonuses through a number of free site, but fails to give their addresses.
The examples of Facebook post that he shows contain words and headlines that are NOT allowed under Facebooks new clickbait algorithm, so everything he's showing you in relation to how to construct your post is pretty much useless.
Remember this is meant to brand new – no rehashes, well in his case study of him going through the exact steps the date shows as Thursday 15 june 2017, so unless he's been sitting on this for 8 months you can be pretty sure it is a rehash.
ok so what do you get
Before i get into what it is you get i'd just like to point something out that i hadn't noticed before, in the members area there is a welcome video presented by Art Flair who starts off the introduction with……."I WOULD LIKE TO WELCOME YOU TO SECRETLY"……..ha ha ha, sorry i know i shouldn't laugh, but come on guys at least change the welcome video.
Anyway on to the training area which is what i will call the front end product (FE) which is what you pay your $10 for.
It consists of 9 modules with a couple of bonus videos thrown in for good measure, they are: 
Module 1 – Introduction to the Method 7.51
Module 2 – Click-baiting under the New Rules 13.46
Module 3 – How to build a Targeted Following 9.17
Module 4 – How To Promote To Your Followers 13.41
Module 5 – How To Strucure a Viral Post 17.35
Module 6 – Eye Grabbing Images For Your Posts 7.42
Module 7 – "Postly" In Action – Case Study 10.05
Module 8 – More Traffic Generating Post Methods (With Income Proof) 4.36
Module 9 – Conclusion 3.32
The 2 bonus videos are included in nearly every other one of their releases, but i will just tell you what they are in case you haven't seen them before:
Bonus Traffic Case Study 5.24
Bonus Training Videos Squeeze Page Creator Demo 3.45
As i say these are nearly always included.
the upsells
Just going through the sales videos for the oto's and i've got to tell you i think even you are going to find this funny. Take a look at this screen shot of the sales video for the first 'Postly' oto

Ok so that tells me 2 things, 1 they can't be bothered to change the video and 2 there's a good chance this is actually going to be exactly the same oto as Secretly…what do you think?
Well i'll be…. i was wrong, these look completely new, well sort of, the first 5 videos are new anyway, the rest are old one just being  reused: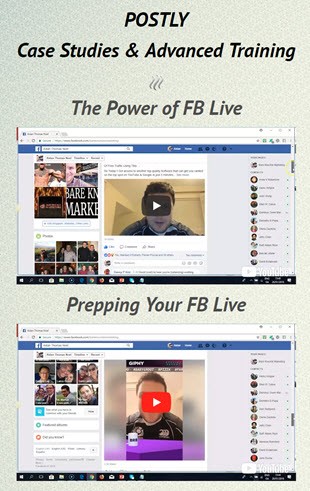 The Power of FB Live 4.38
Prepping Your FB Live 5.26
Case Study A – Free 1.2k Views 8.54
Case Study B – Free 1k Views 6.36
$500 Case Studies Income Proof 7.43
The rest are old with some of them from 2016, if you want to know what they are you can check out my review of Secretly, it's the first 8 videos in the second part of the first oto.
Sorry forgot to tell you how much that is going to cost you……$27, if you have any of their previous products you're basically paying for 5 videos.
On to OTO #2, on the sales page they really do let the cat out of the bag and tell you that
So all the time they know that what they tell you on the FE sales page isn't actually as it's portrayed and it's going to be a lot harder.
This oto is going to cost you $37 so let's take a look and see what you get.
I'm sorry to say it's exactly the same as Incomely and Secretly and the DFY CPA campaign is taken from Slick CPA Profits (another one of their products)
​
I have to say that at no time are you told that these oto's contain material from previous products and that if you have purchased blah, blah or blah then you really won't need these. Which i think is pretty naughty of them and probably goes to show what they really think of their customers.
Oto 3​ is a resellers license that let's you sell this and keep 100% of the purchase price and if you decide you want to be associated with this then that's going to cost you $67.
final thoughts
Well what can i say….no really what can i say. I'm hoping that because there is still a few days before launch that after reading this they change a few things, i'll keep checking to see if that's the case.
The whole package just leaves me with a bad taste in my mouth. This guy Aiden is supposed to be a teacher, he's in a position of responsibility and he's getting involved with stuff like this.
It's the first time i've dealt with him, but i understand that he has quite a few products out there, i can only hope that they are better than this one.
I'm sure….no i can guarantee you that there are going to be affiliate marketers out there who are going to be singing the praises of this, they're going to give it a 9.7 out 10 or 4 out 5 and the review they do is simply going to be virtually a carbon copy of the sales page.
I hope i have shown you that i have gone through this thoroughly and that this is my honest opinion.
Oh i nearly forgot i never did find that 'weird traffic method' ​let me know if you find it 🙂
If you are serious about making money online and are willing to put in the work because you are going to have to work at it (sorry) then i can help you find a way that will really work for you.
Get the journey started by clicking the banner below and finding out a bit more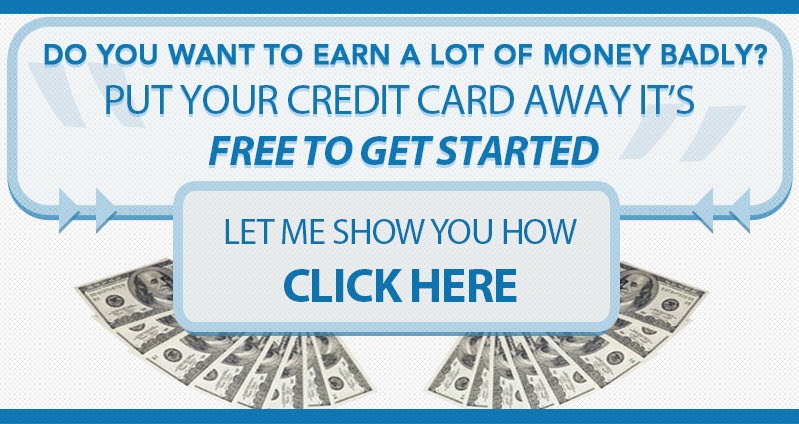 Do you think i'm wrong to be this honest about a product? Would you rather be told everything is great and you're going to make bucket loads of cash? Let me know what your thoughts are below.