Today I'm going to show you some Amazon Affiliate website examples that hopefully will inspire you to go on and create your own. It will showcase just what can be achieved being an affiliate from just one program, ok that program is probably one of the best know ones out there at the moment, but believe it or not their commissions are not that fantastic compared to others out there in the market, but the sheer amount of traffic that's possible more than makes up for that.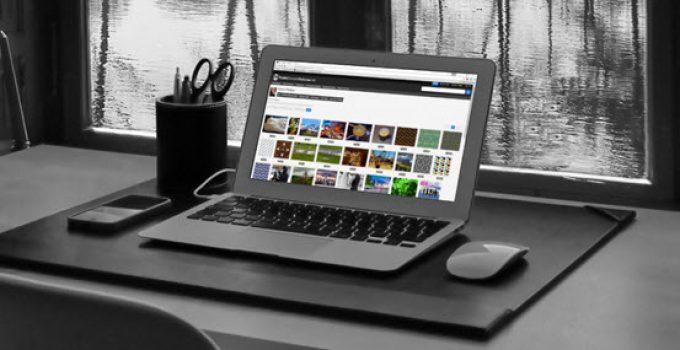 If you're not quite sure how the Amazon affiliate program works take a quick look at this short video.
​This is a fantastic site to kick things off with and gives you some idea what can be done with a 'top ten' based site. It's relatively new having been started in 2016, but the more impressive fact is that within 4 months it had generated a 4 figure income.
​
The site concentrates mainly on gadgets and tech and I'm sure, if you've done any kind of niche research, you'll know this niche is pretty damn competitive.
​The length of their posts is usually quite long, somewhere in the region of 5,000 words.
​Currently the site itself has an estimated 9,000 visits per day (similarweb), not too shabby I think you'll agree.
They have a PA of 40 and a DA of 29
10 beasts does have an 'about me page' but I would like to see a picture of the actual person behind it all.
​Just to give you an idea as to how niche you can go, take a look at this site, it's all about pillows!
​
The keyword 'best pillows' gets around 5,000 searches a month and that's just 1 keyword, 'best pillow for side sleepers' gets around 3,500 searches so you can see the potential, in fact it's more than potential, bpillow.com has made it a reality.
​Their average post length is around 900 – 1000 words
Their daily traffic is estimated at around 5,000 (similiarweb) and can hit 16,000 in just one day.
Their PA is 32 and DA of 21
They have a good mixture of tips for a better nights sleep along with reviews for various pillows.
They have an 'about me page' but fail to have a photo to relate to.

​Are you one of the many animal lovers out there. If so this site will show you how you can build your passion into a very successful affiliate site.
This is a very well thought out site with different categories ranging from reviews of different products such as dog cameras to artices about pet insurance which of course they are affiliated to.
​Their daily estimated traffic is anywhere from 10,00 to 40,000 (similarweb)
Their post length is around 2,000 words
The site DA is 39 with a PA of 29
Their 'about me page'  introduces them and their dogs along with photos of them, they also have a team of people who write for them and they too have their photos and a bio about who they are which is nice to see because you can get a feel for who they are and it's obviously working for them.
Make no mistake this niche is high priced, some of the chairs i viewed go all the way up to $7,999.00 yep you read that right, nearly 8 grand for a massage chair. Still if people are going to buy them at that price then they're probably going to want a review of them before they shell out that much money.
They also review foot massagers, handheld massagers even head massagers! (didn't even know they existed LOL)
Their daily traffic estimates are​ around 1,300 (similarweb)
Their post length is around 800 words
They have a PA of 1 and a DA of 24
like the majority they have an 'about me page' but unfortunately no picture
​This is one of those sites that you can end up spending way too much time on, I should know that's exactly what I did while researching it.
It a compilation of cool gadgets, gifts or just plain funny or stupid whatever way you want to look at them.
Their daily traffic peaks around the 10,000 mark (similiarweb)
This is where this one differs from the rest, there is no real post length to speak of, just a small summary of the product which then links to Amazon.
They have a PA of 24 and a DA 25
Their 'about me page doesn't really have too much info about them, but it does a photo of the owner.
​This site as the name would suggest is geared towards reviewing tactical flashlights and it's pretty comprehensive to say the least. Their reviews are pretty in-depth considering there's only so much you can say about a flashlight.
​As i said it's pretty comprehensive, but I personally found it a bit confusing trying to navigate my way around the reviews and the site in general, however they must be doing something right to get the kind of traffic they do.
Their daily traffic estimate is around​ 6500 (similarweb)
In general their post length is around 1500 words
They have a PA of 33 and a DA of 23
Their 'about us page' would benefit from a picture to give their readers someone to connect with.
​A bit like the pillow site this one is even more focused. Who'd of though you could build a site around snack helmets for american football! Well it turns out you can and while it's probably a bit seasonal it's still a fantastic example of what you can do with a little thought.
It's a simple site that does exactly what it says on the tin, it promotes football snack helmets for all the teams in the NFL.
Reviews are very short and basically say the same thing for every teams' helmet.
The blog is very small, only 2 articles, but because it's laser focused it ranks very well.
If you were to google 'football snack helmets' you would see he sits at number 1.
Daily traffic estimate is around 500 (similarweb)
​Their post length is a bit like the 'Awesome stuff to buy' site, they do a short description with a link to Amazon
They have a PA 27 and a DA of 13
Their 'about me page' is pretty good, giving a bit of background along with  picture of the owner.
Do you want to know how he created this site? You can watch him build it all the way from niche research to the finished site.
Just follow the link below to see how it's done and how you could do it too.
Well I hope these examples have showed you what you can do with Amazon as part of their affiliate program. The trouble is what's the point of having a website if you're not getting any traffic?
When it comes to that side of things I would highly recommend the affiliate training I used to get my websites making a solid income that I enjoy today.
If you have any questions about building your own site then feel free to ask in the comments below.