As the amount of people using the internet continues to grow at an incredible rate the need for reliable product reviews is at an all time high. If you like to write and can stay impartial then you could be writing product reviews for money. I say impartial because it's important that anyone who reads your reviews feels happy and comfortable that you're being honest with them.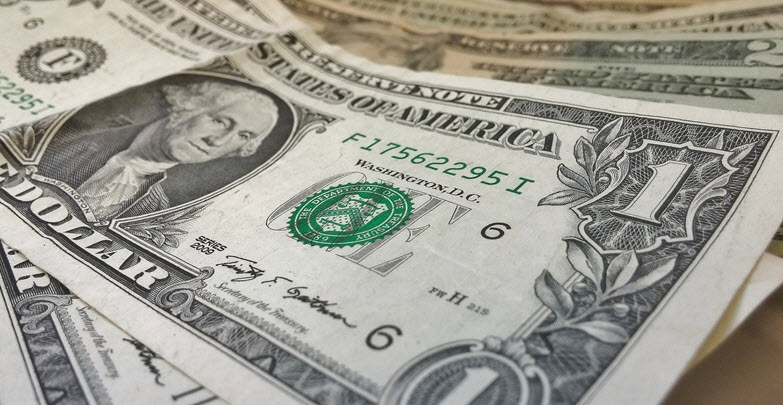 I mean it's no good just saying 'this is great, buy it' if it's the biggest load of #*%? on the planet. Your reviews won't last long because people aren't stupid and they won't be impressed with your obvious biased opinion.
Ok so you like the idea of writing reviews and you think you could offer people a valuable insight before they part with their hard earned cash, but where do you start?
Well you're in luck because i'm going to give you some great places to earn some money reviewing products.
​This particular site, as i'm sure you can tell from the name, deals with software reviews so if you love dealing with software then this is going to appeal to you.
Their site has pages of different types of software from business and finance to video and dvd.
If your review hits the spot then you can expect to be paid $50, if it's just run of the mill stuff then $1 is all you're going to get. If it's total rubbish well i think you know what you'll get……a big fat 0.
They do make a point of telling you not to review a product you haven't actually tried for yourself so unless you physically own any of the software you might struggle because you don't want to have to go and buy a $30 piece of software to review with the hope of landing $50.
​Do you leave reviews on Amazon after you buy something? If you do and have a good reviewer rank then you could be eligible for Amazon's Vine program.
This program is designed to help would be purchasers with honest and neutral review from trusted reviewers.
If you are lucky enough to be selected ( this is the only way to participate) then you will be provided with products to be able to give your quality review.
Although there is no monetary reimbursement you do get to keep the product which if you want you can sell for whatever it's worth.
​Review stream is a fairly open review site with no set subject, you can submit a review in virtually anything you have knowledge of.
I've seen reviews of iphone repairs, video games, allergy medication,contact lenses all sorts of stuff so i'm sure there's something you could write a review on.
​
A text based review will pocket you $10.22 while an image based review will bring you $14.60 and payments are paid by Paypal through the email address you signed up with so make sure it's associated with your Paypal account.
Also at the moment if you submit a review by using their app you will get a one time $10 bonus 🙂
This is a bit different, but fun. You don't really have to write anything down with this one apart from 4 follow up questions, you just visit either a website or use an app and simply give your review as you're using it.
You're given certain tasks to do and these are recorded using usertesting's screen recorder software. Your voice will be recorded so if you don't like the sound of your own voice and not everyone does, you might have a problem, but with a bit of practise i'm sure you'd get the hang of it.
You're going to be paid $10 for each completed review which lasts 20 minutes, these payments are going to paid by Paypal so make sure you have a Paypal account.
​All the above are great choices, but i wouldnt be doing my job properly if i didn't tell you probably the greatest way to make money from reviewing products and that's by having your very own website.
Now before you write this off (no pun intended) as a non starter thinking it's way too difficult to create your own site i'm here to tell you there's nothing further from the truth.
Things have advanced so much that i can show you how to create a brand new website in under 30 seconds​.
Ok so you've just built your site what are you going to do with it now. First you're going to want to find a niche.
A niche is basically just a group of people looking for a certain product online. Your niche should be something you're interested in especially to start with because you'll have a lot more knowledge of that particular related product.
Next you're going to want to find an affiiate program to join and probably the most popular is the Amazon associates program.
If you don't own the product you're going to need to start researching the pros and cons…..WHAT!…. You didn't think that all them review sites out there actually buy every product they review did you?
No, but you do have to thoroughly research it and in the process of doing that you're going to become accustomed with all the good bits, but probably more importantly all the bad bits as well which will give readers a more detailed, overall review which they'll really appreciate.
You link your review by way of an affiliate link which you get from amazon and if someone clicks on that link and makes a purchase then you get a commission.
I won't go into how you're going to get traffic to your fledgling site at the moment, but that's obviously an extremely important part of the process, i mean what 's the point of having your own great looking website with fantastic reviews on it, but no traffic.
If you haven't got any traffic you're not going to make any money.
Traffic = $ and the best way i know how to learn is Wealthy Affiliate​, it's how i learnt 🙂 and it's free for starter members with 1 FREE website.
I hope these different ways have given you some great ideas to take your writing to the next level and make you some money.
If you've got any other suggestions or just want to let people know what you think then i'd love to hear about them.
​