So today we're going to be looking at another of Art Flairs' products, but is this Snaply review going to turn up anything different than he normally does or is it just going to be the sales page telling you how great this is and why you need it only for it to fall flat on its face and be a complete and utter waste of time and money.
NAME: Snaply
OWNERS: Art Flair & Aiden Corkery
PRICE: $10 + upsells
WEBSITE: http://artofmarketing.academy/snaply/


what is snaply about
Basically it uses Snapchat and Facebook to generate free traffic to make affiliate commissions from the likes of Warrior plus and JVzoo.
It actually sounds a lot like one of their other offerings that i reviewed here not so long ago, that didn't fair too well.
the hype
Whenever i review a product i always look at the sales page first to see what sort of claims are being made as to how much money you're going to make, how easy it is to make that money etc. etc.
Now the first thing that you see on this particular page is this
You know it always makes me laugh when i see claims like that, now I'm not saying that $214 in less than 24hrs isn't possible, but let's take a look at just what it says because it's easy to skip past it.
Need money fast? OK
Case study reveals how to make $214,90 in less than 24hr with a never before used 100% free traffic strategy & zero experience.
Now I've been through the training and at no point is there in the case study showing someone with ZERO experience, in fact you are led to believe that they have lots of experience which is why they are teaching you this method in the first place.
My point is this, someone who has zero experience is never going to make that sort of money, no way, no how.
Let's move on
I am sure you'd love to see this kind of money in your PayPal account tomorrow, but it's just not going to happen, sorry.
who's this for
Well you don't need any technical skills or an email list and you don't even need any experience, so i would say that they are targeting the newbie with this one primarily although having been through the training i think that anyone new is going to struggle a bit getting affiliate approval for the product they want to promote, its simply getting harder to simply ask for approval if you haven't got any sales, but how do you get sales if you haven't got a product to promote.
A bit of the chicken and the egg scenario. So much so it's even touched on in the training, unfortunately they don't give you any viable way around it.
So if you can't get affiliate approval from Warrior plus or Jvzoo for a product to promote then this product is totally useless for you.
Now if you are experienced then chances are you are going to be able to get approval and follow the method. But that makes the claims on the sales page regarding NO EXPERIENCE a bit misleading.
what i liked
step by step training
clear, understandable video and audio
how to use snapchat features
all done on mobile phone

what i didn't like
the way he glossed over the most important part (getting approval for the products)
the really hyped up sales page
what do you get
The front end product consists of 15 modules. A lot of those are setting up your Snapchat account and creating your avatar and such, but there is also the how in there as well.
SNAPLY Overview 4.19
Module 1 – How to Start 5.03
Module 2 – How to use the Features 4.38
Module 3 – Creating Your Avatar 6.13
Module 4 – Creating Images 5.16
Module 5 – Creating Video Content 6.21
Module 6 – Build Your Following For Free 3.22
Module 7 – 24h Results 6.19
Module 8 – Promoting Affiliate Offers 8.37
Module 9 – Eye Grabbing Posts & Driving Traffic 6.52
Module 10 – How To Structure Your Bonus Page 10.24
Module 11 – Engagement 4.28
Module 12 – Results With 100% Free Snaply Traffic (Case Study #1) 10.33
Module 13 – $214.9 With 100% Free Snaply Traffic (Case Study #2) 13.19
Module 14 – Growing Your Account Fast 8.43
Module 15 – Driving Even More Traffic 7.09
So there you have over an hour and a half of training that actually does do what it's meant to, which believe me is very refreshing.
the upsells
What's not refreshing is the part where they try to tell you that even though the sales page said that this is all you need they now tell you that you'd do even better with these upsells.
Case Studies + Advanced Training
Done-For-You Platinum Pack
Reseller's License
If we take a look at the first OTO then we will see that it is in fact straight out of POSTLY, the only difference is the wording from Postly to Snaply, but the videos are exactly the same.
So if you have Postly OTO 1 you're not going to need this.
If we move on to OTO 2 then we have 7 Snaply Engagement posts and 11 done for you social media posts then the rest again is the same as Postly.
OTO 3 speaks for itself really.
In my opinion you really don't need these, the reason they are there is because the vendor gives 100% of the front end price to his affiliates so this is his chance to make some money.
But at no point are you told that these OTO's contain material that you would have seen before had you purchased their previous product.
final thoughts
Hmm …. some aspects of this made me think oh no here we go again with the same old stuff just being relabeled and sold to an unsuspecting public.
But if you can move past the over hyped sales page then and get approval to promote as an affiliate then using this method could actually work for you.
Now don't get me wrong i still don't think you're going to make the sort of money in that time period, but if you follow the training and work at it because it is going to take a lot of work.
You see that's what the sales page does, it creates a false expectation and when people don't see the results that they are expecting then they generally give up until the next shiny object promising riches' comes along.
So unlike their previous product I'm going to give this an approved stamp 🙂
so what next
If you've followed all the training and feel as if you can do more, but don't know where to turn? Take a look at what i do and see if it's something you could see yourself doing.
Its free to try so you've nothing to lose just click the banner to learn more about it.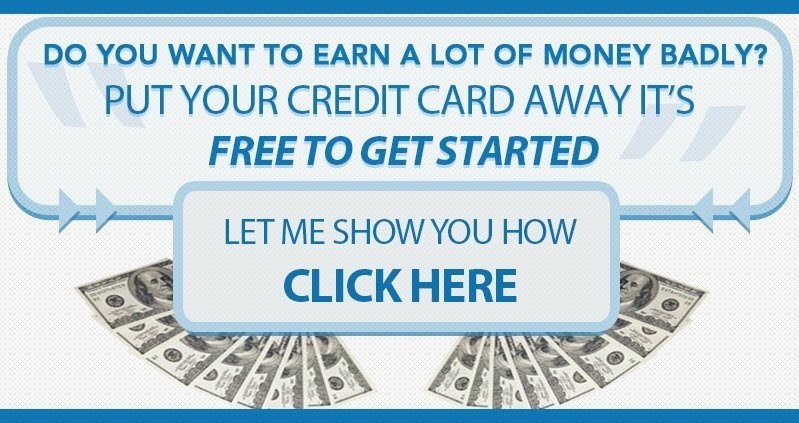 You know i always like to hear from you good or bad, so just drop a comment and I'll get back to you.