Welcome to my Perfect Product Creation Review. Today we're going to be looking at the latest product release by the Rhodes brothers.
These are two people who have featured on this blog before with some of their previous stuff some of which was good and some not so good.
One thing they always seem to do is provide a lot of content for the money you're paying, now that doesn't always mean that a lot of content equals a good product, but you're not just going to get a couple of videos or a 5 page PDF, you can be sure of that.
I remember the first product of theirs I reviewed, it had so much going on that it gave me a headache going through it all, hopefully they've refined their approach a little bit and I can put the headache tablets away.
So, without further ado, let's dive right in:
NAME: Perfect Product Creation
OWNERS: Matt & John Rhodes
PRICE: $12.95
WEBSITE: https://learn1099.com/perfect-product/
What Is Perfect Product Creation About?
Perfect Product Creation is about as the name suggests creating a perfect product, but what is the perfect product? And that's the thing isn't it.
This covers their process for creating products, that's all. So if you're not that way inclined then this probably isn't for you.
It consists of 17 short videos, there isn't one over 5 mins, that goes over things like for example video #16 that talks about marketing to an individual and not a crowd.
To be honest I was a little confused by the content of this product, it wasn't what I was expecting. To be fair I wouldn't be able to take this information and do anything positive with it, that's not to say that anyone else couldn't, that's just my personal opinion after seeing what this is.
The Sales Page
OK, so now we know what it is let's take a quick look at the sales page to see what sort of claims are being made. A lot of the time these sales pages are so hyped up to get you to buy the product only to find out that most of the claims either weren't true or just didn't even make it into the product.
To be fair to the guys I've been over the sales page a couple of times and apart from statements like this:
There isn't a great deal that isn't on the level.
Let me elaborate on those two examples above. The first one about guaranteeing success is about partnering with a JV and getting them to place a product that you've yet to make on their download page or members area for their product and give it away as a bonus to people who buy the JV's product.
In return, you'll get buyer leads.
There's no guarantee that a JV is going to play along with that, I know they do, but getting them do that isn't going to e as easy as this is making out.
So, my point is there is no guarantee of success.
The second one about building an Ecosystem, all he does is give you an example of what Apple do, he doesn't really show you how to do it easily.
Now there is a list of free software included, but they don't show you HOW to use it, it's just a list. So don't expect to be shown how to create your product using the free software cause it not happening.
Even though the sales page is fairly long I couldn't find claims like most sales pages have so that is definitely a positive.
What did I Like?
Non hypey sales page
Clear videos
PDF transcript
Free tools
Additional training for publishing you product
30 day money back guarantee
They've over delivered
What Didn't I Like?
Too much theory, not enough showing
Videos a bit quiet / no way to turn them up
No real training as such
I've got to say it's been a while since what I liked outweighed what I didn't like.
Inside Perfect Product Creation
OK, so now it's time for a closer look into what it is the whole product consists of. For those of you who are new to buying these types of products I'll quickly give you a run down of the buying process.
Now you may well think, and rightly so, that after you buy this you're going to get access to it, right ……… wrong!
What happens is you're going to go through what they call the sales funnel. This is designed to get you to spend more money and it's an area that I don't really care for.
I think you should be left alone to concentrate on the product you bought rather than be distracted by other shiny objects.
And that is what I'm going to tell you to do. You don't need them especially at this stage, just skip on past them until there are no more and you'll eventually get to your purchase.
Now you may well be thinking that you like the look of the upsells and that's fine, but you know what, they are all available inside the members area so don't believe anything that says it won't be available if you leave the sales page.
I'll be going over the upsells in the next section.
So when you finally get to the members area you get straight into the training which is good, I reviewed one product only yesterday that made you do a whole bunch of stuff before getting to the actual training which was just ridiculous.
Video #1 – Unique Product Creation Secrets – 1.42
Video #2 – Product Category Breakthrough – 2.11
Video #3 – Proof For Product Creation – 2.49
Video #4 – Golden Thread – 3.06
Video #5 – Sales Hook – 3.48
Video #6 – Value Boosting – 3.38
Video #7 – Free Viral Promotion – 3.16
Video #8 – Network Effect – 4.03
Video #9 – Full Stack – 4.20
Video #10 – Future Proofing – 3.14
Video #11 – Asset Leverage – 4.05
Video #12 – Easy Support – 3.54
Video #13 – Guaranteed Success – 4.19
Video #14 – Profit Ecosystem – 4.02
Video #15 – Overcoming Objections – 4.47
Video # 16 – 1 to 1 – 4.28
Video #17 – Breakthrough Transformation – 3.22
See what I mean when I say short videos, so there's not massive amounts of information in there. These are just John Rhodes standing in front of what's meant to be a phone and him recording so it's an oblong shot.
After that you've got a video that shows their sales funnel for a couple of their other products. You then have the option to download the transcript of those videos so you might be more of a reader rather than someone who like to watch videos.
Then you have the free product creation tools PDF. This is a 92 page, yes 92 page document with tons of different resources that are free to use such as animation tools, audio tools, ebook creation, image creation, infographics, Memes, PDF, presentations all sorts of stuff which I'm sure they could have actually charged money for separately.
It ain't finished yet either, after that you've got 3 video training programs on how to publish your perfect product on Kindle, Skillshare and Udemy.
I told you these guys over deliver.
The Oto's
This sales funnel has 3 upsells with the first 2 having a downsell which means if you click "No Thanks" at the bottom of the page you'll get a discount and I'll let you know how much.
OTO #1 – $97 > $47 – Perfect Product Creation Advanced – This has 5 extra videos covering emails and traffic
OTO #2 – $77 > $37 – OMBC & OMFT – This is 2 of their previous products bundled into 1
OTO #3 – $97 – This is the license rights so you collect 100% commissions to the entire funnel.
One thing I want to point out here is this:
That is a scarcity tactic to get you to think there's only 1 left when in reality there are an unlimited amount.
Final Thoughts
I had mixed feelings coming into this review seeing as their other products where a bit hit or miss and I'm still not 100% sure about this one, but they have given so much value for $12 it would be crazy not to approve this.
The problem is this isn't going to be for everyone. If you're thinking you're just going to pick this up and create your' own perfect product then think again.
This may be of benefit to you if this is something you've been thinking of doing for a while but were unsure of some of the mechanics. In that situation I can see this being of some help.
There is still a lot of work to be done after you buy this and if you don't know what you're doing I can see it just sitting there and you not getting the full benefit from it.
But there is no getting away from the fact that they have seriously over delivered on this product and to be fair it's probably that more that the course itself that has swung it for me.
What Now?
What if product creation just isn't for you? I know it's not something that I can see myself doing anytime soon. I'm quite happy making a living being an affiliate marketer.
Promoting other peoples' products without the need to ever deal with all the hassles of being a product creator.
"Yeah, but Sharon I don't have a website?" I don't know how to build one? I don't know anything about domains and hosting?"
No worries, I got you covered on that.
You know what, as hard as it may be to believe, your circumstances are very similar to what mine were before I found Wealthy Affiliate.
It's the perfect fit for anyone looking to build an online business.
It was so difficult finding that place that when I found it I would spend the next 4 years there and I have no intention of leaving anytime soon, I can tell you that now.
I can wholeheartedly recommend the training I used to get me where I am today and believe me they seriously over deliver as well.
You'll get 2 FREE websites and 10 FREE lessons on how to set them up ready to make money online. Simply click the banner below, no credit card needed, just a name and email address and you're good to go.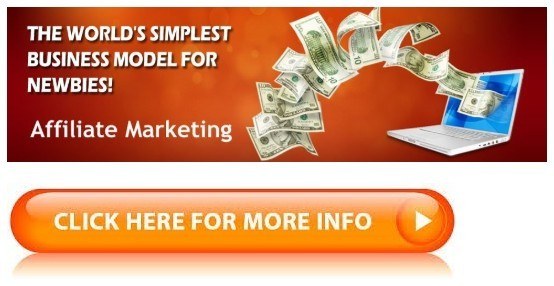 I'll meet you on the inside and help you every step of the way 🙂