Welcome to my Passive Empire review. Today we're going to be looking at the latest product form Cynthia Benitez and John Newman.
I've come across these two a couple of times before with products like Zero Buster and 10x Commissions Machine and I have to say I was pretty impressed with those so hopefully that'll continue with this one.
Just to set your expectations of this review you'll be finding out exactly what this product is about and if the claims on the sales page are to be believed or if they are just a bunch of nonsense.
You'll also find out who this product is for, who it's best suited to as well as finding out any bad bits it has and any good bits.
We'll also take you inside the members area to see what's in there and you'll also find out what the upsells are and how much they cost.
At the end of this review you'll find out our final thoughts on whether this is a product worthy of your money or just another waste of time.
So, without further ado, let's get this show on the road…
NAME: Passive Empire
OWNERS: Cynthia Benitez & John Newman
PRICE: $12.95
WEBSITE: https://berolstore.clickfunnels.com/passive-empire
What Is Passive Empire About?
With most reviews all you get to know is what the sales page already says about it, but here we like to give you the lowdown on the actual product where ever we can.
When you buy this it isn't instantly obvious what you are going to be doing as there is no overview video so you basically have to go through the whole training to understand what it is you've got to do.
Ok, so having been through all the training I can now summarize what this is about. Basically it's about choosing a niche if you haven't already got one, they recommend either health, wealth or relationship which is a bit strange seeing as at the least the first 2 are extremely hard to break into.
And the first one has even been hammered by Google, if you ain't an authority you're going to struggle big time because Google cracked down hard on sites that dealt with health.
The same goes for wealth, the collective name they've been given is YMYL sites (Your Money or Your Life)
Anyway, moving on. After choosing a niche you then have to choose an offer and they recommend using Clickbank, JVZoo and Warrior Plus.
After you've chosen a relevant product for your chosen niche the training moves on to building a website. The training here isn't the best and if you are new you really are going to need to go elsewhere to do it properly.
The next section deals with building a sales funnel. The good part here is she gives you two options, a paid option using Clickfunnels and an option using a page builder on your website such as Thrive Architect.
Module 7 deals with reviews, a bit like the one you're reading right now, but this concentrates on using YouTube to do your reviews.
Again this is very thin training if you can call it that, it's basically just Cynthia telling you that using YouTube to do reviews is a great way to get results, but doesn't tell you HOW to do it.
She just tells you to do it and it's very very simple. She does give some good advice about trying to create evergreen videos as well as launch jacking reviews.
That, in a nutshell, is what Passive Empire is all about.
The Sales Page
Now we know what this is about its time to take a quick look at the claims being made on the sales page by the vendors to see if they are being truthful or not.
I have to be honest here and say that headline is utter nonsense. There is no way on earth that you are going to make these "Passive Empires" within 30 minutes, what are they thinking telling you that.
The training included in this product is so thin that you're definitely going to need to do more research, you ain't just going to buy this product and hit the ground running.
This is just an outline, it's not a blueprint.
I've seen so many products claim it only takes 3 steps to see results and they're never true. Let's look at the 3 steps for this product.
First they don't show you how to pick the most profitable offer nor do they show you how to get approved unless they are going to add another video showing that, besides Clickbank doesn't require approval in order to promote products listed on there.
Second they do show the methods basically doing reviews on a blog and YouTube, but they don't show how to do them.
The final step is a joke because if they expect you to be able to start profiting commissions just by going through this course then they are very much deluded.
It's been a while since I've seen such a hyped up sales page that has very little relevance to the product that they expect you to buy.
If you were to buy this product off the back of the sales page then you will be left severely disappointed and will want to make use of the money back guarantee asap.
Who Is This For?
This is for anybody that wants to throw $12.95 down the drain. The only people this is going to benefit is the vendors.
The Pros
30 day money back guarantee
?????
The Cons
Superficial training
Inadequate training on building a blog
No training on how to write a review
No training on how to create a review to put on YouTube
Inside The Members Area
If you're going to buy this then before you get access to your purchase you're going to have to get past the upsells which we'll go over in the next section.
Once you get past the upsells and have logged in you'll reach the members area which looks like this:
This is laid out in a list style with each module beneath the preceding one which is a good way to do it. This has 10 modules with most containing just one video.
Welcome from Cynthia & John – 4.00
Walkthrough – 1.42
The niche – 4.49
The offer – 9.20
The blog – 20.43
The funnel – 25.50
The review – 7.34
The evergreen video – 10.21
The result – 2.32
The conclusion – 1.33
If those subject were explained fully then this would be a good product unfortunately it doesn't. It just leaves so much out.
The Oto's
The upsells are where the vendors get the chance to earn some money because 100% of the front end price goes to the affiliates who are promoting this and make sales.
So, the upsells are going to be more expensive and something that they will try and convince that you need, you don't.
But so you know what to expect we'll tell you what they are and how much they would cost you should you want to buy them.
OTO #1 – Advanced training – $27 with a downsell to $17
OTO #2 – Done for you package – $47 with a downsell to $37
OTO #3 – License rights – $67 with a downsell to $47
OTO #4 – Coaching – $197 – no downsell
Affiliates will get 50% of that little lot so they can earn up to $350 per sale. Now you can see why the people who are promoting this will tell you how good it is and how you need this to succeed which of course isn't true.
Final Thoughts
I was really hoping that I had found a couple of vendors that were going to buck the trend of releasing sub-standard products and seeing as their previous ones were pretty good I thought this was going to be the case.
After going through this product it's become clear that isn't going to be the case. This is such a disappointment I'm a bit lost for words.
I know people can't hit a home run every time, but the training in here is so thin it can't even be called training. It's really poor which is unfortunate.
The sales page does a good job of making this sound way better than it actually and I suspect this will get a lot of sales for the people promoting it, but I also feel there will be an equal amount of refund requests.
How many of those will be honoured only time will tell. This really is just a case of throwing together some content, making it sound great with a hyped up sales page and slapping a low price on it in the hope of getting people into a much larger funnel.
What Now?
My objective with this Passive Empire review is to give you all the information you need to make a decision whether to buy this or not, after all it's your choice, I can only present the facts as I see them.
If this has been as big a disappointed to you as it has for me then before you go I'd like to offer you an alternative, it's still affiliate marketing, but the training is way more detailed.
Wealthy Affiliate have developed a training that has and still is seeing people create full time incomes from affiliate marketing and having been teaching people since 2005 they know what works and what doesn't.
If that sounds like something you want to know more about then I have a full review for Wealthy Affiliate right here and if you like what you see then all you need to do click the banner below.
There is no need for your credit card details, all you need is an email and a name and you're all set.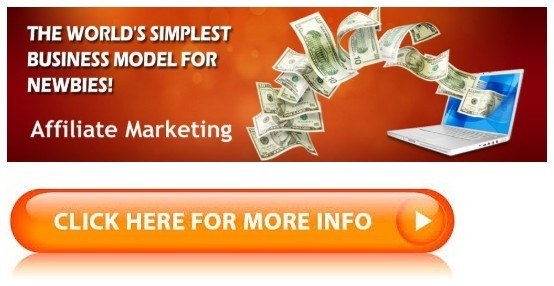 I'll meet you on the inside and be there to help you every step of the way. You'll even meet the owners who will stop by to welcome you, but whatever you decide to do I sincerely wish you all the best because there is honestly no feeling like it when you can earn money online 🙂