Welcome to my 10x Commissions Machine review. The focus of today's review is a new product by John Newman and Cynthia Benitez.
I've never come across John Newman before, but I've been lucky enough to see one of Cythia Bentiez's products and that turned out to be a good one.
But John Newman is an unknown quantity and I can only hope that he draws on Cynthia and put together something worthwhile rather than just the usual hype that fails to deliver.
I'm going to do an in depth review of this so it's going to cover all the important aspects and if you manage to stick around til the end you'll find out what we really think about this.
Before we get to that stage though we're going to be looking at the actual product to see just what it really is and what's involved.
Once we know that we'll move on to the sales page to see what sort of claims are on there and how they compare to the product. We'll even let you know who this benefit most from this.
If this product has any good points we'll highlight those and we'll also see if it's got any bad points which we'll also let you know about.
The members area will get a look before seeing what the upsells are and how much they cost, ultimately we'll wrap things up with our final thoughts.
NAME: 10x Commissions Machine
OWNERS: John Newman & Cynthia Benitez
PRICE: $12.95
WEBSITE: https://residualprofitsecrets.com/10x
10x Commissions Machine Review – What's It About?
Before we take a look at the sales page we need to have something to judge it on and whenever I have access to a product I find the best way to find out is to have a look inside and see what the overview video has to say about, I might even go through the training at this point to get a clearer picture.
In its simplest form this is about getting traffic and sending it to a blog, a Youtube channel and Email. After that you send the traffic to a bonus page.
The bonus page will be having affiliate offers on there and you will be also be using the bonus page to get free buyer leads. Ultimately all that leads to the money.
So that's the crux of it, but let's take a closer look to see what the mechanics look like.
The training starts off with setting up a website, this is done via Wealthy Affiliate which offers a free website and some free training to show you how to set up your new website.
If you are interested in a free website you can click the link, enter your email address and create a free account.
It's actually the easiest way to make a website that I've seen.
After you've done that you're going to be setting up your YouTube channel and you'll need to watch a Youtube video, but things have changed on YouTube and that video is from 2016 although it says 2020 in brackets so you might need to find your own up to date one.
You then set up your email autoresponder, this course recommends Aweber which is free up to 500 subscribers. He let's you use his 7 day follow up campaign which you'll need to edit with your details, but if you are new to autoresponders it could have done with some better training how to do things.
The next step is to find products to promote on places like Clickbank which you don't need approval for and JV Zoo and Warrior+ which do need for you to get approval before you can get an affiliate link.
After you've chosen a product the next thing to do is to create a "10x" bonus page. This requires you to use Commission Gorilla which costs $49 then $49 every year.
He doesn't give any other options at the moment, hopefully he'll give you some later.
Next is how to deliver your bonuses and this is done again via Commission Gorilla, but he does give you another here and that's using Google Docs.
This is where you would include additional affiliate links to other products like high ticket webinars.
After all that he shows you how to structure your YouTube review video and some of the equipment you're going to need as well as some tips to get your video ranking
The next training video covers how you can use your blog to get free traffic, as he does say this will take some time for this to happen.
Email campaigns are the next subject which covers the importance of sending presell emails. He also includes his email templates for you to modify.
In the next few videos he covers building a landing page, free traffic, paid traffic and how to 10x your branding. The free traffic method involves using Facebook by adding friends in buyer groups.
The paid traffic method focuses on Solo Ads which can be expensive and are no guarantee to sales.
The branding is just a video stating the importance of putting yourself out there on video even if you don't want to.
And that ladies and gentlemen is 10x Commissions Machine.
The Sales Page
Before we move on to see who this would benefit the most let's take a quick look at the sales page to see if it's just full of hype or if they are being realistic with their claims.
I have absolutely no idea why that headline says that. It claims this is an underground method that uncovers unknown secrets, but the last time I looked using Youtube, a blog and email wasn't underground or a secret.
In fact, they are the most common ways to make money online.
If you said to me show me your 10x secrets you'd expect me to show you 10 secrets wouldn't you, well that's what's on the sales page, but this has nothing to do with 10 secrets, it isn't even one secret.
They have some income proof that you honestly don't know what it is a result of using, but whatever it is it doesn't make John $5k a month.
The testimonials should really be taken with a large pinch of salt because they are generally people that are involved in affiliate marketing and do that sort of testimonial as a favour without even seeing the product let alone using it.
They reckon that this method is so simple a 12-year old could do it, but I'm not so sure. Maybe they could, but after going through this with a fine tooth comb I highly doubt it.
One thing that is really becoming the go to phrase on sales pages like this is the 3 steps thing, it only takes 3 steps, in just 3 steps you'll be making money, that sort of thing. I think I've seen some reiteration of it in the last god knows how many reviews I've done.
It's just a joke.
This also claims to be able to deliver results in mere minutes, I've never heard so much rubbish. How is it going to do that? This, after all, involves 3 separate aspects to set up which is going to take quite some time if you haven't got any experience.
So, this is going the free traffic route, no Solo Ads, and do they honestly believe that you are going to get free traffic in just 2 minutes?
If they do then there is a serious problem because that's just not possible and getting any free traffic isn't easy, it takes a lot of work.
And just because you get traffic doesn't mean you'll get sales.
This sales page is very hypey (is that a word?) and sets unrealistic expectations and certain aspects really shouldn't be believed.
Who Is This For?
I don't think experienced marketers will find anything that they don't already know inside here, but someone who is new will get a good overview of what's required to make money online.
Obviously you don't need to do all 3, you can make money by just using a blog or just using YouTube and as someone new I would probably say that taking one of those seriously will get better results rather than spread yourself too thin.
Writing a decent post takes time as does a video what with all the editing that's going to need to be done.
The Good Bits
A good base to start with
Video review and ranking templates
Free and paid traffic methods
The Bad Bits
Unrealistic sales page
2016 YouTube tutorial
Insufficient email setup training
Extra cost of Commission Gorilla
Inside The Members Area
As we've already covered what inside the members area in quite a lot of detail I don't need to go over it again, but I will show you what it looks like inside there:
This is built on the Clickfunnels platform which is very reliable, I only have one gripe with it and that is the need to keep scrolling back up to see each video as you work your way down the menu.
The Oto's
Before we take a look at the upsells I just want to give you guys a quick warning that might just save you quite a bit of money. Sometimes vendors will offer a 30 day money back guarantee on the sales page and then leave it off the upsells completely.
You only realise there is no money back guarantee when you try and get a refund. The same thing happened to one of my readers who lost $600! You can read his comment here.
You're going to see these upsells right after you buy the front end, but my advice to you is to skip them, for the moment at least.
OTO #1 – Pro version – $47 with a downsell to $37
OTO #2 – Done for you package – $47 with a downsell to $37
OTO #3 – Double reseller rights – $67 with a downsell to $47
OTO #4 – Coaching – $197 with a downsell to $147
By just buying the front end first you minimize your financial risk and then if you want to buy the upsells later you can because you'll see them inside the members area so you don't have to worry about missing out.
If you want to take advantage of the discounted prices all you need to do is click "No Thanks" at the bottom of each page 🙂
Final Thoughts
I always like it when I review someone who I haven't come across before unfortunately that doesn't necessarily mean the product will be any good.
There are bits missing from this, but in general I think it's a decent product to get you started. Like I say you will need to fill in some of the blanks and I would liked to have seen a free alternative to using Commission Gorilla.
Remember just because you set up a YouTube channel you need to consistently create videos and the same goes for a blog you need to post articles on a regular basis to gain any traction.
You've heard the saying the money is in the list, right, but you need a list in the first place in order to market to them. Building an email list isn't as easy as people make out.
If I give someone my email it's because I like their content which comes from either reading or watching what they do on a regular basis, I don't give my email to blogs that I just land on, they have to work for it.
And that's my point, this product is just the start there's so much more work to do, but if you take this for what it is and no more then it ain't a bad product.
What Next?
I really hope this 10x Commissions Machine review has answered all your questions and if it's not what you were hoping it would be I'd like to offer you an alternative.
It still has to do with affiliate marketing, but the training I want to suggest leaves nothing out and if you follow it you won't be left with any unanswered questions.
Wealthy Affiliate has been helping people since 2005 and they've been helping me for the last 5 years and they can help you.
I have a full review of WA that you can read here and if you like what you see I have some good news for you, at the moment Wealthy Affiliate are offering free membership so there is no financial risk involved.
All you need to do is simply click the banner below, no credit card needed, just a name and email address and you're good to go.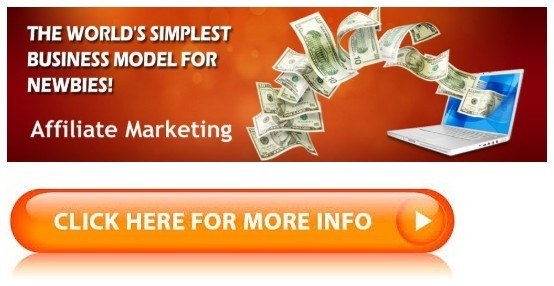 I'll meet you on the inside and be there to help you every step of the way. You'll even meet the owners who will stop by to welcome you, but whatever you decide to do I sincerely wish you all the best because there is honestly no feeling like it when you can earn money online 🙂