Welcome to my Infusion review. Today we're going to be looking at the latest product release from Mark Barrett and James Fawcett.
I've reviewed a number of products that Mark Barrett has been involved in and I have to say I've been totally underwhelmed by the quality of what he has put out.
I hope this product will buck that trend and to find that out this review is going to be the most in depth review you're going to see on this product.
I will cover all the necessary aspects in this review like what the actual product is really about as well as highlighting the good bits and the bad bits if it has any.
Whatever my decision on this I will give you my reasons for coming to such a decision in my final thoughts at the end of this review.
NAME: Infusion
OWNERS: Mark Barrett & James Fawcett
PRICE: $12.95
WEBSITE: https://grabinfusion.com/front-end1601129172392
What's It About?
Normally to find out what a product is about I just go over the overview video, the trouble with this is there is no overview of the method so I'm going to need to go through the whole thing to get an understanding of what this actually involves.
It seems the main crux of this product is to do with promoting high ticket products. It offers ways to find those offers and how to promote these effectively.
You'll learn how to build a list building funnel using Clickfunnels which is a paid service, but they also give you a free alternative in the form of GrooveFunnels which is a good option to have.
It gives you their recommended high ticket program to promote and how to promote it as well as some others to think about.
This also has a section on using chatbots to qualify your prospects.
The traffic side of things is covered with the use of Solo Ads and using Facebook.
The way they recommend that you promote these offers is to start driving traffic to low ticket items first in order to build a list then you can use your follow up sequence to include your high ticket offer.
Again they use Solo Ads to drive the traffic to the low ticket item with this sequence. Solo Ads > optin page > bridge page > offer > upgrades.
After they opt in you then start your email sequence with your high ticket offers. As he says himself driving traffic straight to a high ticket offer just doesn't work so you need to use a low ticket item first.
That basically is what Infusion is all about.
The Sales Page
Now we know what this is about and what's involved let's take a quick look at the sales page to see what the vendors are claiming this will do for you.
These guys have been in the game for quite a while and I have no doubt they can generate that sort of income, but the question is can you?
They have huge email lists to which to promote these offers to, have you? If you have then chances are you're already taking full advantage of such a rich resource, if you're not then you should be!!
If you haven't got the necessary email list in place then you're going to need to build one and that isn't going to happen in 20 minutes!
So these 'stone-cold newbies' wouldn't have had any email list so they would need to at the very least spend money on Solo Ads and quite a lot of it because Solo Ads are notoriously expensive.
But not only that they first have to build their funnel and to promote a low ticket item and then follow them up with the high ticket offers which isn't meant to be sent until at least 24 hrs after buying the low ticket item.
So they are expecting you to believe that people bought products worth $2,500 within 24hrs after being put on a totally random persons list.
Yeah, like that happened!
As with all these types of sales pages they are claiming that all it needs is 3 simple steps until commissions begin to flood your account.
Step 1 – Choose a high ticket offer
Step 2 – Blast it with traffic
Step 3 – Relax and enjoy the cash
Apart from the ridiculous notion that all you need to do is blast an offer with traffic to see results what happened to all the steps in between?
Who's going to write your emails? Who's going to build your funnel? It makes no sense to claim all it takes is those 3 steps.
Is that really what you get? Let's just take the dirt cheap traffic for an example. I can only assume that he is referring to the 0.66 cents per click, but to get that you need to spend $1,000 for 1500 clicks, not exactly dirt cheap is it.
Who Is This For?
Someone who either has an existing email list or someone who has enough money to spend on Solo Ads to build one up would be the sort of person that this would appeal to.
The free option of the funnel builder is a great addition and one less expense to have to worry about.
If you do have the money to spend, but no experience I feel this could be of use to you and get you started in promoting high ticket offers.
Of course just because you pay for Solo Ads there is no guarantee that you'll make any sales and you could just be throwing your money away which is why if you can't afford to lose it you really shouldn't be gambling with it.
The Good Bits
30 day money back guarantee
Free funnel builder option
Thorough training
The Bad Bits
Really bad audio quality
Using Solo Ads for traffic
The need for a big email list
Inside The Members Area
When you get inside the members area you'll see the main dashboard that contains all the navigation you need to find your way around the course.
The course is split into 5 modules with the bonus section at the end.
Case study
Finding and promoting high ticket products
Best high ticket programs to promote
Qualify high ticket prospects with chatbots
Traffic sources
Bonuses
The training here does a good job of giving what you need to accomplish the goal of promoting high ticket programs, of course promoting and getting sales are 2 totally different things.
The Oto's
As with all these types of products there are upsells involved. This has 5 of them to consider.
OTO #1 – Infused money pages – $37 with a downsell to $17
OTO #2 – Done for you package – $197 with a downsell to $97
OTO #3 – Cash automators – $47 with a downsell to $27
OTO #4 – Unlimited traffic – $197 with a downsell to $97
OTO #5 – License rights – $97 with a downsell to $47
That is just ridiculous. Knocking $100 off two of those upsells just for pressing no thanks at the bottom of each page is something that would leave you feeling like you'd been ripped off had you bought the same thing for the full price.
Do you need these? Absolutely not. They are only there for the vendor to make some money because 100% of the front end price goes to the people promoting this.
One thing I will say is when you see them don't think you need to instantly buy them, they are available inside the members area so you can always get access to them and buy them at a later date if you want.
Final Thoughts
To be fair with the track record of these guys I wasn't expecting a great deal from this, but it just goes to show you should always give people a chance to change.
The sales page has the usual hype on it, but if you can get past that then the product itself isn't too bad, alright you're going to need money for this to stand a chance of working and you're going to have to realise sales aren't going to fall into your lap.
If you can get your head round that then this wouldn't be a bad purchase. There is some good training in here as long as you have a good set of speakers because you need to crank up the volume to be able to hear what he's saying.
Forget about the upsells, you don't need them. Stick with the front end and get results with that first before you even start to think about spending more money.
What Now?
I hope this Infusion review has given you all the information you were looking if it hasn't let me know what else you'd like to know about and I can incorporate them in future reviews.
If this hasn't turned out to be what you were hoping for then I'd like to offer you an alternative before you go looking for something else.
You don't need to promote high ticket items to make money with affiliate marketing and that's the beauty of affiliate marketing, there is so much choice, you can promote almost anything you can think of.
The main thing is learning how to do it the right way and that's where Wealthy Affiliate comes. At the moment there are people just like you who are having great success having learnt the ropes at Wealthy Affiliate.
They've been around since 2005 and as member myself for the last 5 years I can totally recommend them. I have a full review for Wealthy Affiliate here that you can read to see what they are about and how they can help you.
All you need to do is simply click the banner below, no credit card needed, just a name and email address and you're good to go.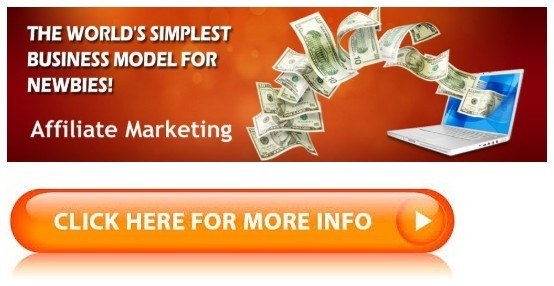 I'll meet you on the inside and be there to help you every step of the way. You'll even meet the owners who will stop by to welcome you, but whatever you decide to do I sincerely wish you all the best because there is honestly no feeling like it when you can earn money online 🙂