Hey guys welcome to my Blue Hustle review. Today we're going to be reviewing a new product by Shan Din who is also new to me which hopefully increases the chances of this being something worthwhile rather than some of the usual rubbish from the vendors I usually see.
This claims to be able to show you how to turn $5 into $500 profit over and over again by turning a PLR product into a master piece which you can launch into the marketplace.
This review will go through the entire product to see what that involves before we see what the vendor claims on the sales page.
I'll be telling you who this would suit the most as well as highlighting any bad bits and any good bits. You'll be able to see what the Members area has inside it and what the upsells are and how much they cost.
Perhaps the most important part will be left until last and that our final thoughts on whether this stands any chance of making you some money or if you'd just be wasting it if you bought this.
so, without further ado, let's see what this review has in store….
NAME: Blue Hustle
OWNER: Shan Din
PRICE: $12.95
WEBSITE: https://shandin.clickfunnels.com/blue-hustle-fe-sales-page
What Is Blue Hustle About?
Before we can gauge what the claims are on the sales page we need to have something to compare them to and whenever I have review access there is no better way than to go through the product which is exactly what we're going to do now.
The crux of this product is you take a PLR product and rebrand as your own. Obviously it's not that easy and we'll take you through the steps of how this product is laid out.
First of all you need to find the PLR product that you are going to use and he gives you both paid ways and free ways to find the PLR you need.
The next step is to go through the PLR content. You'll leave all the good stuff in there and remove all the rubbish. Then you can search online for the subject matter and find good content and get ideas from that and put that into the ebook.
Images play an important part and you'll be adding relevant images as you go along. These can be found free from various sites like Pixabay.
What you need to do next is to find a product name and create a logo. The resources for both of these are free so you don't need to pay for expensive services.
You need a website is to host your sales page where people will be sent to you need to so you need to install Thrive Architect which you can get installed from Fiverr for $5
After you have that installed you need to build a landing page which is shown to you in a very straightforward fashion and allows you to follow along.
You then create a thank you page where people can download your product.
The next step is to list your product on Warrior Plus and create the offer. Once you've done that the next step is to make an upsell page and the upsell download page.
To finish off you'll be setting your upsell offer up on Warrior Plus just like you did with the main offer.
And that is basically what Blue Hustle is all about. This actually reminds me of an old product I reviewed about 3 years back called Pimpr which I really liked.
I actually think this does a better job than that one did.
The Sales Page
Now we know what this is about and what's involved in the process let's see what the vendor has to say about the product on the sales page.
Could a stone cold newbie do this? Yes I think they could. The training in here is very well explained with very little missed out.
The only problem I could see is if you haven't got a website because that is the only thing that is lacking, no training on setting up a website.
I have to say after being through the entire sales page it's difficult to remember one that has been so honest, take a quick look at this statement:
You very rarely see anything like that on a sales page, it's normally all hype.
One thing I was a bit disappointed to see was the inclusion of a familiar statement that all it takes is 3 steps, he really didn't need to put that.
As a whole though it seems a very honest sales page.
Who Is This For?
Anyone who is looking to launch their own product, but doesn't know where to start will find this a great resource to have. Even people with no experience will be able to make this work.
The training is such that if you can follow instructions you will set everything up the right way even adapting the original PLR product.
The Good Bits
30 day money back guarantee
Step by step training
Very good advice
A very actionable method
The Bad Bits
No training on setting up a website
?????
Inside The Members Area
The times arrived for a look inside the members area to see what that looks like and what is in there. One thing to mention before we go inside is the upsells that you're going to see after you buy this, but before you get access.
I really wouldn't buy them, not at this point anyway, we'll go over what the upsells are in next section, but for now just skip past them.
The layout inside here is a list style one that works very well. His advice in the welcome video is to go through the training at least twice before you start to implement it so that you fully understand the process and I think that is very good advice.
The full training is as follows:
How to search and get free PLR products – 13.32
How to consume the PLR content and improve it – 12.12
Find your product name – 3.34
Create free logo – 4.11
Turn logo into smart mockup – 3.59
Install page builder – 4.04
Step by step walkthrough of Thrive Architect – 14.16
Creating thank you page – 8.03
List product on W+ – 12.20
Offer creation in W+ – 13.06
Step by step OTO sales page – 11.59
OTO download page – 15.27
Upsell setup in W+ offer section – 11.58
Complete system – 5.40
Conclusion + support – 7.14
There is also a 44 page PDF to accompany this and that is something that he recommends you go through so all the training makes even more sense.
Ass you can see you get a lot of value from this and I just wish more vendors would follow suit because this puts a lot of other products in the shade.
The Oto's
This has 4 upsells and anyone who visits this blog on a regular basis will know I'm not the biggest fan of upsells, I've known people to have lost a lot of money on them.
My advice as always is to give the front end the chance to make money first then you can think about the upsells.
OTO #1 – PLR golden bundle – $27 with a downsell to $17
OTO #2 – Full access to my 2020 product releases – $97 with a downsell to $47
OTO #3 – 1 on 1 coaching – $197 with a downsell to $97
OTO #4 – Multi resell license – $27 with a downsell to $17
You're going to need to make a choice because normally you can access these inside the members area, but this product doesn't have that option so you'll only see them once, but that doesn't change my stance on them.
Final Thoughts
I've never come across Shan Din before, but I'm glad I have now. He has been like a breath of fresh air, a real pleasure to review.
The detail he has gone into should be a yardstick for other vendors to follow, they won't but they should do.
The method is simple and very actionable. Will it make you rich overnight? No, of course not, but he doesn't claim it will do.
You're going to need to put in the work, but with this you have a blueprint to follow and there is no reason why you shouldn't make money with this.
It will probably take a while for affiliates to get to know your name, but once they do you'll have people promoting your product especially if you have done your job properly.
You'll then be able to build up a buyers email list which will be priceless in the future.
I have absolutely no hesitation in approving this as a viable way to make you some money.
What Now?
I really hope this Blue Hustle review has given you all the information you needed to make your mind up about buying this. I'd like to offer you a solution for the lack of training regarding building a website.
Wealthy Affiliate will actually give you a free website plus 10 free lessons on how to set it up right, so it will be the perfect accompaniment for Blue Hustle.
If you want to know more about them you can check out my full review for Wealthy Affiliate here and if you like what you see you can join them for free.
There is no need for your credit card details, all you need is an email and a name and you're all set.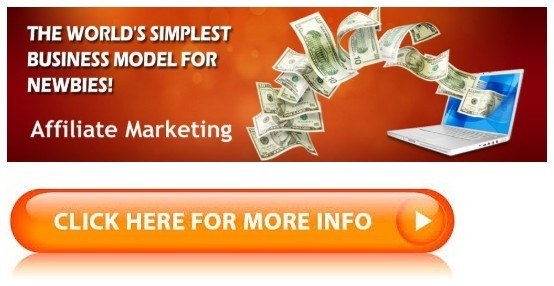 I'll meet you on the inside and be there to help you every step of the way. You'll even meet the owners who will stop by to welcome you, but whatever you decide to do I sincerely wish you all the best because there is honestly no feeling like it when you can earn money online 🙂