Welcome to my Kash Kow Income System review. Today we're going to be looking at the latest release from Jason Fulton who has featured on this blog many times in the past.
His last product I reviewed didn't fair too well, in fact most of his stuff is pretty rubbish if I'm being totally blunt, but as with all those other products this one is being touted by affiliates as the best thing since sliced bread.
This has been out for a couple days now and if you were to believe the search results you'd think that this really is going to be the one to finally make you some money online.
Just be careful of those fake reviews because they are only in it for one thing ……. a commission and they don't care how they get it.
The good thing you've landed on this review and you'll be pleased to know this is going to be an unbiased review because I'm in no way affiliated with this product which means I can be totally honest with you.
Just so you know what to expect in this review we'll be taking a look at the actual product and we'll see how that compares to the claims being made on the sales page.
We'll give you some idea who this would benefit the most, be that the vendor or you before going over any good points and any bad points.
The members area will also get a look to see what's inside there and we'll go over the upsells to see what they are all about before giving you our final thoughts.
NAME: Kash Kow Income System
OWNERS: Jason Fulton & Seun Ogundele
PRICE: $19
WEBSITE: http://www.kashkowincomesystem.com/kashkow-fe-live1598187725322
Kash Kow Income System Review – What's It About?
Relying on the sales page to let you know what a product s about is a very risky way of doing things, very rarely do they tell you exactly what it is you're actually expected to buy.
Which is why I like to have a look at any overview video to get a better idea of what a product is about, obviously you don't have that luxury, but you do now 🙂
This basically a two part product consisting of a page builder and a built in traffic section. The page builder isn't anything special, but it does it's job.
It has the ability to add images which are free from sites like Pixabay which is ok, but you do tend to see them a lot on other sites.
It's actually meant to have templates that you can use, but for some reason I'm not getting that. All I'm getting when I create a site is a totally blank page which I have to build from scratch which if you're not design minded could be a problem.
You also have a section that has some selected products along with email swipes which you can use with your autoresponder.
The products do require you to be approved in order to promote them which can in itself be a real headache if you're new to the game.
Now it's all well and good having your page, but what good is that without getting eyeballs on your offers? Well this does have it's own built in traffic which is meant to be able to get you traffic from Instagram.
It allows you to broadcast your message to thousands of Instagram users. From what I can gather they are saying that you can message random people without their consent which is strictly against Instagram TOS.
As you can see if you send people unsolicited messages you'll very likely have your account shutdown because Instagrams' algorithm will find you and then that'll be it, goodbye Instagram.
And that is Kash Kow Income System in a nutshell.
The Sales Page
Now we know a bit more about this let's quickly take a look at the sales page and see what sort of claims they are making on there.
Well I think we all know that monetizing one billion potential buyers is a load of baloney. As for doing it with in minutes must be some kind of joke.
I don't know if Jason Fulton has become shy all of a sudden, but the voice in the sales video that claims to be Jason Fulton isn't.
Looking through that video I found a part that rings true for a lot of products I see the trouble is it looks like it will be true for this as well:
One thing I will say, this is a huge sales page, it's absolutely massive. I get the impression from this that they are trying to convince you that all these millionaires that are on the sales page are somehow attached to this which of course they're not.
The rest of the page is just as full of hype and you shouldn't really believe it.
Who Is This For?
As with most of these kinds of product there is only one kind of person that they are hoping to get and that is someone who is new and doesn't know any better.
The only people this is will benefit is the vendors.
The Good Bits
Quite a good page builder
100 day money back guarantee
The Bad Bits
No templates (for me)
Possibility of not maintaining the sites
Can't seem to integrate autoresponder
Goes against Instagram Terms and conditions
Inside the Members Area
Before we take a look at the members area I need to give you a heads up about the possibility of losing a lot of money on the upsells. These are the things that you'll see right after you buy this, but before you get access to the product.
If you look at Matthews comment here you'll see that he fell foul of a little trick vendors sometime play and that's leaving any refund off the upsells so you can't get your money back.
Hopefully that won't happen to you, but I just thought you need to be aware of what could happen.
This is what the members area looks like along with the traffic section:
To be fair they are pretty easy to navigate around and something that I just found out is that if you go to your account settings and find your membership you can upgrade for nothing, nada, zilch.
I think it must be an oversight, but at least I get to see the templates now.
The Oto's
Let's quickly go over what the upsells are, how much they cost and if there are any discounts available for you
OTO #1 – Kash Kow platinum – $37 with a discount to $32
OTO #2 – Done for you package – $197 with a discount to $97
OTO #3 – High ticket igniter – $77 with a discount to $47
OTO #4 – DFY buyer traffic – $97 with a discount to $77
OTO #5 – Commission multiplier – $67 with a discount to $47
OTO #6 – DFY franchise – $197 with a discount to $97
In light of what Matthew went through buying the upsells would be a waste of money in my opinion. If you did happen to buy those what would you be thinking right now knowing that you could have got them a lot cheaper? I mean how can they drop $100 on some of those?
I'm pretty sure you'd be feeling pretty upset right now, I know I would. Oh I nearly forgot to tell you, in order to get the discounts all you need to do is click "No Thanks" at the bottom of each page 🙂
Final Thoughts
I'm sorry to say that Jason Fulton seems to be someone who doesn't like change. This product is no better than some of his others.
There was one product I reviewed called Re-Kaching which was about using Instagram as well for traffic and that one could also get your Instagram account banned.
You can read numerous complaints about Jason Fulton on this site alone, complaints about products not working, not refunding people, not being able to access upsells that people had bought, the list goes on.
I think they are going to get the same sort of complaints with this product.
One of the main problems I have is the amount of people giving this a positive review. That can only mean that they haven't even bothered to go through the product and just repeated what the sales page says.
And if that's all you saw then yes you would think this is a great product, but as we now know it's not all that and I won't be approving it.
What Now?
Do you need special software to make money online? No of course you don't, but vendors like this will try and convince you otherwise.
The funny thing is the majority if not all the product vendors don't even use their own products because they know full well that to make money online you only really need one thing …. a website.
It's as simple as that Once you have a website it opens up all sorts of avenues, but the thought of having your own website scares some people.
They think it's way too complicated and in the beginning it was, you'd virtually need to code it yourself, but not today. Technology has advanced so much that you can create a website in under 30 seconds.
Don't believe me?
Wealthy Affiliate has a training video that shows just that, you can see it here.
The good thing is they are offering free membership at the moment and with that you'll get a free website plus ten free lessons on how to set up your new website the right way.
All you need to do is simply click the banner below, no credit card needed, just a name and email address and you're good to go.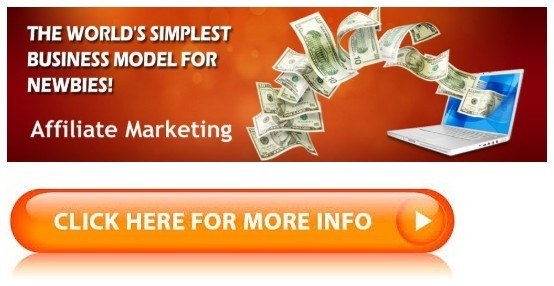 I'll meet you on the inside and be there to help you every step of the way. You'll even meet the owners who will stop by to welcome you.
Whatever you decide I wish you the best in your online endeavors and remember I'm here to help you anyway I can 🙂