Welcome to my Animal Kingdom Anarchy review. Today we're going to be looking at the latest product release from the zoo keeper who is Dawud Islam.
This is a guy who has got himself a bit of a reputation for releasing any old rubbish so that he can keep to his schedule of releasing a product every 2 weeks.
By his own admission he doesn't have any original ideas and just bases his many products off other peoples work. His first couple of product weren't too bad, but after that they just seemed to be the same old stuff which of course they were.
This is getting released today, but already I can see all the usual reviews that say how great a product is, but I don't know if you've noticed, but they say that about every product they review.
If you were to have a quick look at any of those websites you'll see all the reviews are positive and all they really do is just repeat what the sales page says without giving you any real value.
For those of you who are new to this blog, welcome, I hope you find these reviews helpful and I am someone that doesn't really care is product vendors get upset with me because first and foremost I'm here to help you not them.
Please don't misunderstand me I'm not here to just slate all products you only have to look at the approved section to see that.
I will be giving you an impartial look at this product and what comes with it and good or bad you can be sure I'll let you know either way.
NAME: Animal Kingdom Anarchy
OWNERS: Dawud Islam & Kong P
PRICE: $14.95
WEBSITE: https://animalkingdomanarchy.com/vip42022279
Animal Kingdom Anarchy Review – What's It About?
Normally what I like to do is to take a look at the overview video which I have done, but it's not really clear what you have to do with it.
Inside the members area there is 35 different products, some form Dawud Islam and some from various other vendors.
He does say at the beginning of the overview that you may want to dip in and out of the different products depending on what your needs are at the time because there are hours and hours of training.
So it looks like this is just a collection of courses, information overload anyone! The biggest trouble with having that many different courses is that you are going to be massively confused.
You'll wonder which one is the right one to go with and you won't know which way to turn for the best.
There isn't a lot more to say about what this is, basically that's it.
The Sales page
Whenever I review a product I always like to see what sort of claims are being made on the sales page. One thing I will say about Dawud Islam is that generally his pages are pretty good.
By that I mean they aren't full of hype. When he partners up with other people that's when things start to go south and he has a partner for this one so it'll be interesting to see if he's managed to resist the temptation to fill his page with nonsense.
There's a video on the sales page and I have to say he's very transparent about what you get, there is even a list of all 35 products on the page.
The only thing i could find on the sales page was where it says that you can start a new business today which of course is never going to happen.
Even if you know what product you're going to study first you're going to have to learn all about it and that isn't going ot happen overnight unless the products are those pie in the sky type that promise so much and deliver so little.
Who Is This For
This is most definitely aimed at the newbie, someone who is looking to gain some knowledge about affiliate marketing. Anyone with any experience won't find any value in here and they wouldn't even buy it in the first place.
The Good Bits
A lot of products for one price
All in one place
30 day money back guarantee
The Bad Bits
Too much information
Questionable quality of the products
The need to give your email with each product means you'll be spammed to within an inch of your life
Inside The Members Area
Before we get into the members area there is something you should know about upsells, these are the things you'll see right after you buy this, but before you get access to you purchase
What can happen is that vendors will offer a 30 day money back guarantee on the front end and then leave it off the upsells, you naturally think they have guarantees as well and buy them.
It's only when you go to get a refund that you find out you can't. The same thing happened to Matthew when he lost a lot of money, you read how much he lost in the comments here.
My advice is to skip the upsells, at this point anyway. You're not going to never see them again because you can always buy them inside the members area.
Talking of members area here is what it looks like:
It's all pretty easy to get around, but one thing I will say is that when you start working your way down the menu you might think that nothing is happening.
What you need to do is scroll back up to the top for each product you click.
The Oto's
Let's take a quick look at what the upsells are, how much they cost and if there are any discounts available for you.
OTO #1 – Pro version – $37 with a discount to $17
OTO #2 – Mega traffic package – $197 with a discount to $97
OTO #3 – Reseller rights – $37 with a discount to $17
OTO #4 – 3 x DFY weekly campaigns – $197 with a discount to $97
OTO #5 – Launch with me – $997
For all his insistence that the front end is more than enough to get you making money they still want you to spend big on the upsells.
Final Thoughts
I'm not really sure what to think about this one if I'm totally honest. On the face of it it looks a great deal, 35 products for the price of one what could possibly be wrong with that?
I touched on it a bit earlier on and that is total confusion and being left not knowing what to do and which way to turn for the best.
That being said there is nothing stopping a person from saying right, I'm going to fully focus on Cougar Commissions for example and ignore all the rest.
What will happen in the majority of cases curiosity will get the better of them and they'll get halfway through that course and decide to fully focus on Monkey Mailers and so on and so on.
My biggest negative with this is there is no structured training, everything is all over the shop, but for the price you are getting a lot of content, not all of it any good it has to said, but there are some nuggets in there.
It's for that reason that I'm approving this, but only just.
What Now?
I'm a big fan of having a plan laid out so I know where I'm going. Imagine being the Captain of a ship with no course set after leaving harbour, sure you'd move, but probably not in the direction you want.
The training I used to implement my plan has set points where you can measure where you are in relation to your goal if I hadn't found Wealthy Affiliate when I did I would be like that ship, drifting aimlessly, hoping to somehow make it all work.
Although it's taken a lot of time and effort I can enjoy paydays like this: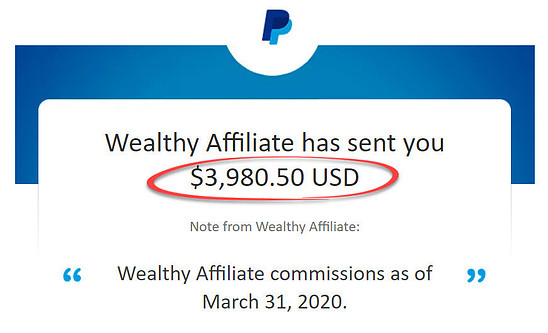 And don't forget that's just one income source, the key to this business is having multiple sources of income.
Imagine having 3 or 4 sites all producing money like that. I think you can see the potential.
At the moment Wealthy Affiliate is offering free starter memberships so all you need to do is simply click the banner below, no credit card needed, just a name and email address and you're good to go.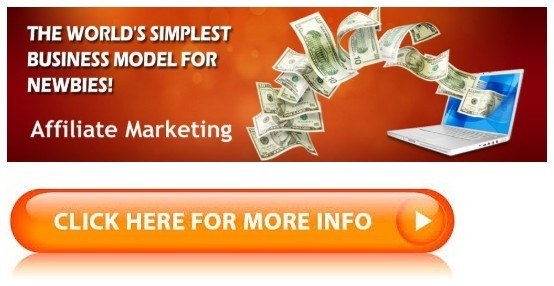 I'll meet you on the inside and be there to help you every step of the way. You'll even meet the owners who will stop by to welcome you.
Whatever you decide I wish you the best in your online endeavors and remember I'm here to help you anyway I can 🙂