Welcome to my uProfito review. Today we're going to be looking at the latest product by Jason Fulton. This has been out for a couple of days now and I've just checked the other reviews and if they are anything to go by this should be a game changing piece of software because I couldn't find one person that said anything negative about this.
I've had the chance to review a number of Jason Fulton products in the past, 15 to be precise, and I haven't actually found any of them to be any good.
So it'll be interesting to find out if all the other reviews are telling the truth or if this is just another in a long line of rubbish products.
Rather than just repeat what the sales page says this review is going to compare the actual product to those claims on the sales page, we'll also go over who this is going to benefit most before telling you the good parts as well as any bad parts.
I'll take you on a tour of the actual members area so you'll know what's in there and we'll take a look at what the upsells are and how much they cost.
Ultimately, we'll finish off with our final thoughts as to whether this is the product everyone else is saying it is or if it's a complete lemon like their other products and something you should stay well away from.
So, without further ado, let's get this review started….
NAME: uProfito
OWNERS: Jason Fulton & Seun G
PRICE: $19
WEBSITE: https://www.uprofitotoday.com/today
uProfito Review – What's It About?
Before we take a look at the claims on the sales page we need something to compare it to and the best way I know to find out what a product is really about is to checkout the overview video inside the members area, unfortunately there is no overview.
So what I found out was that uProfito will allow you to set up websites either on your own domain or a sub domain on their server.
The main content of the websites is video. The website gets videos' from Youtube via an API.
After setting that up you can then monetize it by adding banner ads inside the videos' or by utilizing the video ads that you normally see on Youtube by way of Google Adsense.
To be honest it's not made clear if the videos' are creative common videos'. If they aren't then you're basically profiting from other peoples hard work which apart from being a bit naughty I'm not even sure if it's legal.
Just to be clear this isn't the Youtube partner program where you need 1,000 subs and a minimum amount of watch hours, but there are still certain requirements that you need to meet like over 2 million video impressions each month.
One of the most important parts of any site is getting traffic to it, without traffic it's just a website. The way uProfito gets traffic to the websites that you create is by sharing your website link on social media.
And that is basically what you're going to get with uProfito.
uProfito Sales Page
Now we know the ins and outs of uProfito let's take a quick look at the claims being made on the sales page to see how realistic they are.
Now, I'm not saying that's total rubbish, but seeing as this relies on ads it's totally unrealistic to think that you're going to be making that kind of money.
It's obvious that to get to that point is going to take a lot of time and effort.
It's never going to take 90 seconds to get started, especially if you are new, you need to go through the training to get yourself familiar with what you need to set up. As for no spamming social media that's exactly what you're going to be doing to try and get any traffic.
According to the sales page this is a 3 step process that only requires you to:
Login
Activate
Profit
Step 3 reckons you'll be bombarded with free traffic and profits and step 2 says all you need to do update a few details so you get paid. I'm not sure what planet these guys are on, but it must be nice to live there.
As we know to actually qualify for Adsense you need at least 2 million video impression each month. Do you really think that just by putting together a website you're going to hit those numbers?
The rest of the sales page just repeats itself with statements like this:
Sorry, but that's exactly what you need to do.
The rest of the sales page pretty much just repeats the same thing over and over with a few what could you do with all the money you'll earn from while you're sleeping thrown in for good measure sort of stuff.
Who Is uProfito For?
This is aimed at people that are new to this kind of thing and while it does create video websites anyone who know the first thing about building websites will know there is a lot more to it than just gathering videos'. Getting the traffic will require a very big following on social media and I mean big.
So if you haven't really got any followers of any real size you're going to struggle big time.
The Good Bits
100 day money back guarantee
Does actually put together a website
No coding skills needed
The Bad Bits
The legality of monetizing other peoples video
The need for a big social following
The need for 2 million impressions to be able to put the Adsense on the videos
Inside uProfito Members Area
Before we get to look inside the members area I need to give you a quick heads up about the upsells that you're going to see straight after you buy this, but before you get access to your purchase.
Sometimes vendors will purposely leave any money back guarantee off of the upsells. I've had readers contact me to tell me that they have lost out on a lot of money because of that.
Matthew lost $600 bucks when it happened to him when he bought one of Jasons products. So please be careful guys.
Once you do get into the members area you'll see this dashboard:
I've circled that part under that traffic block and I have absolutely no idea what that means. I created one website with nothing added to it, no videos' nothing. I haven't shared it anyway, it's not monetized in any way so why is it showing 1582$???
If anyone can shed some light on what that means I'm sure everyone would be grateful to find out.
There are some DFY websites that you can 'Clone' but you obviously need to add your own ads via Google Adsense which as we know will require those 2 million impressions which will take some time to achieve.
The Upsells
Let's take a quick look at the upsells that are part of this package and see if you can get them any cheaper should you want ot buy them. By the way you can still get access to these inside the members area so you don't have to think you'll miss out on them if you don't buy them when you see them after you buy the front end.
OTO #1 – uProfito Deluxe – $37 with a downsell to $32
OTO #2 – DFY – $197 with a downsell to $97
OTO #3 – DFY Traffic – $97 with a downsell to $77
OTO #4 – Premium – $67 with a downsell to $47
OTO #5 – Tube Traffic – $77 with a downsell to $47
OTO #6 – Reseller rights – $197 with a downsell to $97
I'd like to know your thoughts on those downsells. How would you feel paying $197 only to find out you could have got the same thing for $100 less?
I'm pretty sure you'd be pretty angry about it and probably feel like you'd been ripped off, I know I would.
If you feel the need to buy these upsells which I don't recommend you do you can get those discounted prices just by clicking "NoThanks" at the bottom of each page.
Final Thoughts
At first glance I thought this could be quite a good product, but the further I looked past the superficial facade it became clear that like most of these products there is a lot more work involved than they are willing to let you know about.
I checked some of the videos' on the DFY sites and unfortunately not one of them were creative commons license which brings up that question about this being legal.
You're basically stealing someones elses video that they have worked hard on and trying to make money from it for yourself. If the person whos video it is finds out I really don't know what the repercussions would be.
I personally wouldn't want to risk that let alone the fact I wouldn't want to do that to other peoples work.
Then of course you have the whole subject of getting traffic which you're supposed to believe is as easy as sharing your website link on social media platforms.
A website remember that pulls in video from Youtube. Unless the content is unique people can easily just watch them on Youtube there's nothing special about the videos' on you site.
You then have to get to the 2 million impression a month to even let you put adsense on your site and don't forget adsense doesn't pay a whole lot of money.
With all things considered I can't approve this Jason Fulton product either.
What Now?
When it comes to content it's always better to create your own, you're not going to put yourself in a position where you could potentially be prosecuted for profiting from other peoples work.
This website you're on right now is totally unique content, it's nowhere else on the net unless someone stealing my work of course.
I've never been a big fan of just getting traffic from social media, it has it's place of course, but you need other ways like organic visitors which is something you won't get form uProfito.
Wealthy Affiliate has been teaching affiliate marketing since 2005, they teach you how to create a website in under 30 seconds.
As you know creating a website is only the beginning you need to know how to create good content, how to rank in the search engines for organic traffic and how to monetize it correctly.
I found them 5 years' ago and although it's taken a lot of time and effort I can enjoy paydays like this off my own effort: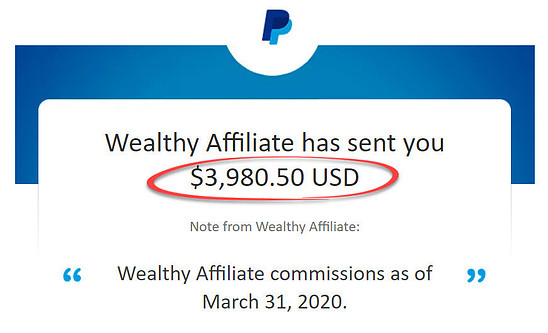 And don't forget that's just one income source, the key to this business is having multiple sources of income.
Imagine having 3 or 4 sites all producing money like that. I think you can see the potential.
At the moment Wealthy Affiliate is offering free starter memberships so all you need to do is simply click the banner below, no credit card needed, just a name and email address and you're good to go.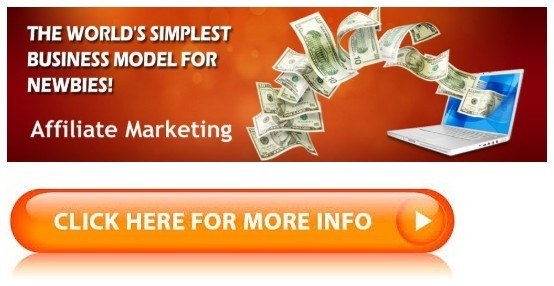 I'll meet you on the inside and be there to help you every step of the way. You'll even meet the owners who will stop by to welcome you 🙂