Welcome to my iViral X review where we will be taking a look at the latest release from Billy Darr and his friends, all I can say is I hope it's better than his other efforts which quite frankly I found pitiful.
The trouble is he likes to rehash old products with a new name, but they are basically the same product with just a different angle, sometimes not even that.
And if that wasn't bad enough a lot of the time they didn't even work and as for previous customers, well you might want to take a look at the comments on one of his previous products here.
These guys have such a terrible name in the MMO industry that you only have to mention their name and people in the know will stay well clear of their products.
I even had a reader tell me I should have a worst of the worst page to highlight people like Billy Darr and Justin Opay
Unfortunately it's the people who have yet to come across them that tend to fall for all the hype on the sales pages and of course all the fake reviews that don't tell you the truth.
This product has been out a few days now and having had a quick look at the other reviews all I can say is that the vendors must have turned out something good this time cause I couldn't find one 'review' that didn't give less than the usual 9 out 10 score.
Mind you most of them were just repeating what the sales page says, they don't actually take the time to look at the product to see if it is any good or not which is a real shame cause people will look at those and probably buy whatever they're promoting cause they've said it's a great product.
Sorry, I went off on one there, but that sort of thing really annoys me.
Right, time to find out if this is as good as the others are saying:
NAME: iViral X
OWNERS: Billy Darr, David Kirby
& Justin Opay
PRICE: $18.90
WEBSITE: http://iviralx.co/brand-new
What Is iViral X About?
What I'm going to do is let you know straight away what this is and then we'll move on to what the sales page says this is.
This is a cloud based piece of software that looks incredibly like Traffic Robot 2.0 so I'm going to stick my neck out here and say this is a rehash of an old product that I couldn't get to work.
Just like with Traffic Robot you use your social accounts to repost viral content and this is supposed to make that process easier.
The problem with that is they didn't really work like they were intended to so it will be interesting to see if anything has changed with this one, apart from the name of course 🙂
The Sales Page
OK, so now we know this is just old product with a new name let's see what they're claiming on the sales page.
Hmm …… Brand new?? I don't think it is. Buyer traffic in 60 seconds of less?? no, I don't think so.
These guys seem to have something about making claims like that, let me show you:
See what I mean. Its pretty incredible really and I don't mean that in a good way.
I didn't find any truth in any of those headlines and to be honest I'm not expecting the headline for this product to be any different.
The rest of the sales page is overly long and full of hypey statement that look like all the rest of his sales pages for all the previous incarnations of this software.
Stuff like this:
You're never going to be able to push a button and get UNLIMITED TRAFFIC let alone in 60 seconds or less. With these products that claim all it takes is 3 simple steps I like to add my own 4th step ….. Asking for a REFUND!!
I'm actually serious on that last point, step #4 is going to be the most used step believe you me.
The you have the 'Testimonials'. Now I'm not sure if the people giving them are retarded, but something strange is going on cause no-one in their right mind would say the sort of things they are saying.
You just know this is an old product when you see this in the dashboard;
In case you didn't know Google + shut down some time ago, perhaps someone would be kind enough to tell that to Billy and his mates LOL.
Inside iViral X
I think it's safe to say the sales page is a bust and you really shouldn't take too much notice of it. So now it's time to get inside and see just how this works or not as the case may be.
Before we do that let me just tell you what to expect if you buy this. If you haven't bought a product like this before you're probably going to be expecting to get access to it straight away.
You'd be wrong unfortunately. Products like this have what are known as upsells and this one has a crazy amount, 5 to be exact.
I'm going to tell you now, stay away from them, they're expensive and you don't need them. I will leave the links to them in case you want to take a look at them at a later date, but for now forget about them, just move on.
OK, so once you've got past the upsells you'll find yourself in the dashboard area:
which like I've already said looks not just like traffic Robot 2.0, but also Viral Commission Machine as well!
Along with the software you get training, I shouldn't really call it training cause it's nothing of the sort. In fact, it's just 4 short videos.
Video 1 – Big Picture Overview – 6.28
Video 2 – Accessing The Software – 3.11
Video 3 – Finding Viral Content – 3.04
Video 4 – Your First Campaign & Getting Traffic – 4.11
And that 's it. The biggest problem for me was he doesn't show you the end result, he doesn't show you how this actually uploaded anything to any social accounts and I think that says it all really.
Now, while the software did mange to retrieve videos from dailymotion, getting them from Youtube was a total bust.
I decided to use a short 35-second video to test this out and just like the others this gets stuck in processing then just crashes:
Needless to say I didn't bother with the rest of the 'features'.
The Oto's
The upsells are just a way to fleece you out of more of your money and like I said there are 5 of them
OTO #1 – Unlimited Edition – $47 with a discount of $10 – http://iviralx.co/unlimited
OTO #2 – A.I Edition – $42 with a $10 discount – http://iviralx.co/ai-edition
OTO #3 – 10K Daily Edition – $42 – no discount – http://iviralx.co/10k-edition
OTO #4 – Supreme Edition – $42 – With another $10 discount – http://iviralx.co/supreme
OTO #5 – Luxury Edition – $197 – This has a $100 discount – http://iviralx.co/luxury
To get those discounts simply click "No Thanks" at the bottom of each page.
Final Thoughts
I don't think you need to be told what I think of this, but let me just go over some points again. The sales page has very little relevance to the actual product you're getting, it's just a page full of hype.
They make it sound so fantastic, just 3 simple steps, but in reality and as with a lot of software, it just doesn't hold water.
But the problem is there are a lot of people who will believe all that BS.
There is nothing in that software that you can't do yourself and do it better. It's just an old product being rolled out again with a new name.
An old product that was never of any real use to anyone and there have been reports of people who have bought previous versions and having problems with bugs, it not work properly and when they've asked for a refund been met with stalling tactics like Christian in the comments here.
I think it's safe to say I won't be approving this.
What Now?
As I've already said you don't need this software to do what it is supposed to do, you can easily do it yourself., But do you really want to spend your time spamming your social media accounts with affiliate links?
I know I wouldn't want to. I do affiliate marketing the right way, the sustainable way.
You don't need any fancy cloud based software that could stop working at any time or not even work at all. What you need is your OWN website, it's like a piece of real estate.
Having your own website is like building your house on rock solid foundations, without that your house will crumble and fall and the same goes for your online business.
The best way to build those foundations is to create a FREE account at Wealthy Affiliate. It's what I done over 4 year ago now and I haven't looked at another "shiny object" since, well, only to review them LOL.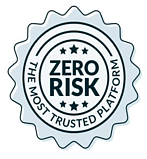 What you need to do is Click the banner below to get instant access and start your amazing journey and just copy what I have done.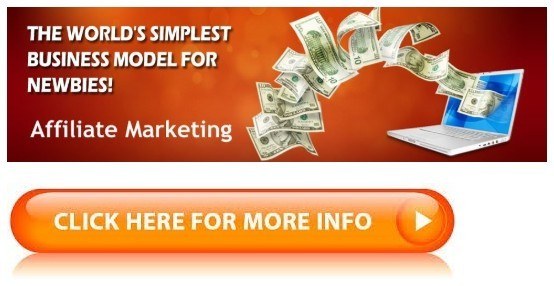 I'll be there to personally welcome you on the inside and help you every step of the way 🙂