Today we're going to be looking at a program that claims anyone can use to start making money today, but is Slick Daily Profits a scam? Let's find out…
NAME: Slick Daily Profits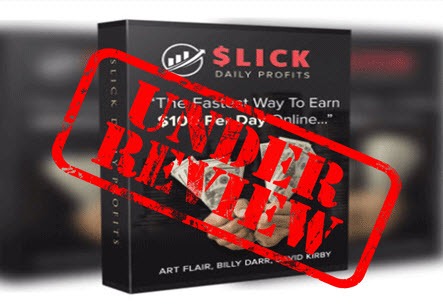 OWNERS: Billy Dar, David Kirby and Art Flair
PRICE: $47 £8.80
WEBSITE: https://billydarr.clickfunnels.com
OVERALL RANKING: 2 / 5 stars[yasr_overall_rating size="medium"]
so what is Slick Daily Profits about?
Let's start with the sales page to see if we can find even the slightest clue as to what it is this program is about.
Well it's 100% newbie friendly and very quick to set up…any ideas yet?
Take a look at the sales video and see if you can gain any insight into what it is.
Nope not a clue, how about you?
It sounds great though doesn't it?
There's only one thing for it, if i'm going to do a full review i'm going to have to buy it.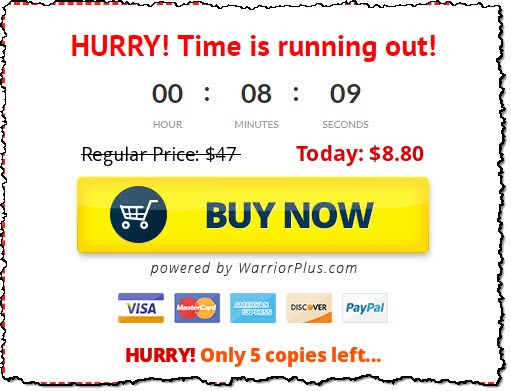 Now one thing i do want to point out is the 'buy now' trick, as you can see it says 'hurry time is running out' let me tell you now there is no time limit, i've let the timer run out completely, gone away come back and the price is exactly the same so don't let that force you into a purchase.
I can tell you how to get this at a reduced price. More on that later…
whats included?
The course is a mixture of pdf and video which i actually like because sometimes reading through things you don't necessarily fully understand what the author is trying to get across, the video walkthroughs are a great accompaniment that make things a lot easier to follow.
The pdf is a 27 page document, the first 4 of which are an introduction to who Art is and a disclaimer. The 7 videos consist of the walkthrough and different online tools that he uses as well as more listing sites.
The videos aren't real lengthy ones that you get lost in, the're all around 3-12 mins long which makes watching all the more enjoyable and if you have a fairly short attention span like myself then these are ideal.
Video 1 (4.29)
Video 2 (3.43)
Video 3 (3.13)
Video 4 (6.28)
Video 5 (12.05)
Video 6 (11.54)
Video 7 (5.23)
Now where was i? LOL
so what is it???
In a nutshell it's about selling gigs on Fiverr, but not just Fiverr but Etsy, Ebay and even Amazon. These gigs are about creating cartoons, yes you read that right, cartoons. You do this by using the free software mentioned on the sales page.
Now i'm not about to share with you which software Slick Daily Profits uses or recommends, that wouldn't be right or fair to the vendor.
who's gonna use this?
The sort of person that this is going to appeal to is anyone who is interested in starting to make a bit of money on the side online, but hasn't had any real experience with this sort of thing.
The majority of people have experience of selling on Ebay these days so selling on Fiverr isn't going to be a problem, but if you have absolutely no experience then this course takes care of that with some very good videos on how to sell on Fiverr.
how much is it gonna cost?
Well the advertised price on the sales page reads 'regular price: $47′ which is crossed out to make you think this was the original price. It then shows a much reduced $8.80 which to be fair for what you get isn't a bad price…..but i'm going to let you in to a little secret, if you were to go to leave or close the page you get an even better discount of $4.48…..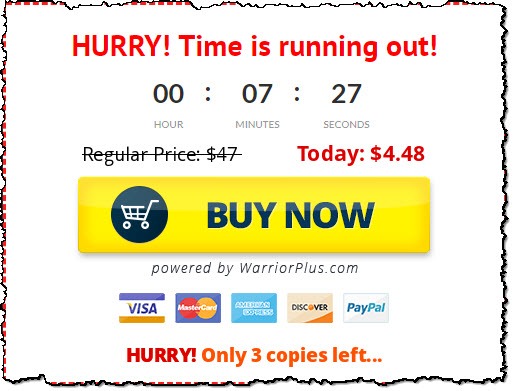 if you then go to leave the page again you get presented with free access to the first video which also gives you the chance to unlock the full version for $2.95!!!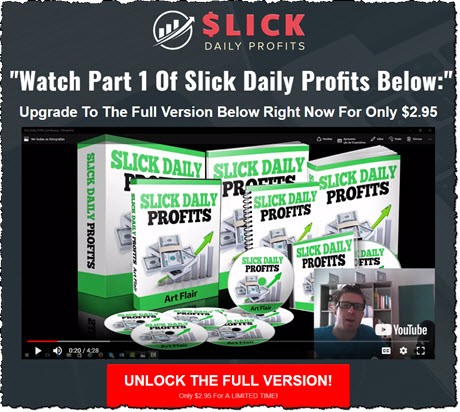 So after a bit of coming and going you can get this for $2.95.
final thoughts
I've got to be honest when i first saw this i didn't hold out much hope for it especially after seeing that David Kirby was involved with it and i've not had good experiences with stuff that he's been associated with namely Evergreen Commission Machines which i reviewed some time ago (you can read the review here) but i've been around long enough to give everyone a fair crack of the whip and i'm glad i did.
While this is not going to enable you to quit your day job or produce the $50 to $100 per day that the sales page would have you believe it will provide you with some pocket money and if you follow what i did you can get this for such a small amount of cash that giving it a try is not a major gamble.
Selling on Fiverr is fiercely competitive so don't expect to have it all to yourself, but with the other options you have a good option to sell on all of them, it's up to you.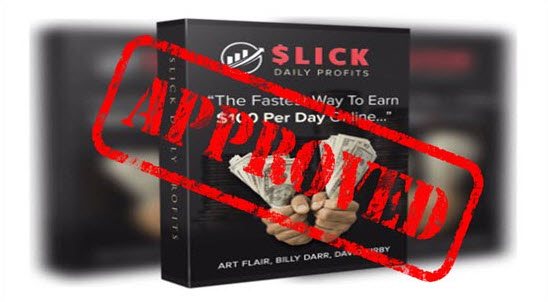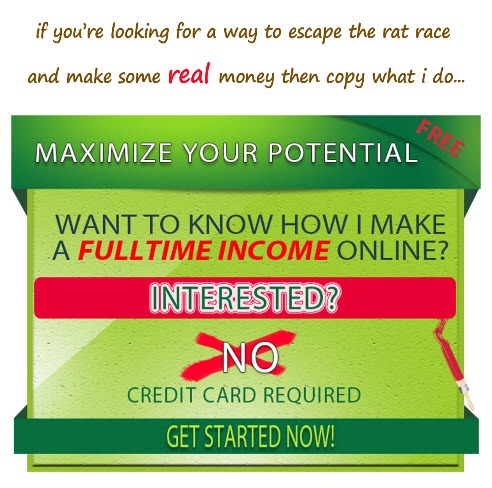 Have you made some slick daily profits? or are you thinking it's something you could do.  Share your experience below