In todays' post we're going to find out how to make money on the side with a full time job. Everybody has a particular skill set even if you don't quite know what yours is yet. It's just a matter of finding it!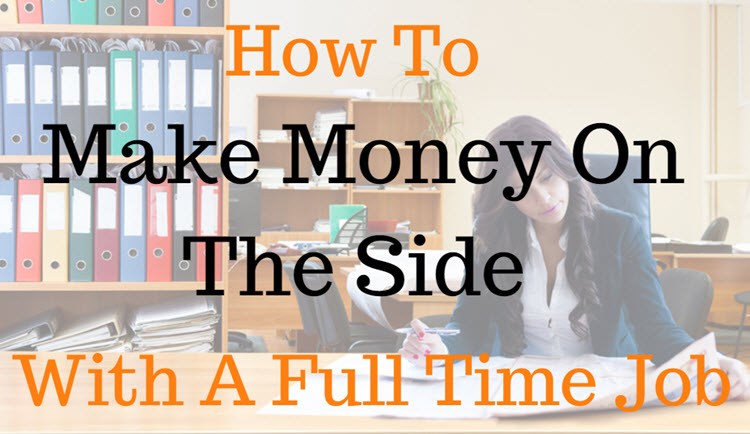 Being in full time employment is always a good thing, but sometimes the pay isn't quite enough to make ends meet and you have to consider a way of making a bit of extra cash on the side.
Hopefully these suggestions can help you out a bit and get you thinking about your own skill set and what you can do to capitalize on it.
ebay
Selling on Ebay can be the start of a very lucrative venture, one that could even replace your full time job eventually.

The thing is to start small and see work works. It's no good blowing a huge amount of money down the local wholesaler if you've no real idea of what's selling. This is all about making money remember!
If you've never sold on Ebay before there are plenty of handy guides out there to……well, guide you 🙂
Even Ebay themselves have their own 'selling basics' guide. Just be sure to read and stick to Ebays policy or you could find yourself being banned before you even really start.
Don't be tempted by cheap imports that are clearly counterfeit either, you may well see other sellers selling these types of product, but the will be caught in the end.
One other important reminder would be your reputation. When you start out you're not going to have any so people aren't going to trust you with high ticket items.
Take time to build up your positive feedback score by offering a better product/price and service than your competitors.
When you've become a bit more established why not offer to sell things that don't belong to you and take a cut, these can be from work colleagues or even family although with family you may feel awkward taking some of the profit.
uber
Got a car? Then why not drive for Uber. In case you've not heard of them Uber is an app driven taxi service, but don't confuse them with the traditional taxi service because Uber is generally much cheaper which is why it has become so popular.
Signing up to become a driver or partner as they are called is a fairly straightforward process, you have to be over 21, have a four door vehicle under 10 years old and suitably insured, be able to pass a background check which also includes your driving record and your car passes the vehicle inspection then your free to apply to become a driver.
How does Uber compare to other driving jobs? Well a 2014 study showed that Uber is quite favorable compared to other driving jobs.
Uber has different services which depending on what vehicle you have will result in bigger fares, for instance UberBLACK and UberSUV are the more luxurious rides and command a premium fare as a result, but UberX on the other hand is the standard entry level service and is the cheapest and most popular.
So regardless of the car you have as long as it fits there criteria there is something for everyone. The hours are yours to choose so this can be fitted in around your normal day/night job making it an ideal side income.
sell on etsy
Now you might be one of those people who are very good at making things with their hands, you might be good at carving different figures out of a tree trunk or be able make a necklace out of things you find on the beach. 
Whatever your creative passion is there is someone who is willing to pay you money for your creation.
Which is where Etsy comes in. Etsy is one such platform that caters for people who make handmade items. With nearly 2 million people making and selling on the platform and close to 29 million active buyers it really is a great place to show your wares to potential customers.
rent a friend
Rent a friend??? Really?
Absolutely, rent a friend is a website that lets people "rent" a friend to go out with for the evening or daytime to an event that perhaps they've left too late to ask one of their friends or they've been let down at the last minute or they're just moved to a new place, don't know anyone and would like a bit of company.
You get paid by the hour to be that friend. With some members making between $300 – $500 part time it's a great option to earn some good money while meeting new people.
Becoming a friend is 100% free to join, the people who are looking for a friend have to pay a membership fee, so you can be sure that anyone who contacts you is serious about renting you as a friend.
dog walking
Like the outdoors? Not quite getting enough exercise? Then why not sign up to be a part time dog walker. With walkers charging anywhere from $10 – $30 an hour you're sure to earn a nice little side income.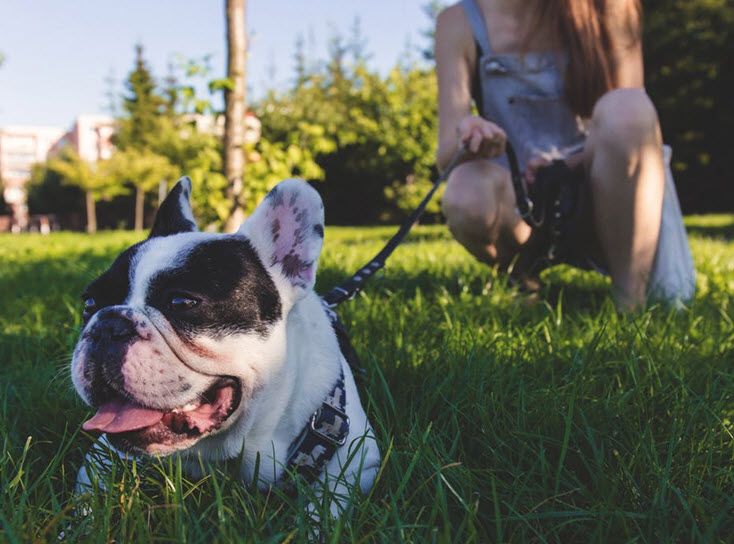 This can be done either on your own or through an agency, with the agency being the preferred choice for the chance to start making money.
Saying that you could always advertise your services at your local vets or dog training schools while you work for the agency, that way you earn money while getting your name out there. And once you have the amount of customers you're happy with you can leave the agency, which means more money in your pocket 🙂
Walkies anyone?
So there you have it, some great ways to earn a side income while still keeping a fulltime job.
Let me know which one you like the best
I always love to hear from you 🙂
If none of these take your fancy then i have one more that might be of interest to you.
You can run it alongside a full time job until it brings in enough money to be able to quit your day job.