Being an Artist is not something all of us have the ability for, but for the ones who do…..can you make money as an artist…let's find out.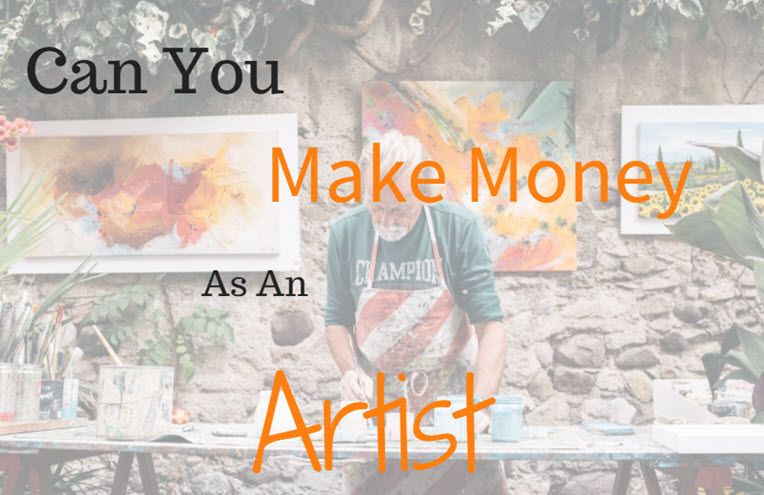 Of course there are many kinds of artists, but they all share a common attribute, the ability to see things that other can't and the ability to create.
Just to let you know i'm not going to be covering recording artists or make-up artists, so if you are here hoping to find out how to become the next big thing in the music industry then you're going to be a little bit dissapointed,  but i will be covering the visual artist. This can be anything from painting and drawing to prints and photography.
selling your art
This is probably the hardest part of the process, you've invested your time and energy into a piece of work you can be proud of only for it to sit there gathering dust.
So how do you go about sellling it?
You have to get your work in front of as many eyes as you can and i'm going to give some examples that i hope you will find beneficial in being able to sell your work 🙂
artfire
Artfire is an online marketplace for putting sellers and buyers in contact with one another for nearly a decade. Artfire offers 3 different shop plans.
Standard Shop   $4.95 a month
Popular Shop     $20.00 a month
Featured Shop   $40.00 a month
Each plan offers more as the price increases, for example with the Standard shop you have to pay a $0.23 listing fee for each item and also pay a 9% final valuation fee. The Popular and the Featured shops have no listing fee and only a 3% final valuation fee.
As with many of the other marketplaces out there Artfire has its own community forum where there are different topics and help from other like-minded people should you need it.
zenfolio
Zenfolio is a photography website that allows you to sell your photos. They do this by letting you build your own website on a sub domain at Zenfolio.com. So it would look like this http/;//myphotographywebsite.zenfolio.com/ or you can buy a custom domain name and hosting and have it point to Zenfolio using DNS. So it would look something like this: https://coolphotos.com. Looks better right?
With social media being intergrated on your site you also have the option of being able to share on social media with one click
They offer 3 different plans with the chance to save if you choose an annual plan.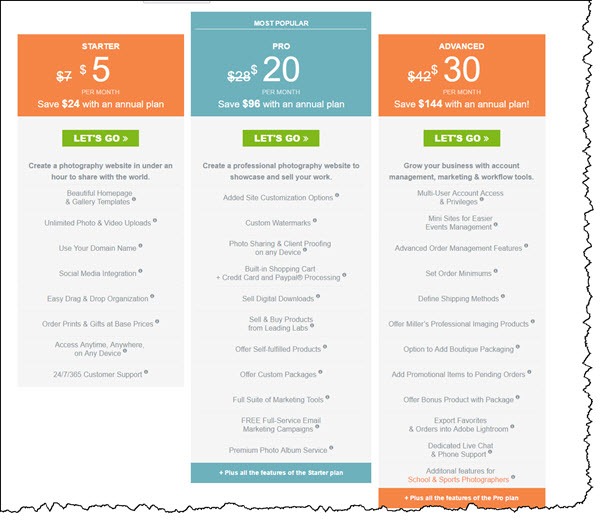 fine art america
Fine Art America is a one stop shop for all those artists out there who are looking for someone to take care of all the mechanics of getting your work to the customer.
Having been around since 2007 you can be sure you're dealing with a legitimate company.
You simply upload your picture and Fine Art America handles the rest from the printing to the packaging to the shipping to collecting payments.
You have 2 option plans…
Standard: free
Premium: $30 per annum
The free plan covers most bases with the premium giving you some extras like the option of creating your own website and selling from your own website, creating and sending up to 10,000 custom emails and tracking them and the ability to upload unlimited images.
Zatista
Zatista was started out of the result of years of trading on Ebay with the purpose of making buying original art easier which is also good news for those wanting to sell it.
One thing to bear in mind is that they only accept ORIGINAL work, no reproductions! However if you are a photograper you can sell more than one copy but you are limited to 100 signed and numbered prints.
Although there is no charge for becoming a member or to list an item, they do charge a rather large commission on the selling price, it currently stands at 45%
amazon
Now you'd probably not really associateAmazon with selling art would you, but they do and have, as you would expect from them, different catergories for all the different kinds of art out there from character prints to landscape photography to fine art.
If you were considering selling fine art on Amamzon then you will need to be pre-approved before you can list your product.
So just bear in mind there are different guidelines for the different catergories, so be sure to check them out to be able to stick to Amazons rules.
Now if you envisage selling more than 40 items a month then you will have to pay $39.99 each month, but anything under that is $0.99 plus other fees.
Another thing to consider is do you want to make use of Amazons FBA program or do you want to handle that sort of stuff yourself?
ebay
Having given Amazon as a way to sell your product it's only fair to tell you about Ebay, again not necessarily a company you would immediately think of when it comes to this genre, but the more outlets you have for your artistic talents the better.
Ebay has an excellent guide on how to sell your art on the platform, have a read here.
With over 160 million users, Ebay has huge potential, obviously not everyone of them is going to want to buy a print or a sculpture, but i'm sure you can see the idea.
When it comes to how much is it going to cost to place a listing on Ebay you can check out their latest prices here. 
Artplode
Artplode offers sellers a place where Artists can sell their works of art without being charged commission.
What they do is charge a one off fee of $60 to list an item and that item will stay listed until it sells. The only downside if you can call it that is the minimum listing price, for any art to be listed on Artplode it has to be at least $1000.
They have a sellers guide that outlines the best way to present your artwork even going as far as asking you to submit a better photo if they think your one just doesn't cut it.
If you're not sure what price to put on your work then you can make use of an Artplode assistant who will suggest a price based on different criteria, but you don't have to use their price, it's only a suggestion. And there is a small charge for using the assistant.
so there you have some great outlets for selling your art which will give you the opportunity to start earning money from what you love.
If you know of any others or you use a particular one that you think may be of interest or just want to share your thoughts then please leave a comment below, i answer every one 🙂