Welcome to my DFY Profit Funnels review. Today we're going to be looking at the latest in a long line of product releases for Glynn Kosky.
This guy is very familiar to this blog and is someone who has a bit of a reputation online for producing stuff you don't really need.
It's generally stuff that you can easily do yourself without the need for his products, but he continues to produce them so I think we should see if this one is any different from all the rest.
This has been out for a couple of days now and the general consensus from the other reviews is that this is a very good piece of software that will help you immensely, but they do have a tendency to say that about every product they review so we'll just have to see if they are telling the truth.
What you're going to get today is an honest look at the product with some pros and cons thrown in, we'll also give you an idea of who would benefit from this the most.
We'll take a look inside the members area before going over what the upsells are and how much they cost and if you stick to the end you'll find out our final thoughts about DFY Profit Funnels.
NAME: DFY Profit Funnels
OWNERS: Glynn Kosky & Leigh Kosky
PRICE: $17.86
WEBSITE: http://dfyprofitfunnels.com/
DFY Profit Funnels Review – What's It About?
Before we take a look at the claims on the sales page we need to know what this is about and what better way to do that than have a look at the actual product.
At first glance it looks very much like one of their old products, DigiProduct Lab, which is one of the few Kosky products I have approved.
Hopefully they haven't just rehashed an old product and given it a new name, only time will tell.
With DFY Profit Funnels you'll be creating your own ebook, attaching it to a landing page to get leads and once you have connected that you're able to form a funnel with multiple products.
Basically what that means is once you have people's email from them wanting your free ebook you'll be able to follow up with paid offers which are either something you've created or from the database.
Now, unless you're proficient at creating digital products you're going to be using their database which consist of PLR products.
Getting traffic to those offers is the hard part, this has a section on traffic which is basically some of their old products like Triple Traffic Bots which was a pretty poor product to be fair.
The Sales Page
Now we know what you have to do let's take a quick look at the sales page and see what that has to say about it because these pages can be so different to the actual product, but you don't know that until you've bought the product, well, you do now 🙂
Just looking at that headline makes me scream BS! How on earth do they expect this product to generate free buyer traffic, sales & commissions in just 60 seconds? It's complete rubbish, total crap.
I just know this is going to be one of those sales pages that suffers from constant verbal diarrhoea. Have you looked at the size of it, it's massive, totally over the top.
What are they trying to compensate for, lol 🤣🤣🤣🤣🤣🤣🤣🤣🤣🤣🤣🤣
They try to make out the monetary value of what you get included with this is huge which of course it's not. Stuff like squeeze pages for example, they reckon it has a $499 value.
It doesn't, you can get the same thing included with one of the autoresponders that you have to connect to this anyway.
As with a lot of these types of products they always try to convince you that all it's going to take is just 3 easy steps:
Step 1 – Grab a copy
Step 2 – Login
Step 3 – Hit "Get Traffic Button" to enjoy free buyer traffic and sales to your brand new funnels in as s little as 60 seconds
I searched and searched looking for the "Get Traffic Button" and I couldn't find it anywhere.
THERE IS NO "GET TRAFFIC BUTTON" GUYS. They are lying to your face.
If you believe everything on the sales page then you're going to be wanting a 4th step ……. ask for a refund!
Testimonials are always good to see from happy customers unless of course they are fake. This has a couple of testimonials, one from Brendan Mace (say no more) and one from Zubair Qureshi. The former is an experienced marketer and the other a newbie.
Trouble is they both say the same thing!!!
The rest of the sales page just repeats itself with more duplicated stuff and things like you'll pay $197 a month later so you should act now. It's never going to be $197 a month.
The trouble is the page sounds too good to be true and I think you know what comes after that.
Who Is This For?
I think that the only people that will benefit from this is the vendors. They try to tell you that this is even for experienced marketers which is total rubbish because anyone with any experience would not have anything to do with this.
Newbies will see the sales page and think that all it's going to take is 60 seconds and when they realise that's not the case and there's a lot more work involved will drop this like a hot potato and move on to the next product that makes false promises.
Pros
180 day money back guarantee
Basic ecover creator
Access to PLR products
Cons
Same as other products of theirs
Traffic training isn't really relevant
Totally unrealistic sales page
Never going to get sales in 60 seconds
Inside The Members Area
Before we take a look at the members area I need to give you a heads up about the upsells which you are going to see right after you buy this, but before you get access to your purchase.
The warning I want to tell you about is some vendors will offer a money back guarantee on the front end product and then leave it off the upsells which can result in you losing a lot of money.
Take a look at Matthews comment here to see how much money he lost.
My advice to you is to skip past the upsells at this point then you don't have to worry about losing loads of money when you ask for a refund which I'm pretty sure you'll be doing once you go through this product beside the upsells are available inside the members area anyway.
If you've seen any of their other products you'll be familiar with the layout because it's the same as every other product they release.
The Oto's
Let's quickly go over what the upsells are and how much they're going to cost you and if there are any discounts available for you.
OTO #1 – Unlimited – $67 with a discount to $47
OTO #2 – Done for you – $97 with a discount to $67
OTO #3 – Unlimited traffic – $97 with a discount to $67
OTO #4 – 30k a month – $67 with a discount to $47
OTO #5 – Super affiliate – $67 with a discount to $37
OTO #6 – License rights – $197 with a discount to $97
They make no mention of any limitations with the front end on the sales page, but OTO #1 tells you there is. What's the point of OTO #2 when the sales page says this is 100% done for you anyway??
OTO #3 makes a mockery of the sales page as well when they'd have you believe that the front end will generate free buyer traffic, remember the "Get Traffic Button"?
Then you have the discounts, you've just bought the license rights for $197 and then found out you could have got them for $100 less, how would you feel? I'd be pretty annoyed.
Final Thoughts
When you've reviewed as many products as I have you get to know the vendors who produce some decent stuff unfortunately this isn't one of them.
These guys seem to sell the same thing over and over. They try and tell you they use this to make their money which of course they don't.
They are expecting you to believe that just because you give someone a free ebook that they are instantly going to buy PLR products from you.
The trouble is it takes time for someone to trust you enough to start buying form you. You need to build a relationship with them over a period of time and that doesn't happen overnight let alone 60 seconds like they'd like you to believe.
Then you have the whole subject of getting traffic to your landing page in the first place. Their answer is to give you access to their other half assed products like Affiliate Traffic Lab where you have to create videos. What if you don't want to create videos?
You then have Viral news Jacker where you have to create News sites or you have Tube Traffic Machine where you have to build viral websites that draw down content on autopilot and then of curse you have Triple Traffic Bots that has you setting up another site and creating products and using Facebook messages along with a chatbot.
It's all total rubbish of course and you'll be very lucky to get any traffic at all using those "methods".
If you haven't guessed by now I won't be approving this one.
What Now?
I really wish that I could wave a magic wand to let people know you don't need these types of products to make money online, but I get it, I was in a position where I wanted to believe anything anybody told me would make me money and I paid dearly for it, wasting a ton of money on useless products.
I was lucky I suppose because I found a place where they taught strategies that allowed me to finally make that breakthrough and make some money online.
It's a great feeling when it finally happens and the good thing you can do the same, you can follow the same training I did and still do to an extent.
All that happened over 5 years ago for me and I have never looked back, the trouble is people can spend at least that long chasing all these shiny objects with promises of making sales within 60 seconds.
Having been there for the amount of time I have I'm in a great position to know how they work so I have a review here that you can read over or if you like you can click the banner below for instant access.
Don't worry it's a starter membership that is TOTALLY FREE. You really do have nothing to lose.
You'll even get 1 FREE website and 10 FREE lessons on how to set them up ready to make money online. Simply click the banner below, no credit card needed, just a name and email address and you're good to go.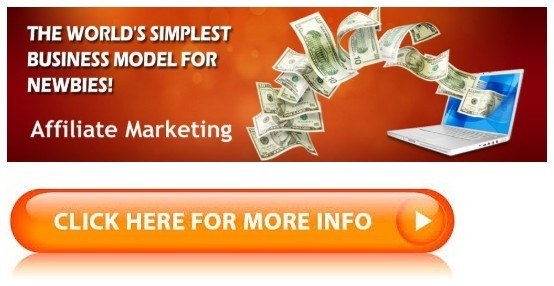 I'll meet you on the inside and be there to help you every step of the way. You'll even meet the owners who will stop by to welcome you.
Whatever you decide to do I really wish you he best and hope you find a way to make money online because it really is the best feeling in the world 🙂