Welcome to my Triple Traffic Bots review.
Today we're going to be looking at the latest product by Glynn and Leigh Kosky who have featured a few times on this site when I've reviewed their other products.
I have had readers contact me to tell me of the terrible customer service these guys have provided on occasion, hopefully they've taken that part on board and really made sure people can contact them and get a response.
That is a huge part of selling a product, it's not just about taking peoples money and then forgetting about them, it's about providing good support and helping people when they need it.
In all 3 of their previous products I've reviewed, I've yet to approve one, so hopefully this one will buck that trend.
NAME: Triple Traffic Bots
OWNERS: Glynn & Leigh Kosky
PRICE: Lite $14.95 / Pro $17.95
WEBSITE: http://tripletrafficbots.com
What Is Triple Traffic Bots About
Before I spill the beans on this I just want to take a look at what these guys are claiming this is all about, you see when it comes to sales pages you often have to take them with a pinch of salt, sometimes a handful, Lol.
I know you should be able to believe what is written on those pages, but believe you me, I have seen some products that have very little or absolutely no relevance to the sales pages that made you buy it in the first place.
Which is why I like to see what the vendors themselves have to say then I can let you know if that is what you're going to be getting or if it's just a load of hype.
I see that word 'Newbie' being used a lot on sales pages and I can understand why, but so many times I also see that once inside the product it's anything but newbie friendly.
i don't know if it's done on purpose of if the vendors just forget what it's truly like to be new to this game. Either way I'll be able to tell you if this is actually newbie friendly once I go through the training.
There it is again, but are they really expecting people to believe that someone who is totally new to this is going to be able to get "Instant Traffic & Commissions In Minutes From Now"
OK, now they are saying 24hrs? not minutes? At least you won't have to be dealing with having your own website and you won't need any technical skills.
So, what do we know so far.
This is about using free 'secret' software in the form of a page builder, Facebook messenger bot and an email autoresponder which they claim are not readily available and took them weeks to find.
It's going to be interesting to see how they build their landing pages for free without a website???
But why is this called Triple Traffic Bots? Because along with the Facebook messenger bot and the email responder you'll be using the Facebook pixel.
Now, apart from the Facebook messenger this sounds a lot like Traffic Multiplier that I reviewed here. That one used browser notifications instead of FB messenger.
The Reality
Remember how they said you don't need a website? Well, in the second video he goes through how to set your WEBSITE up!
Your website is actually where you're going to be putting your Facebook pixel as well – No technical skills anyone.
Really???
Ever heard of Aweber, Manychat or the WordPress plugin Elementor? I have no idea why it took them so long to find those, they're probably the most widely used tools around.
Now, obviously all that pales into insignificance if you haven't got any traffic, but don't worry these guys have 'Proven' traffic methods to show you ……. Solo Ads.
Yep, you're going to be paying for your traffic, but just because you pay for it doesn't mean that traffic will end up buying anything and as for 'Instantly monetizing them' the only reference I could find was when he talked about using Google ads on your site!
So, you're not going to be able to start from flat broke like the sales page claims cause not only do you need a website and hosting, but you need to pay for traffic and to give you some idea of the cost 200 visitors to your site is going to cost you around $113.
Inside the Training
OK, so now it's time to take a look inside the members area and see what the training has in store. As a side note, this has 5 upsells to get past before you actually get into the members area.
I don't recommend you buy them at this point, hat I would suggest is you go through the training to see if it's for you, if it's not then all you have to worry about is getting your $17 back under the guarantee.
But if you buy all those upsells now and then realise you've made a mistake you're going to be taking a much bigger risk trying to get your money back which amounts to over $600.
Once you make into the members area you'll probably have a hard time actually finding the training, it's buried under a number of different offers, click here to do this, click here to do that etc, etc.
And then when you do find the training if you were to scroll just under it you'll be confronted with some major distractions, to say it's a very busy page would be an understatement.
The training consists of 11 videos, they are:
Overview of Triple Traffic Bots – 16.24
How To Set Up Your Site – 9.56
How To Create Your First Page – 20.46
How To Create All The Pages You Need – 21.35
How To Setup The Email Capture – 13.30
Setup The Pixel – 6.03
How To Setup The Chatbot – 12.11
How To Deliver Your Lead Magnet – 5.44
Sending Facebook Messages – 9.09
How To Get Traffic – 4.56
The Strategy – 7.05
There is a bonus section on creating your lead magnet, but wait a minute ….. didn't they say no product creation
It would seem that a lot of the stuff being said on the sales page you can more or less ignore cause it doesn't seem to be true.
The Oto's
As I said earlier this has 5 upsells attached to it. Now, what I will say is they all seem to have a 30 day money back guarantee with all of them which is a good thing.
Sometimes vendors will put the guarantee on the first couple so you come to expect it on the rest only to leave it off the higher priced ones. Very sneaky.
But, like I say this has it on all 5 of them, so well done in that respect you guys.
OTO #1 – $67 – Done-For-You Campaigns
OTO #2 – $67 – Lead Magnet Library
OTO #3 – $67 – Facebook Pixel Tools & Training
OTO #4 – $147 – Automated Traffic Flow
OTO #5 – $297 License Rights
Final Thoughts
What I totally fail to understand is this is being sold as a 'Newbie Friendly' product, but do you think someone with no experience would know what the hell was going on with what you see in the image below?
Very newbie friendly, not!
As for the Instant monetization, I couldn't find anything in there about that, apart from sticking some Google ads on your site, but to say that is instant monetization is a bit far-fetched to say the least.
Then you have the part where you don't need a website. Really? Then why do they have a section telling how to install Elementor, Duplicate Post and Head & footer code plugins?
He even says he's not going to show you how to install WordPress cause it's really, really simple ….. Hello ….. Newbie.
One last point that I'd like to raise with you, and it's been floating around my head all the time, is why would you want to send the same people the same offer in 3 different ways?
Probably more importantly why would someone want to receive the same offer 3 different ways?
This is called Triple Traffic Bots, right? Well just because you're sending the same offer to the same people in 3 different ways, why would that result in 3x the traffic?? Are they going to buy the same product 3x over?? I don't think so.
Again, I think this product is like so many others and has been made to solve a problem that doesn't exist. Sending people the same offer 3 different ways just doesn't make any sense whatsoever.
If that happened to me I'd just want to get those off my list of vendors who I subscribe to.
What Now
One thing that agree with is the fact that you do need a website to enable you to make money online, all the so called top marketers are finally admitting it to.
The thing is you need to trust the people who are teaching you.
It took me a long time to finally find that. The ability to have faith that what you are being taught is the right way by people who are trustworthy shouldn't be underestimated.
You can have a ton of different people all telling you how to do something and all the while they're telling you the wrong way.
If you want to learn the right way without fear of being ripped off or scammed then follow in my footsteps, I won't lead you astray.
It's was so difficult finding that place that when I found it I would spend the next 4 years there and I have no intention of leaving anytime soon, I can tell you that now.
I can wholeheartedly recommend the training I used to get me where I am today.
You'll get 2 FREE websites and 10 FREE lessons on how to set them up ready to make money online. Simply click the banner below, no credit card needed, just a name and email address and you're good to go.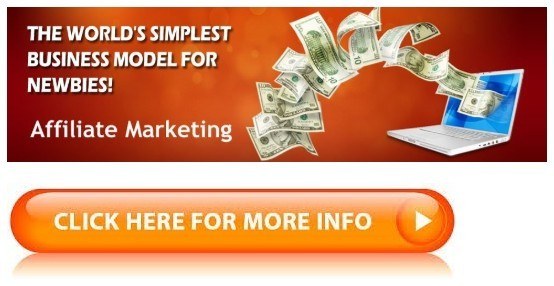 I'll meet you on the inside and help you every step of the way 🙂