Today we're going to be looking at Brendan Mace's Incognito which is his latest offering. This guy isn't someone who I've had the pleasure of reviewing before so I'm actually looking forward to something new (hopefully).
What we don't want is a sales page full of the most wonderful claims only for the product itself to fall woefully short. I would much prefer an understated sales page and for the product blast it out of the park…… Let's see what we've got shall we.
NAME: Incognito
OWNERS: Brendan Mace & Mr. Anonymous (really)
PRICE: $13.07 + upsells
WEBSITE: http://incogni-to.com

what is Brendan mace's Incognito About
Well I've just sat through a 10 minute introduction with someone whom i can only assume is Mr Anonymous, now he does introduce himself with his name, but unfortunately along with the quality of the audio and his accent i just couldn't understand what his name was despite listening to it several times
, i think his first name resembled something like 'Pullab' i just don't know for sure, perhaps you know his name.
*quick update* Mr Anonymous is Pallab Ghosal
Regardless of that the only thing i could pick up on was affiliate marketing, so after watching a few more time I'm able to tell you it's all about choosing an affiliate offer from places like Clickbank, warrior plus and JVzoo.
Once you have your offer, you build a squeeze page which you send traffic to and build your email list, that list is then sent to your affiliate offer.
You then promote different affiliate offers to that same list on a daily basis. He does talk of some 'hidden secrets' that will be revealed later at least that what i think he said LOL. Take a look at the video and see what sort of claims he's making.
the sales page
The sales page is a very important part of my reviews, i love to see what kind of claims are being made to entice people to part with their cash.
Very few ever live up to the hype.
So the first thing that hits me is the "NEVER BEFORE SEEN METHOD"
Don't worry too much about the $319 a day because that's not going to apply to you if you are new, which is who this is aimed at.
Now you're probably asking yourself why i would say something like that, well it's because i have no doubt in my mind that they can make that sort of money, but we're not talking about them are we, we're talking about you, someone that, according to the sales page, needs no technical or design skills, you don't need an online reputation, you don't need an email list…whoa there boy, back up a bit, what do you mean NO email list.
That's NOT what was said in the training introduction video.
Put that to one side for the moment, anyone who is brand new to Affiliate marketing is not going to be able to make money in 24hrs using free traffic.
Think about people, you need to apply for an affiliate offer in the first place, that takes time for approval, OK if you're using Clickbank you don't have to wait, but the process of picking an offer that's right for you is going to take some time.

So you don't need any special skills? So how are you going to build a website…wait…. What a website. Yep they didn't tell you that in the sales page did they.
Once you've got you've chosen your hosting and your website all nicely built you then have to CREATE a squeeze page using a plugin called Instabuilder and that little beauty is going to cost you $77, that's probably why they didn't tell you about it.
If you are managing to keep up so far you're doing better than me when i first started, i didn't know a plugin from a theme.
But remember this is meant to be newbie friendly with no technical skills required
As for the testimonials this guy claims to have never heard of this method before when the strange thing is he partnered with Pallab Ghosal in a very similar product not so long ago which i reviewed on this very site (check it out here if you want)
This sales page is by far one of the worst sales pages I've seen and I've seen my fair share. I could actually spend the rest of this entire review taking apart this page bit by bit, it really is that bad, but i shall resist the temptation and carry on with the review.
who's going to use this
Well i think I've done enough to show you that if you are new then you're going to be in above your head and really find no use for this whatsoever, regardless of what they say this isn't for the newbie.
So that only leaves someone who has experience and I'm sorry, but if you have experience in the MMO world then you're probably going to steer clear of this anyway because you'll probably be able to see through all the hyped up claims being made.
What's good about it
what's bad about it
The sales page
videos are terrible, they are extremely hard to make sense of due to the speed at which Pallab talks and his accent. They talk about making money in 24 hrs? you'll be lucky if you understand the training in 24hrs!
Talking of videos, the sales page says you don't have to create videos, well guess what? It's part of the training that you do have to.
What do you get
OK it's time to take a look at what it is you get for your money.
Welcome to Incognito 8.18
Find high converting offers 8.39
Warrior plus high converting offer 5.20
Jvzoo high converting offer 3.12
Underused affiliate network 2.51
Primary lead hooks from scratch 12.09
Secondary lead hooks part one 3.51
Secondary lead hooks part two 3.11
Drive quality traffic for free 11.20
Video content 5.46
Video optimization for best ranking 7.04
Triple conversions with bonuses 4.15
Double money with push notifications 5.06
Generating free traffic with Pinterest 9.15
How to set up your pins 2.12
Solo ads part one 7.40
Solo ads part two 4.34
the oto's
Now with this as with every other product out there at the moment you have the upsells. In this particular case you have 3.
But this is where it starts to get a bit sketchy, they start to tell you that what they have been telling you on the sales page is NOT going to be easy and that most people will FAIL the first few times they try. WHAT THE HELL!
Really? They've just given you the sales pitch telling you you can do this, do that, blah blah blah and now they tell you that you'll probably fail anyway so it's best to buy this upsell.
Should have put that on the sales page!
OTO #1
This is a 10 DFY package that is going to cost you $37, but only if you buy it straight away, if you click 'no thank you' at the bottom of the page you are going to be offered it at the reduced price of $17.
Now if you have any of his other products chances are you already have this, you see the majority of the stuff in there has been previously packaged in other products such as Secretly, there are a few new things in there such as the email swipes, but in my opinion you won't need this if you have some of his other stuff.
OTO #2
Is basically the rights to enable you to sell Incognito as your own product. Now this comes in at $97, you've guessed it, if you decline it you will get it offered at $47
OTO #3
You're not going to believe the price of this final upsell, it's for Brendan Mace's digital coaching and it comes in at an incredible $1997 yep you read that right, but as with the first two upsells this is going to be discounted as well.
The reduced price comes all the way down form $1997 to $197, that's a hell of a drop, but still a hell of a lot of money especially if the front end product is anything to go by.
final thoughts
I am bitterly disappointed in this, as someone who i have not crossed paths with in the past i was really hoping this was going to be different.
Unfortunately it's the same as all the other stuff out there at the moment. I think there's a real gap in the market for someone to come along and tell it how it is and just be honest with people, i mean come on it's not that hard to treat people with a little respect is it.
I don't think so anyway.
Don't forget it's not just the price of the product you have to take into account, it's the hosting, it's purchasing the domain name, it's the themes if you don't want the free ones, it's that Instabuilder, it's learning how to do all the associated work that comes with that.
I would say keep your cash in your pocket and steer clear of this one.

so what next
If you want to actually learn to do all the things i mentioned above and are willing to put the work in, then I'm going to suggest to you that you check out what i do to make a living, but more importantly check out how i learned to do it.
Click the banner to get a better idea of what it is.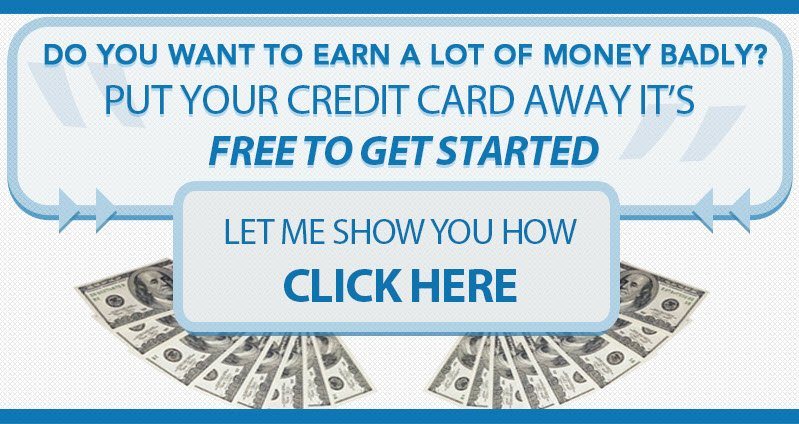 What do you think of these types of over hyped sales pages that really fail to deliver? let everyone know in the comment section below.