Welcome to my Affiliate Psycho review in which we are going to pull it apart and see just what it is you are actually going to be getting for your money.
Unlke most of the others reviews you see where they all give this product, along with every other product they review, a glowing 8.5 – 9.5 out of 10 stars simply because they want you to buy the product through their link so they get a commission without any thought for the person who is going to be reading that review and probably buying it off the back of their recommendations.
See the difference here is we don't stand to get a commission so we're not restricted to giving a positive review, if i think it's rubbish, which a lot of these products are, I'll happily tell you that.
So without further ado let's find out what one this is, good or bad.
NAME: Affiliate psycho
OWNERS: Lee Murray & Declan Mc
PRICE: $7.95 + upsells
WEBSITE: http://imwithlee.com/affiliate-psycho-3/

what is affiliate psycho about
Product launch jacking with the offer of bonuses, perhaps you've heard of that term before perhaps you haven't, but for those of you who haven't heard of it let me give you a quick overview of what launch jacking is all about.
In it's simplest form you take advantage of all the hype being created by the vendor of a product that is being launched in the near future by reviewing that product.
you see most people will want to see a review about a product rather than just rely on an email from the vendor who is obviously telling you how great it is and how it's going to make you tons of cash very easily.
Now if you have a review of the product on the first page of Google chances are that person is going to click on your review.
Your review is also saying how great the product is (remember the 8.5 – 9.5 out 10 stars) and the person clicks your affiliate link and you cash in all because of the buzz created by the vendor, hence the name 'launch jacking'
the sales page
I always like to have a look at the sales page when I'm doing a review for the simple reason things are said on a sales page that very often aren't actually seen in the product when you buy it, so i just like to go through it and see if things stack up and of course point out any discrepancies i find.
See the word I've circled…….WE……i have no doubt that they can make them sort of commissions a day, but and here's the real question, can you? I don't think so, in fact i know so, not in the beginning anyway, not unless you are willing to pay for your traffic, but that's not what they're selling is it, it clearly states using 100% FREE traffic.

Let me expand a little bit on that statement, you see in the beginning you are going to be competing with a lot of other people, people that have established websites, established websites that rank on the first page of the search engines fairly easily and regularly.
So if you're not ranking, which new websites take time to do, you're not going to get any traffic which is essentially your customers, no customers, no commissions, no commissions means you'll likely give up and move on to the next product that promises you easy money.
who's going to use this
I see a lot of products that claim to be newbie friendly, that a complete beginner could use to make money online.
This isn't one of them.
To be able to have any degree of success with this product you are going to need to have a good base of experience and knowledge of internet marketing and technical ability because if you haven't you're going to be in well over your head and you'll just be chucking your money away, so don't listen to those who tell you this is newbie friendly just to get a sale because it's not.

what did i like
The quality of the video and audio is very good (you'd be surprised how many product videos are of very poor quality)
what i didn't like
His colourful language e.g "when i wrote this stuff for step 3 i was just saying s*@t"
Lack of any real cohesion to the training
Over simplification of some of the steps
Some steps require more information than he gives
The need to build an email list
ok so what do you get
Your money is going to give you front end access to 16 videos split into 2 parts.
PART 1 THE LAUNCH
Step One – Pick a Launch to Promote 14.56
Step Two – Review the Product 15.23
Step Three – Design Your Bonus Package 30.07
Step Four – Create Your Bonus DLP 20.02
Step 4B – Add Your Bonus to W+ or JVZoo 2.18
Step Five – Create Your Bonus Page 13.08
Step Six – Shoot Your Review/Bonus Video 23.42
Step Seven – Use Your Video 10.30
Step Eight – Send List to Bonus Page 31.34
PART 2 POST LAUNCH
Step Nine – Set Up Your Email List 6.27
Step Ten – Create Your Offers Page 19.30
Step Eleven – Craft Your Welcome Email 12.44
Step Twelve – Create Your "Fusion" Page 1.00.51
Step 12B – Test Your Forms 3.35
Step Thirteen – Send Ongoing "BE Traffic" 36.15
Conclusion: KEEP IT GOING! 27.34
the oto's
As with what seems like every product out there at the moment there is always the upsells, now this is where the vendor makes his money because normally 100% of the front end price goes to the affiliate who sent the customer to the vendor so this is their chance to make some money.
OTO #1 must be really special or Lee and his partner are just very nice people because this has a regular price of $197 but they're going to let you have it for just $27 
It includes
Ongoing Case Study Videos
DFY Bonuses
My Very Own Page Templates
OTO #2 has got to be even more special because this has a regular price of $497 but you're going to get access to it for just $67 
Now these are all old products of the vendor, but i will say this for them at least they are showing you what you'd be getting before letting you pay and then finding out you already have them.
It includes
Breakfast Embed
Breakfast Embed 2
The Breakfast Embed Spin-Ready Master Article
Shiny Object Lemonade
Email Slick
Email Slick 2
Over 150 Done-for-You Emails
OTO #3 can be either payed for in full or by monthly payments, now the regular price of this is a staggering $997 reduced for you to just $97.
This package is DFY reviews which he claims will take you directly to easy street.
I'm pretty sure they closed that road some time ago LOL.
In all honesty do they really think that people will believe them price tags? They are the most transparent marketing ploy ever used and really doesn't say a lot for what he thinks of his potential customers.
final thoughts
Having been through the training i can say with all sincerity that the way it's delivered is all very confusing, there's no real substance to it.
You feel lost if you know what i mean, it just falls short of being anything really, it's neither one thing or the other, perhaps that's where the product name comes in.
I'm not sure how many products this guy has under his belt, but i feel he needs more practise talking in front of the camera, not everybody can do it and he definitely falls into that category.
I would say to keep your money firmly in your pocket on this one.
so what now
If you're still interested in affiliate marketing and want to learn the right way and want a program that's laid out in such a way that it makes it extremely easy to understand then i would suggest you take a quick look at how i learned to do what i do now.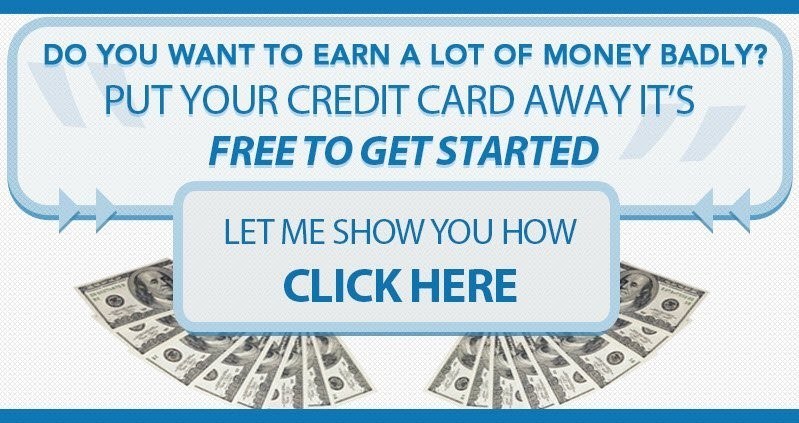 Have you had any experience with this? or do you have any better options? let us and everybody else know in the comments below.