Welcome to my Aurora review by Jono Armstrong …… again!!!
I say again cause this guy releases more products than I have hot dinners!! OK, maybe a bit of an exaggeration, but you get the idea.
The last one I reviewed was StealhD on may 5th which was OK to be fair, so hopefully he'll carry that on with this one.
He's teamed up again with Brendan Mace which is no big surprise, these guys seem to be attached at the hip these days, the funny thing is I didn't see or hear anything from Brendan himself through the entire training, so I'm not really sure why his name is attached to it.
And when you consider how bad a name Brendan Mace has in this industry it's surprising Jono Armstrong wants to have his name associated with Brendans.
You tend to get tarred with the same brush when you associate with certain people and I think from what I'm hearing on the IM grapevine that Jono is beginning to fall into that category.
NAME: Aurora
OWNERS: Jono Armstrong & Brendan Mace
PRICE: $16.67
WEBSITE: https://www.aurorasystem.net/aurora29011458
What Is Aurora About
Now, normally this is the part where I tell you what they don't tell you on the sales page, but this one is actually different.
There's a video on the sales page that outlines what it is you're going to be doing which I've got to say is very unusual and Jono should be commended for being so transparent on the sales page.
A lot of the time you won't actually have a clue what you're buying, but like I say the guys have done a great job on this one to let you know.
And I have to say after taking a look at the product the sales page isn't far off, in fact it tells you exactly what you're going to be doing.
and to be able to generate those kinds of commissions you're going to be targeting high ticket items. Products that cost $2,000 sort of price.
He even tells you where your going to be getting your traffic from Pinterest and Instagram. Where are you sending that traffic?
Well, he tells you that as well. You're going to get inside the product a webinar which you upload to the software and send your traffic to.
How do you get the traffic? By following the followers of high profile people in your niche.
At first glance I actually really like the idea of this one and I think they've done a good job. I will only know for definite when I go through each of the training modules in detail myself.
What I Liked
Not too much added expense
You get given a DFY webinar video to use
Your affiliate link for that product will be approved
Shows you other options for different webinar videos
Most of the training is pretty good
What I Didn't Like
The accounts you create are not long term, they are as Jono says, churn and burn accounts cause these accounts are very likely to get disabled
To get the Instagram traffic you have to purchase the Pro version which will cost you $67
A lot of logging in and out of your VPN & Aurora while you create your new Pinterest accounts
You're going to need a lot of followers to get the right percentage to check out your profile and hopefully click the link to the webinar.
Not sure how experimental this is because in some of the training he seems a bit lost
Inside The Training
OK, time to go inside and take a look at the actual training, but as usual you have to navigate your way around the upsells before you can access your purchase.
Now, 2 of the 4 upsells are still available in the members area and to be honest the other 2 aren't really worth worrying about. to be fair.
If you are familiar with any of Jono's other products you'll notice that once you get into the members area it's all laid out the same.
You have the different modules on the left and the corresponding video on the right. Now, depending on what package you bought will determine what you have inside here.
This review is using the Pro version and I'll let you know what is available if you only have the basic version
Aurora – An Introduction – 3.23 – A quick intro by Jono
Preparing To Embark To The Northern Lights – 9.20 – An overview of the system which is very similar to the one on the sales page
Filling Your Treasure Sack – 12.30 – This goes over setting up your webinar with your affiliate link and call to action. You can download a webinar under the video.
The Evergreen Option – 7.59 – Making use of Clickbank as a source for your high ticket item
Setting Up Your Snow Mobile – 16.06 – This is where Jono explains how to set up your 'churn and burn' accounts
Pro Version – Instagram Set Up & Software – 13.23 – This is for the Pro version only and goes over how to set up your separate Instagram accounts using proxies
Loading Your Snow Mobile & Turning The Key – 8.40 – Setting up the follow the followers in the software which he likens to having business cards handed out on your behalf. This is the last video in the basic version.
Instagram Targeting – 7.45 – Again this is for the Pro version only and shows you how to set up the Instagram side of it.
Your Front Row Seat At The Aurora Show – 2.33 – These next few videos go over using re targeting methods.
How To Set Up Your Pixel – 8.43 – Setting up Google Ads and getting your Google tag
Campaign Set Up & Targeting – 6.29 – Jono goes over how to set up your ad campaign
Creating Your Aurora Ads – 9.11 – To round things off he goes over creating an ad.
And that is what you get with Aurora.
The Oto's
Upsells are a funny part of this business, almost every product nowadays has an upsell, I mean even places like McDonalds try to upsell you, they are forever asking if you want fries with that or if you want to go large, they'll all upsells.
The thing with these upsells is they are usually pretty expensive and I have had readers tell me that when they asked for a refund having bought all the upsells they were told they could only get their money back for the front end product. Take a look at Matthews comments here and you'll understand what I mean.
OTO #1 – $67 – The Pro version
OTO #2 -$197 – Done for you package
OTO #3 – $197 – Limitless traffic
OTO #4 – $97 License rights
Final Thoughts
I might actually order some Pinterest and Instagram accounts and set this up to see what comes of it. To be fair I'm not expecting it to work like they say, but I might be surprised.
The whole idea behind this is that when someone gets a notification that you are following them they will be curious enough to go to your bio and then click the link for the webinar and then of course buy that high ticket item.
Obviously this is going to be a numbers game, this ain't going to work with just one or two people clicking your link which is where the software comes in.
Now, I know Pinterest and I'm sure Instagram as well, don't like these types of automated softwares and will shut down your account if you're found out.
Which is where the buying of multiple accounts and using proxy servers' comes in to play and with hitting that many people you're bound to get some clicking your link, how many is debatable.
One thing I noticed in the Aurora Ads video was that the address where the webinar is hosted isn't HTTPS which means it isn't secure which means people are far less likely to trust a site that hasn't even gone to the trouble of getting a SSL certificate.
I also noticed that he contradicted himself when going over the Pro version training. He said that people need to see a high ticket offer a few times before making the decision to buy which is where the re targeting comes in.
But you don't get that in the basic version yet the sales page makes no mention of having to see an offer a few times and neither does the training in the basic version.
I'm a bit torn as to which way to go with this one, for all it's faults I'm actually leaning towards approving it, I can see potential in it, but you will be trying to game the system, but if you are happy to do that then give it a try and let me know how many high ticket items you sell.
What Now
What are you going go to do now if this doesn't work? You obviously like the idea of selling other peoples products for a commission.
You know you can do that with your own website and having your own website is still the number 1 way to get traffic, OK, it may take a bit longer, but if you do things right it'll be there for years to come.
There's no having to worry about your accounts getting shut down.
The thing is there are wrong ways to set up a website and there are right ways. If you choose wrong then you will find that you get zero traffic, but if you choose the right way then there is no limit than that you place on yourself.
If you want to learn the right way without fear of being ripped off or scammed then follow in my footsteps, I won't lead you astray.
It's was so difficult finding that place that when I found it I would spend the next 4 years there and I have no intention of leaving anytime soon, I can tell you that now.
I can wholeheartedly recommend the training I used to get me where I am today.
You'll get 2 FREE websites and 10 FREE lessons on how to set them up ready to make money online. Simply click the banner below, no credit card needed, just a name and email address and you're good to go.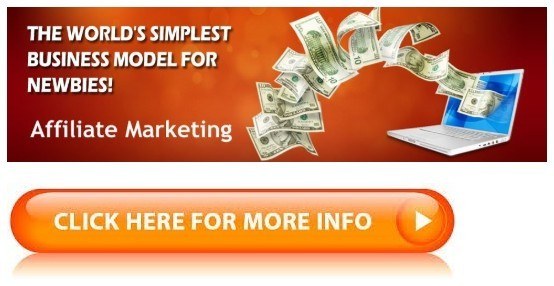 I'll meet you on the inside and help you every step of the way 🙂