What is Traffikar about? Is it a green light or a big red stop sign.
NAME: Traffikar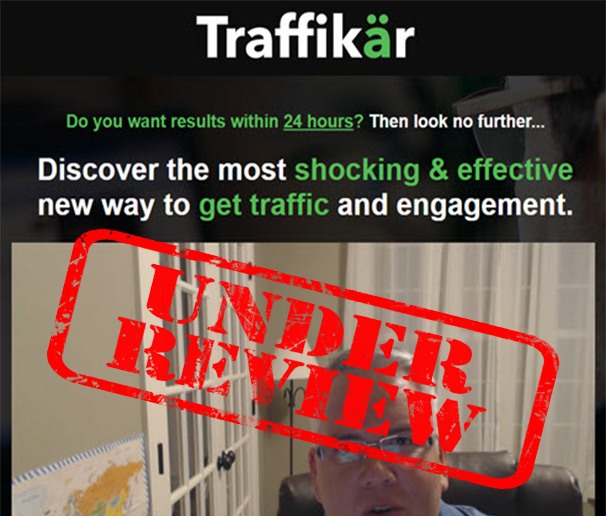 OWNERS: James Renouf & Jeremy Kennedy
PRICE: $10.64 (+ Upsells)
WEBSITE: traffikar.com
OVERALL RANKING: 3 / 5 stars
lets find out what is Traffikar about
When you purchase Traffikar you receive an 8 page PDF, but as they are keen to point out it's not a PDF course, it's a video course embedded in a PDF.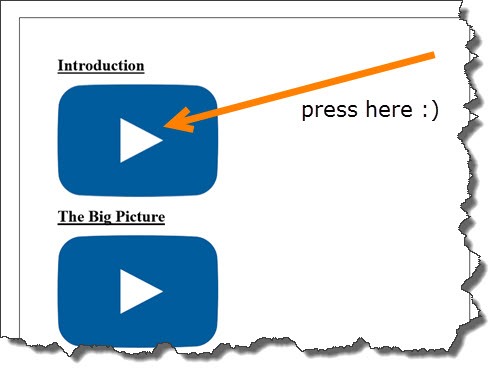 Basically the whole course is about Instagram shoutouts.
Now i didn't know too much about this sort of marketing, so working through this is gonna be new for me also.
So as you can see from the screenshot you press the play button and are then taken to Youtube to watch the video.
In the introduction video James makes a very bold statement: 'please understand how powerful this is what you have here, i could sell what i'm showing you right now for hundreds and hundreds and hundreds of dollars'.
Here's what you get:
#1 Introdution (6.13)
#2 The big picture (7.23)
#3 Influencers with marketplaces (25.35)
#4 Marketplaces on mobile (3.31)
#5 Influencers on Instagram (12.06)
#6 Images for shoututs (8.14)
#7 Monetize (12.04)
#8 A case study (10.03)
#9 A second case study (4.42)
#10 Instagram on desktop part 1 (5.08)
#11 Instagram on desktop part 2 (1.52)
#12 Conclusion (0.59)
To be honest #12 is pretty much useless and #10 and #11 could have been put into one video.
pros and cons
Pros:
good price
easy to follow instructions
simple concept
no actual need for Instagram account
Cons:
no actual PDFs
upsells
inflated claims on sales page
urgency and scarcity trick
who's gonna benefit from this?
This is probably one of only a handful of programs that would be suitable for beginners, its a simple and straightforward idea. What i would say is picking what area (niche) your going to run with could be a bit tricky for some.
Experienced marketers however can use this method to drive targeted traffic to their affiliate offers, their own website or just build a list, it's a very versatile program in my opinion and i'm going to use it myself for my own affiliate websites.
price
The price for this is $10.64 ( i know it's a strange price) and it's worth every cent. There are 2 upsells: the gold upsell and the platinum upsell these are both priced at $27 each.
In my opinion you don't need either.
support
As far as i can see there is no support structure for this in the training which is a bit disappointing, i can't see any way to get in touch with either owner James or Jeremy.
After a bit of digging James Renouf can be found on the Warriorplus forum while Jeremy Kennedy can be found on facebook, just a bit sad that they don't offer support 🙁
final thoughts
I think that this sort of program would be an easy entry level into online marketing, it will take some money, but hey, most things do. When you get a taste for the affiliate world then you can ramp things up a bit by building your own websites like i do ( you can check out my #1 RECOMMENDATION HERE), or just stick with this and scale it up.
This will definitely be something i will try out on my other niche sites.