In this Trafficly review we are going to be looking into whether there is anything new inside or if it's just something we've seen a million times before. I'm hoping this is something new from someone who i've never reviewed before so let's find out what it is.
NAME: Trafficly
​
OWNER: Christian Gasper
PRICE: $7 + upsells
WEBSITE: www.iamamarketingguy.com/early-bird-trafficly-discount-fe/​
what is trafficly
​So before we get too involved in the review let's just take a quick look at what trafficly actually is.
It's about using Pinterest as a traffic source, now i reviewed a product called Traffic rebirth​ recently and this sounds strangely similar to that product, let's hope that's not the case.
the sales page
​Anybody who reads this blog regularly knows that i always like to have a look at the sales page to see what claims are being made and how they translate to the actual product because a lot of the time the claims that enticed you to buy the product in the first place are the only times you ever see them, they either never mention them again in the training or completely backtrack especially when they say you don't need a website, for example, then once you're going through the training you find out you actually do need a website, that sort of thing.
So the first thing that jumps out at me is the claim that Trafficly is an 'off the grid' (strange thing to say) blueprint that's going to allow you to bank $113.73 per hour  ​(remember this is being sold for $7).
​And he's going to show you a 'weird trick'​ to generate a boat load of visitors.
​I've highlighted just a few of the claims that i feel that we should keep an eye on as we move through what the training details.
I do feel that these are fairly over hyped claims, but only time will tell.
Just to recap on some the claims:
​No technical skills
No experience
20-30 minutes a day work
payments in 24 hrs
No need to spend more money
Completely different 
so who is this for
​Well if you listen to the sales page/video then i'm sure you'll come to the same conclusion as me in that this would be suitable for anybody that is looking to make money fast without no monetary investment apart from the $7 obviously.
Again this is targeted towards the newbie because quite frankly someone who's new doesn't know any better and really likes the sound of making $113.73 per hour, i mean who doesn't right.
But let's face it that is what the sales page is there for, that's what the copywriters get paid to do, create a page that is going to capture the readers attention and say 'i can do that it sounds really easy and i can do it by working only 20 minutes a day'.
Who wouldn't want that right? But wait that's where i come in, to give you a bit of a reality check, to stop you getting swept away in the mountain of claims.
I've never come across a sales page that can deliver on all its promises, perhaps this is the one to change all that.
what's good about it
​Step by step instruction
video with good audio
option of pdf download
low entry price
what's not so good about it
​The sales page makes some claims that after going through the course i come to realise are not true for example this one
Remember you don't need any technical experience….
or this one
​So you do need a website! ​That website building software he's talking about is going to set you back $97 instabuilder is slightly less at $77.
​But the sales page says and i quote "you don't need a special website or waste your time with costly software"
​That's just not true.
Let's take a look at the overview screenshot
​Now remember you don't need any experience….. i can remember having zero experience and sorry, but if i saw that i wouldn't have a clue what was going on. Now i'm not saying you can't learn, but the information in this course is quite vague and you're going to get stuck.
Ask yourself this: in the above screenshot it says 'install wordpress to your hosting'??????
Is someone with absolutely no experience going to know how to do that? I don't think so, do you?
The pdf you can download and i thought was a good idea are simply​ the slideshow templates, none of the narration.
Over simplifies getting approved for affiliate offers. As a new marketer you can struggle to get approval from the vendors.
Never going to take you just 30 minutes 
ok so what do you get
​For your $7 you get 5 modules containing 1-4 videos on a particular subject.
​
​
Overview 6.53
​Module 1 – Video 1 – Traffic Generation​ ​6.40
Module 1 – Video 2 – Traffic Generation​ ​5.20
Module 1 – Video 3 – Traffic Generation​ ​7.07
Module 1 – Video 4 – Traffic Generation​ 26.29
Module 2 – Video 1 – Funnel Set Up​ 17.59
Module 2 – Video 2 – Funnel Set Up​ 9.35
Module 3 – Video 1 – Niche + Offer Selection​ 13.45
Module 4 – Video 1 – Email Copywriting​ 6.57
Module 4 – Video 2 – Email Copywriting​ 11.08
Module 5 – Video 1 – Scaling With Paid FB Ads​ 28.08 (didn't the sales video say no need to spend any money)
​
​
the oto's
​Ok so these oto's include dfy campaigns, resell rights and coaching. These are priced at:
OTO #1 is the done for you campaigns and will cost you $27 with a downsell of $17 this basically means if you go to click away you're offered it at the lower price. 
​Now i might be really stupid, but i cant find any done for you campaigns, all that's there are some links to offers, some email templates, a squeeze page and pre-sell page and a dodgy looking link to someone on fiverr who can supply you with a copy of Instabuilder for $5. Remember that a $77 plugin.
OTO #2 is the resell rights with a cost of $47 with a downsell of $27 
​These are all the links to the zip files for you to resell.
OTO #3 is going to cost you $1997 yes you read that right, with a downsell of $197 
some disturbing news
​While in the process of researching for this review some news has come to light that i think i should share with you. It is allegedly about a person who goes by the name of Allen Martin. Ok but what has that got to do with this review?
Allen Martin allegedly goes by the name Christian Gasper and vice versa.
​I'll leave you the link so you can have a look and  make your own mind up about this guy http://www.allenmartinscam.com/allen-martin-scam/​
final thoughts
​The sales page is very misleading, getting traffic from Pinterest is nothing new or a 'wacky, crazy method.
To tell someone you don't need this or you won't need that and then once they've paid their money you tell them 'oh by the way you do need these things and they are going to cost you quite a lot of money' that's not good is it.
I don't think the information goes in depth enough and leaves you with a lot more questions than answers.
The only support i could find was an email address, but as of yet i haven't got any response to a couple of questions regarding the training.
Having been through the training i have failed to find the 'weird trick' that he was going to show us. Wonder what it was.
One last point i want to bring to your attention is the amount of time needed for this, now if you remember 20-30 minutes was the time period being sold, now stay with me here, in one of the training videos he talks about how crucially important it is to build your follower base up to at least 100 followers.
He then goes on to say that out of all the people you follow in the hope of them following you back only 3% will actually go on to follow you, so you need 100 people to follow you, at the 3% rule you are going to need to follow 3,300 people, how long is that going to take you!
Well i know how long going through the training is going to take you…just over 2 hours, so how on earth can you set it all up in less than 30 minutes?
​Are you getting fed up with all these seemingly cheap products that don't measure up to the claims on the sales page?Then why not take a look at how i learnt the ropes, it's free to get started and you can find out a bit more about it by clicking the banner below.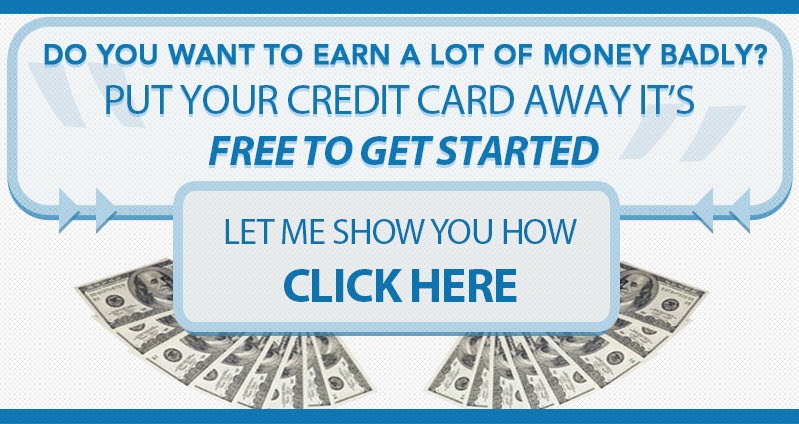 Have you had any experience with Christian Gasper or Allen Martin? Let me know your thoughts in the comments below