In todays' post we're going to be looking at a survey site called Paid Viewpoint, but is Paid Viewpoint a site that is going to make you some extra cash or just waste your time.
Survey sites are everywhere these days, there's always someone who want to pay you for your opinion, now that sounds great doesn't it? Well in reality not really because the bottom line is usually these site pay so little that it's really not worth your time or energy.
NAME: Paid Viewpoint
​
COST: Free to join
​WEBSITE: https://paidviewpoint.com/​​​
who are they
Paid Viewpoint is operated by ​another company called AYTM which carry out market research and they market themselves as the friendliest experience ever for survey takers and if the registration is anything to go by then they might well be. Talking of registration they actually pay you to fill in your details, now it's not much $1.07 to be precise, but i think that shows the mentality of the company.
​the sign up
​The sign up process is really very simple especially when compared to some of the others that make you fill in all sorts of information only to have to fill in the exact same info when you get an actual survey.
You just fill in your email and choose a password. They then email you an activation code to continue with the registration.
​
Once you've done that you fill in a few more questions like gender, username and birthday, what country you live in, things like that, but all the time you're doing that you get paid. Talking of getting you need to supply a Paypal address which you can access for obvious reasons, also you must supply a phone number to complete the registration. it all to do with security and fraud.
​You can do this one of two ways by calling or by texting them, i chose text which went through without a hitch.
the next step
​You will notice a notification in your dashboard saying you have 1 survey waiting, this is a set of 10 questions all multiple choice to get some background on who you are and what you use, you do get paid for this, only $0.03, but your traitscore also goes up from the starting point of 500 to 618.
I'll go more into what your traitscore is a bit later.
You then move on to another questionaire which has a sliding scale to determine your answer, at this point i'm not sure if these are the actual surveys or just some more fact finding questions.
So after completing 6 questions i earned another $0.03, but my traitscore didn't increase. I've just seen what that survey was, it was a traits survey, so this is still fact finding and not the actual surveys.
​
what now
Well i've done that, but now i really don't know what it is i should be doing, i've got no messages​ so i guess i just wait. I'll resume this once i have more to tell you guys. For now i'll carry on with the review.
Just noticed that there is no set timetable to receive surveys so you just have to wait until one becomes available.
One of thing i like about this site is the fact that if you are invited to do a survey then that's what is going to happen, none of this filling out all your details only to be told 'sorry you're not eligible for this survey' rubbish.
what is the traitscore
​This is Paid Viewpoints' own algorithm which helps to reward their survey takers who demonstrate the ability to give candid opinions. The better or perhaps i should say the more thought you put into your answer the better the score, rather than just blasting through the questions to get to the end this encourages you to be more thoughtful.
​
Basically this traitscore will determine if you give different answers to the same questions that you gave previously, if you do then your score goes up, if not your score stays the same, like mine did above, must have answered one slightly differently 🙁
But these small trait surveys will give you the chance for higher earnings from the actual surveys and not only that, but they will also increase the number of surveys you get per month, so it's worth doing them.
how do you get paid
​Everybody at Paid veiwpoint gets paid the same way, by Paypal. The payout threshold is really very good at just $15, i've seen some that require you to hit $50 sometimes more so that $15 is very reasonable.
A couple of points to remember is to use a Paypal account you have easy access to because if you have to change it at any time, which you can, you will lose any balance you have in your account, not your Paypal account obviously, but your Paid Veiwpoint account, so if you have to change it make sure you do it after you have cashed out.
The same goes for telephone number, if you want to change it do it while your balance is at zero.
get paid to invite friends
​Paid veiwpoint operates a referral system that a lot of people seem to have the wrong end of the stick about.
​
I've seen quite a few reviews that are saying you get $25 for every person you refer. That's not strictly true.
How it works is this, you invite a friend to sign up through your referral link, that person has to complete market research surveys, not the trait surveys they simply don't count. Now when that person reaches the $15 threshold and decides to cash out then you will receive 20% of that amount so that amounts to $3 for you. You will only get that amount until you reach $25 then it stops.
You can invite as many people as you want and if you reach 100+ active members you can then cash out your referral fees as you go, you won't have to wait for them to cash out.
so what do i think of it
​Bearing in mind i haven't yet been able to complete a survey my thoughts are going to be based on what i know of other sites and that being the case i can say without a doubt that i really like this. There is no false impressions about what it is you are going to be doing or how much you're going to be earning, everything seems to be all very above board and on the level.
One complaint i have noticed is that the amount of surveys you get are slow to appear, but that is what you are going to get from a legitimate survey company unfortunately, like i said above a least you know once your invited for a survey, as long as you don't take too long to respond, then you're already qualified for that survey and you won't get them extremely annoying rejection messages.
Can you make good money off of it? I don't think so simply because of the amount of time between surveys, having said that however it is a legitimate site and if you have a lot of time on your hands and don't mind waiting then why not.
I'm going to keep this updated with how long it takes me to get my first survey. For the moment though i'm going to approve this.
​
If you're fed up with waiting around on other peoples schedule and feel that now is the time to make your own then take a quick look at what i do and see if that could be something you see yourself doing, it's free to sign up so you really have nothing to lose, but first click on the banner below to get an idea of what it is you'd be doing.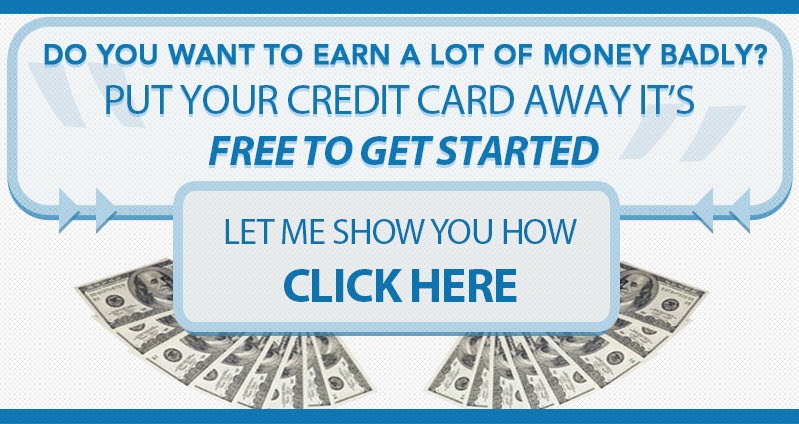 Have you had any experience with Paid Viewpoint? Or do you like the sound of it? Let me know your thoughts on this in the comments below.